The Real Housewives of... Worldliness
Richard Abanes

Author, Journalist

2009

7 Feb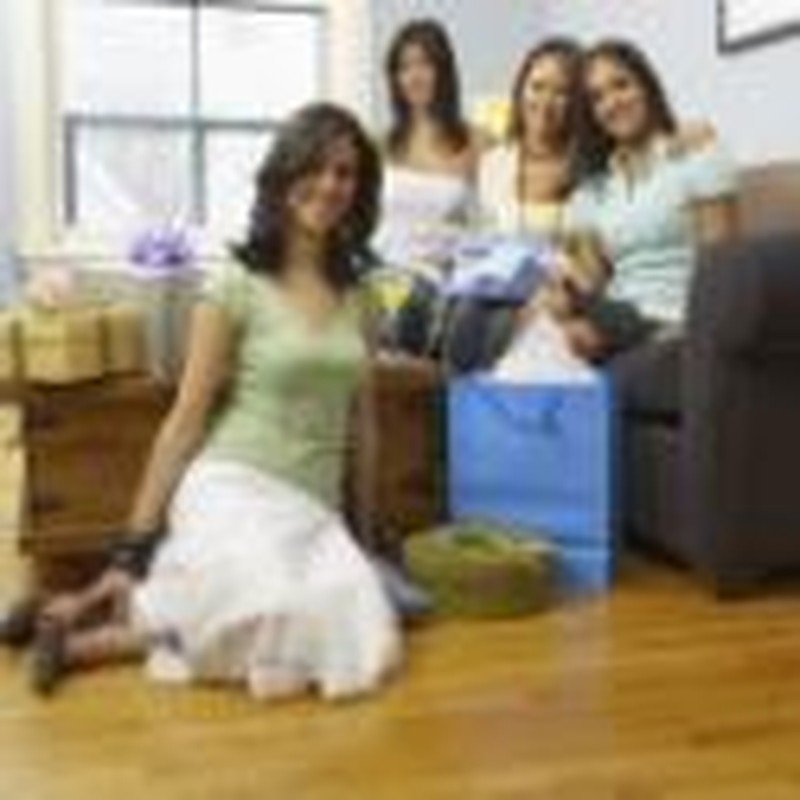 Over the last several weeks, I've been watching with great interest "The Housewives of Orange County," which is a TV reality show that chronicles the lives, relationships, traumas, adventures, loves, and families of various wealthy women in Orange County, California. It's a long-running series that goes from city to city: "The Housewives of Atlanta," "The Housewives of New York," "The Housewives of ______."
It's one of the saddest, most depressing, and heart-wrenching shows I've ever watched. Why? Because these women (and mostly everyone else in their lives) are the epitome of tragedy on a spiritual level. The women are lost in a miasma of greed, covetousness, materialism, broken relationships, pride, ego, arrogance, worldly values, and not surprisingly, a kind of competitive spirit that even pits them against those they would call "friends." (See the Cast). Here's a few prime quotes:
Jeana, a real estate agent, said: "Divorce is good for my business. I get to buy each of them a house."
Vicki, in referring to her son and his friends, said: "If his friends think I'm a (mom they'd love to have sex with), then great!"
Tamra, who considers herself the "hottest" of the moms, when at a dinner party with beautiful rival/competition Gretchen, whispers to another guest: "Were going to get her wasted, naked wasted." (Tamra then keeps shoving Tequila shots at 30-year-old Gretchen, who is more than ready to indulge because her live-in boyfriend [a five-times divorced man 23 years older than her] is dying of cancer.)
And from the Atlanta version, we get these remarks:
"I don't keep up with the Joneses, I am the Joneses" (Nene)
"If it doesn't make me money, I don't do it." (Lisa)
Get the picture?
This is tragic beyond words. I can't even watch it anymore. My heart breaks. I pray for each of them and hope that at some point they'll see that the lives their living is nothing but a road to nowhere. Let us all come to a place where we see with painful clarity how there are so many desperate and empty people are in the world. Hurt for them and hurt with them. And when at all possible, share the truth of Jesus Christ with them by being an example to them of his tender-hearted love, honesty, gentleness, mercy, forgiveness, understanding, and kindness -- basically, the fruit of the spirit (Gal. 5:22-23). You will be like the "Balm of Gilead" to their souls (i.e., a soothing balm of healing for wounds -- Gen. 43: 11; Jer. 8: 22; 46: 11; 51: 8).
We live in a very dark era where too many adults have lost all sense of goodness and kindness. Our youth are floundering without direction or guidance (except for the messages they receive from MTV). Greed seems to rule our country (anyone else notice how, despite the economic horrors so many of us are facing, Exxon Mobile cleared its biggest profit ever in history). Politicians have become notoriously unreliable and unworthy of our trust. And far too many religious leaders (particularly on TV) have turned their back on the Gospel and are perverting God's Word.
It all makes for a bleak forecast. But there is an answer: Jesus. A recent article in the Christian Courier put it very well:
"How can we overcome despair? Jesus Christ came into the world to save sinners (1 Timothy 1:15). What Christians do have is the knowledge of the gospel. Therein is the Christian's gift to the world (cf. Romans 1:16). In this he has a purpose and strength for living. He has knowledge of the double-cure, greater than a cure for diseases and more consequential than all the medical research of the day. We do have a strength for living that counter-balances all our unforeseen challenges and disappointments, if we have obeyed the gospel and we are living with sincerity and diligence, with heaven as our primary objective."
This is great reason to rejoice. Not only can we be healed through Christ, but we can reach out and heal the world as well: "In this world ye shall have tribulations, but be of good cheer; I have overcome the world" (John 16:33).
peace in Him,
Richard Abanes
---
Richard Abanes is an award-winning, bestselling journalist who has authored/co-authored twenty books covering world religions, cults, the occult, pop culture, and the
entertainment
industry. His newest volume, A New Earth, An Old Deception, is the first Christian response to the New Age spiritual teachings of Eckhart Tolle (author of A New Earth). Abanes is also a novelist, last year having released his first novel,
Homeland Insecurity
-- a fast-paced, action-packed thriller that revolves around domestic terrorism and racism. It is no surprise that such a novel would come from Abanes. In 1997, he received
The Myers Center
Award for the Study of Human Rights in North America for his "outstanding work on intolerance in North America" for his volume
American Militias: Rebellion, Racism, and Religion
). That same year, he also won the Evangelical Press Association's "Higher Goals In Christian Journalism Award." He has written for numerous Christian magazines, appeared on hundreds of TV/radio talk shows, and also been the guest speaker at a variety functions hosted by Biola University, Southern California Baptist University, Mensa, Cal Tech University, Calvary Chapel, Saddleback Church, and assorted Discernment Conferences throughout America.