10 Things I Love about Being God's Daughter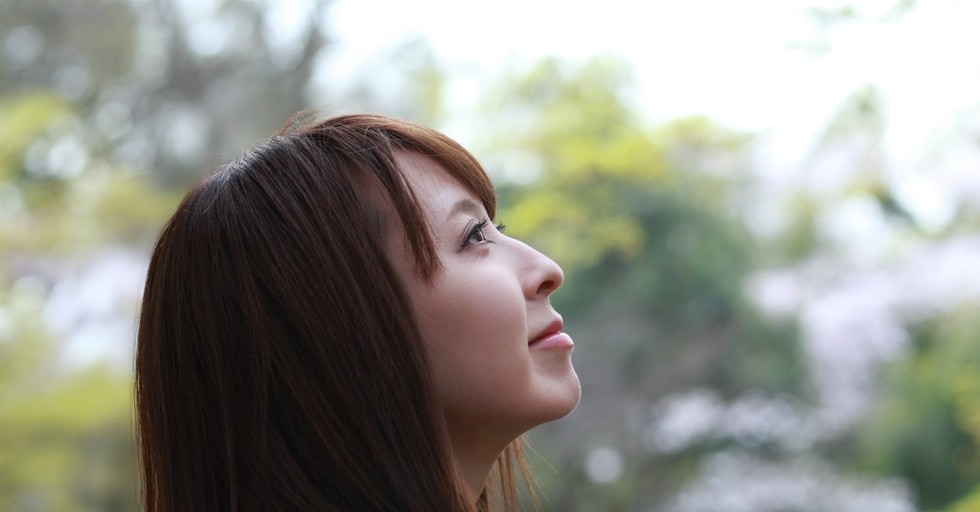 It's rare, but wonderful, for a woman to be able to say "I have the perfect father."
If you grew up with a great dad, God blessed you with a glimpse of what life with your heavenly Father can be like. But if you're like many women – and had a distant, hurtful, or even non-existent relationship with a father – God wants to more than make up for that now, by being the Father you've always wanted and needed.
Scripture tells us we have a God who loved us so much that He adopted us and made it possible for us to call Him the most intimate of names--Daddy. 1 John 3:1 says, "See how great a love the Father has given us, that we would be called children of God; and in fact we are" (NASB). And Romans 8:15 tells us "So you have not received a spirit that makes you fearful slaves. Instead, you received God's Spirit when he adopted you as his own children. Now we call him, 'Abba, Father'" (NLT).
A better English translation of "Abba Father" from the original Greek in that passage would be "Papa" or "Daddy" – often the first word a child utters when he or she learns to speak. It's a "cuddling-up-with-Daddy" intimate term that Jesus, Himself, used when He prayed to His Papa. Jesus taught, through a saving relationship with Him, we could know God intimately as our Daddy, too.
What a privilege that is. And if you don't yet know that kind of closeness with God, let me encourage you with 10 things I love about being God's daughter. These are also 10 things you can experience with Him, too.
Photo Credit: ©GettyImages/Takako Watanabe