10 Things to Know about Elisabeth Elliot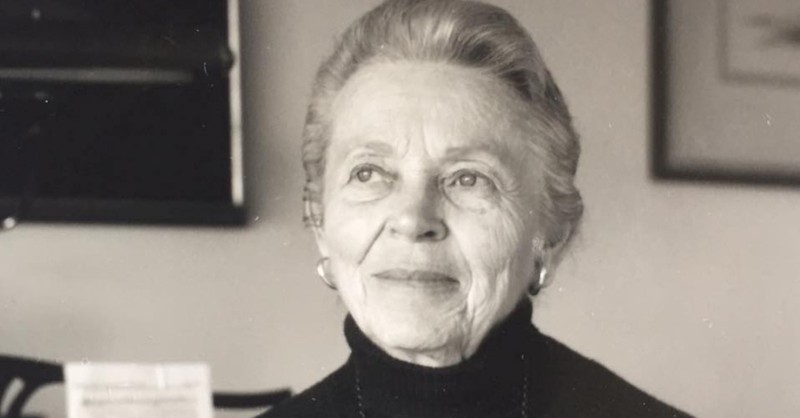 "You are loved with an everlasting love…that's what the Bible says…. And underneath are the everlasting arms. This is your friend, Elisabeth Elliot."
Thus started nearly every episode of "Gateway to Joy," the long-running radio show hosted by a woman who is a household name for many Christians. She is well-known for her missionary work and books, but who was the woman behind all these accomplishments? She was a person who trusted deeply in the trustworthy love of God which allows joy to flourish even in the midst of suffering. Her life continues to be an inspiring testimony to generations of believers (Source: Elisabethelliot.org).
Here are ten things to know about Elisabeth Elliot:
1. Who Was Elisabeth Elliot? She Was Born in Belgium
Elisabeth Howard was born to missionary parents in Brussels, Belgium, in 1926. Her family returned to the United States when she was very young, and she grew up in Pennsylvania, New Hampshire, and New Jersey. She attended Wheaton College, where she studied Classical Greek in preparation to be a Bible translator, followed by a year at Prairie Bible Institute in Alberta, Canada (Source: Wikipedia).
2. She Served as an Unmarried Missionary
Though Elisabeth Howard met fellow Greek-major Jim Elliot during her years at Wheaton College, the two did not marry until years later. Their love and commitment to God drew them each to Ecuador, where they expected to remain unmarried missionaries for the long-term. From 1948 until 1953, during their college years and afterward, they kept in contact through letters while their paths crossed and diverged over the years (Source: Devotedly by Valerie Elliot Shepherd).
3. She Married Jim Elliot in 1953
After a years-long friendship and courtship that involved many letters, much prayer, and which inspired the book Passion and Purity and Devotedly, Elisabeth Howard married Jim Elliot in Quito, Ecuador, in 1953. (Source: Wikipedia)
According to their daughter Valerie: "Theirs was a deep and delighted love, something they handled with extraordinary sacredness, even as it stretched and surprised them in ways they never saw coming--spiritually and beyond." (Source: Preface to Devotedly) After their marriage, the two continued to work among the Quechuas while planning with four other missionary couples to reach a hostile tribe known as the Aucas, now more appropriately referred to as the Huaorani, Waorani, Waodani, or Waos (Source: Wikipedia).
4. She Was Widowed in 1956
The missionaries' plan had many stages, which included flying over the Huaorani's land and lowering gifts down in a bucket, and saying amicable phrases in their language over a loudspeaker. When the Huaorani sent their own gift back to the missionaries via the lowered bucket, the missionary men began planning to visit them face-to-face. They camped on the beach and one of them (missionary pilot Nate Saint) asked the Huaorani to come meet them. After an initial friendly meeting, warriors from the tribe arrived, attacking and spearing Jim Elliot and fellow missionaries Ed McCully, Roger Youderian, Nate Saint, and Pete Fleming to death (Source: Through Gates of Splendor).
5. She Continued to Work in Ecuador for Several Years after Jim's Death
After the death of the missionary men, some of their wives, including Elisabeth and daughter Valerie, continued to live among the Quechua. Along with Rachel Saint (the sister of the above-mentioned missionary pilot Nate Saint), Elisabeth learned the language of the people who had killed their husbands with the help of two Huaorani women. Eventually, one of the women, named Dayuma, returned to her people, which provided an opportunity for Elisabeth and Rachel to come and visit and then to live among the Huaorani. Amazingly, many Huaorani became Christians through their witness, and remain friendly to missionaries who still live among them (Source: Through Gates of Splendor).
6. She Had One Daughter
Elisabeth and Jim's daughter Valerie was born in 1956, only ten months before Jim's death. Valerie grew up in Ecuador for the first several years of her life. She attended Wheaton College and married Walter Shepherd, a pastor who had grown up in the Democratic Republic of Congo with missionary parents. They have eight children and have served in pastoral and missionary roles for over four decades. Recently, Valerie published Devotedly: The Personal Letters and Love Story of Jim and Elisabeth Elliot (Source: Elisabethelliot.org).
7. Elisabeth Married Twice More
Six years after moving back to the United States with Valerie in 1963, Elisabeth married Addison Leitch, who taught theology at Gordon-Conwell Theological Seminary in South Hamilton, Massachusetts. Four years after their marriage, Addison died of cancer in 1973. Three years later, Elisabeth married Lars Gren, who worked as a hospital chaplain and often traveled and worked with her in ministry (Source: Wikipedia).
8. She Hosted 'Gateway to Joy'
For 12 years running, Elisabeth hosted a daily radio program called "Gateway to Joy" with the Good News Broadcasting Association. She began almost every program with the refrain, "You are loved with an everlasting love…that's what the Bible says…. And underneath are the everlasting arms. This is your friend, Elisabeth Elliot." Her wise insights, practical advice, and Scripture-filled exhortations inspired millions and can still be listened to at her website (Source: Elisabethelliot.org).
9. She Had Written Many Books
Elisabeth authored over 30 books in her lifetime, mostly on themes of suffering, obedience, and trusting God's love. Some of the best-known titles are Shadow of the Almighty: The Life and Testament of Jim Elliot, which tells the story of her husband Jim's early life and his call to ministry, Through Gates of Splendor focuses on Jim and his four coworkers as they sought to share the Gospel with the Auca people in Ecuador, celebrating their lives, memorializing their deaths and sharing the redemptive ending of the story, and Passion and Purity: Learning to Bring Your Love Life Under Christ's Control, which shares insights from her relationship with Jim about how young believers can pursue marriage in a way that honors God (Source: Wheaton Magazine).
10.When Did Elisabeth Elliot Die?
Elisabeth died in 2015 after a long battle with dementia, but her story lives on. Elisabeth and Jim Elliot's lives have inspired two films. Beyond the Gates of Splendor is a documentary that chronicles the martyrdom of Jim and his fellow missionaries and the amazing conversion of many Auca people that followed. The End of the Spear is a drama telling the same story, mostly from the perspective of Steve Saint (missionary Nate Saint's son) and Mincaye (a man who took part in the attack), who formed a deep friendship based on their Christian brotherhood (Source: Wikipedia).
Elisabeth's commitment to Christ began early and continued throughout her lifetime. Her story and her words demonstrated a deep commitment to Christ and joy in the midst of suffering that has been and will continue to be an inspiring example for generations of believers.
Beautiful Elisabeth Elliot Quotes
"Faith does not eliminate questions. But faith knows where to take them."
"Don't dig up in doubt what you planted in faith."
We are not meant to die merely in order to be dead. God could not want that for the creatures to whom he has given the breath of life. We die in order to live."
"There is nothing worth living for, unless it is worth dying for."
Further Reading
20 Elisabeth Elliot Quotes to Reignite Your Fire
Photo credit: Facebook/Elisabeth Elliot Foundation
---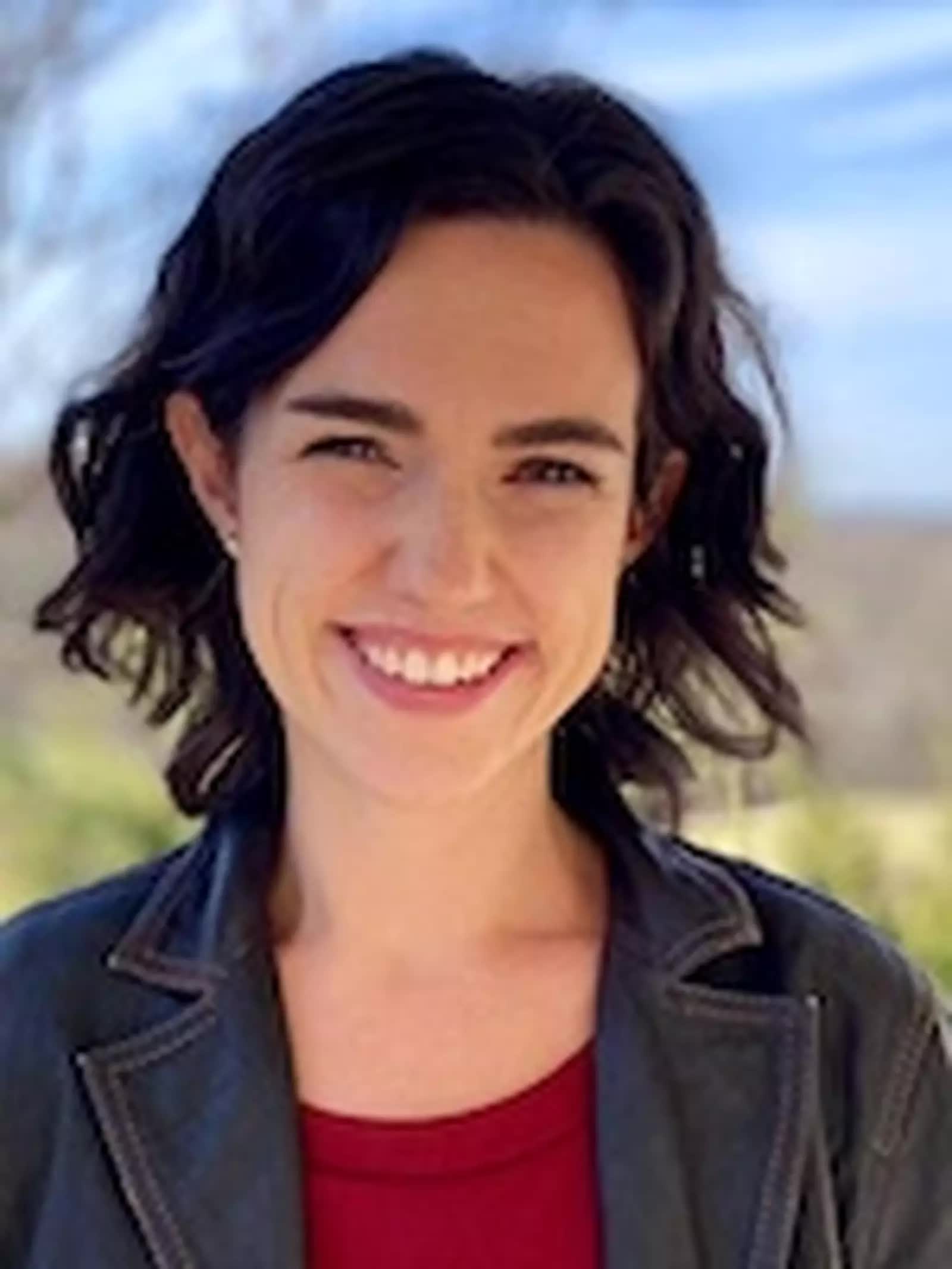 Jessica Udall holds a Bachelor of Science degree in Bible and a Master of Arts degree in Intercultural Studies. She is currently pursuing a PhD in Intercultural Studies and writes on the Christian life and intercultural communication at lovingthestrangerblog.com.