5 Things You Can Do Instead of Complain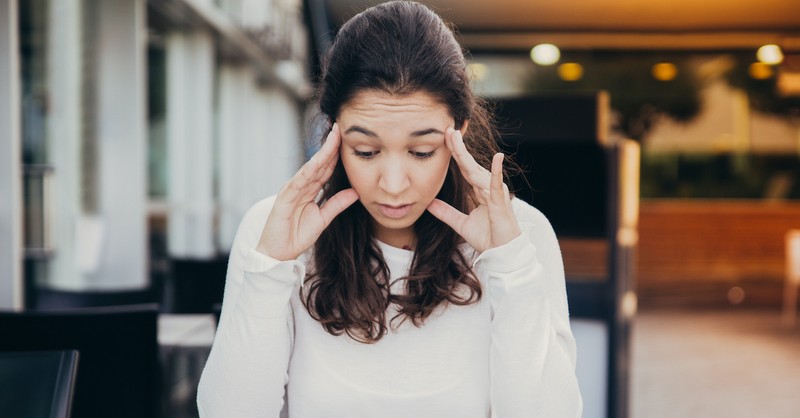 The season is ripe for complaining.
Coronavirus cases are on the rise, more shutdowns are occurring, colder weather may be causing you more sniffles or aches and pains. And then there's the approaching holidays when you might not feel like celebrating or spending any money.
Yet Scripture clearly tells us to "Do everything without grumbling or arguing" (Philippians 2:14). Jesus said "everyone will know that you are my disciples, if you love one another" (John 13:35). I can't help but think they will also know us by our attitude of gratitude, rather than being people of endless complaints.
When the urge to grumble rises up in you, when the final blow makes you want to explode, or when you're simply in the dumps and tempted to whine, here are five things to do instead of complain.
1. Count Your Blessings
It sounds trite, but it works.
1 Thessalonians 5:18 tells us to "give thanks in all circumstances; for this is the will of God in Christ Jesus for you." When you can look at a situation and immediately list what you can be thankful for, or just start thanking God for whatever is happening, it shifts your perspective and makes you a person of praise.
That pleases God and makes you a more enjoyable person to be around.
I realize it's not easy to find something to be thankful for in certain situations. That's why God's Word commands us to be thankful in all circumstances, not just the pleasant ones. It is a sacrifice of praise--an act of obedience that doesn't come naturally--and it changes us in the process.
So, when your plans get thwarted or you face another disappointment, instead of complaining, practice an immediate thankful response by saying "God, thank You for your wisdom and goodness in this and for the way You might be protecting me from something I can't see right now."
2. Correct Your Thinking
When you're in a grumbling mode, follow the Psalmist's example and tell yourself what to think and do.
In Psalm 42:5, the psalmist was feeling down in the dumps and didn't appear to know why when he asked himself "Why are you in despair, O my soul? And why have you become so disturbed within me?" (NASB1995). (Today, we might say "Self, what is your problem? Why are you so negative about everything?")
Then the Psalmist nipped his attitude in the bud by telling himself what to do: "Hope in God, for I shall again praise Him for the help of His presence."
If you don't have a soul-sharpening friend to call you out on your ungrateful spirit, hold your own heart and attitude accountable by literally telling yourself aloud what to do, as the Psalm-writer did. That is one practical way to practice Paul's advice in 2 Corinthians 10:5 to "take every thought captive to obey Christ."
Tell yourself some commands from Scripture or come up with a quip that will roll easily off your tongue like "Be grateful, not a grumbler."
3. Be a Blessing to Someone
It's amazing how thinking of someone else can completely change our attitude and perspective from being a complainer to being an encourager. When you start thinking about reasons to complain, think instead of someone you can bless.
No one can see your smile behind your mask so send a smile through the mail. (There's a reason Amazon's symbol looks like a smile. I smile every time I see a package at my front door.) Even sending a hand-written card or letter to someone (to tell them you're thinking about them or to let them know what a positive impact they have had on your life) can warm their heart and make them feel loved.
Imagine how much better it feels to be on the giving end of making someone smile, rather than on the taking end of bringing another person down through your negative comments or worse yet, causing them to join in with your complaints.
When you're starting to talk about how much you don't like something, think of someone else who might have it worse (or who could just use a smile) and redirect your energy and time toward doing something positive, rather than petty.
4. Memorize, Recite, Repeat
Do you know why we're commanded in God's Word to dwell on Scripture, hide it in our hearts, and write it on our doorposts? Because the more we soak in it, the more it shapes us, molds us, and makes us more like Christ.
And that means we'll be less of a complainer. Pick a verse or two (or even a partial one) to memorize and say it aloud instead of complaining. (And if you're one who is convinced you can't memorize, then just read it aloud a few times a day and within a few days you'll have it…I guarantee it. The more we read or say or look at something, the more we retain it).
Here are some great "complaint-buster" verses to start hiding in your heart so they will roll off your tongue in place of a stream of grievances:
5. Tell God About It
Of course, God already knows the situation, but by verbally venting with Him you're going to the Only One who is really in control and you're less likely to blame Him or others for your circumstances. (I have to practice this every time I'm angry at my state's governor!)
In his classic, My Utmost for His Highest, Oswald Chambers wrote: "If you are not living in touch with God, it is easy to blame Him or pass judgment on Him. You must go through the trial [the very thing that causes you to complain] before you have any right to pronounce a verdict, because by going through the trial you learn to know God better. God is working in us to reach His highest goals until His purpose and our purpose become one."
Let God have His way in you by becoming a person who is grateful, full of praise regardless of your circumstances, and intimately acquainted with Him as a result of your difficult circumstances. As you do, you will become an encourager rather than one who habitually complains.
Photo Credit: ©GettyImages/MangoStar_Studio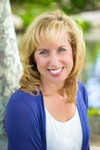 Cindi McMenamin is a national speaker, Bible teacher, and award-winning writer who helps women and couples strengthen their relationship with God and others. She is also a mother, pastor's wife, and author of 17 books, including When Women Walk Alone (more than 150,000 copies sold), When God Sees Your Tears, Letting God Meet Your Emotional Needs, and When a Woman Overcomes Life's Hurts. For more on her speaking ministry, coaching services for writers, and books to strengthen your soul, marriage, and parenting, see her website: www.StrengthForTheSoul.com.