Tips on Creating Peace and Order in Your Home
Nicole Whitacre

Contributor, GirlTalk Blog

2008

12 Apr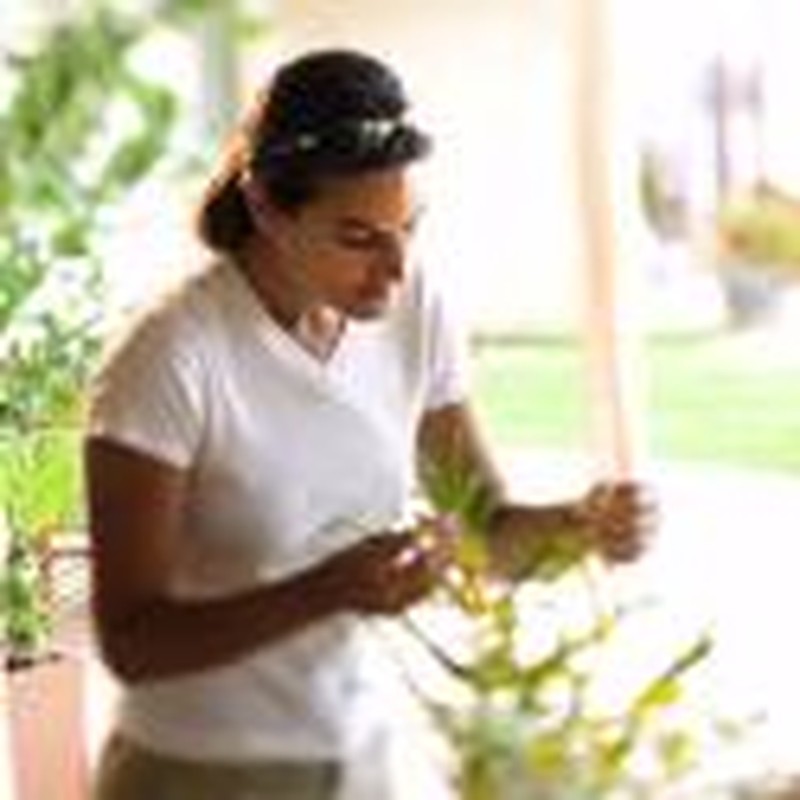 April 12, 2008
Over the past few months, we've learned that an effective, disciplined woman:
1. Rises early
2. Maintains the spiritual disciplines
3. Focuses on relational priorities
4. Sets up regular times for planning
5. Develops and effective to-do list and calendar/planning system
6. Establishes an efficient routine for managing her home
Last but not least, she organizes her house systematically. Why is this so important, you might ask? As a young, spontaneous girl, I was skeptical of my mom's commitment to an organized home. I thought she needed to "loosen up" a bit. However, now that I manage a home of my own, I see the wisdom of this habit.
Mom would always quote Elisabeth Elliot, "God is a God of order and peace." Therefore, having an organized home is one (albeit small) way we can reflect God's character in our lives and surroundings. An organized home makes for a pleasant environment, and an uncluttered home makes for an uncluttered mind and heart.
I asked Mom and the girls: "What's the most useful tip you've learned for organizing your home?"
Mom:
To organize my house, I begin with a master list of projects. This helps me put the projects in the order of priority: first, what would serve my husband, and second, what would help me serve my family more effectively. Otherwise, I gravitate toward organizing and cleaning those areas of my house that most bother me, but don't necessarily serve my family. The master list helps me to be purposeful and strategic in my organizing.
Once I choose my priority project, then I come up with a strategy to tackle it in small increments. Or, as the phrase goes, "eat an elephant one bite at a time." A huge project can be overwhelming at first (an elephant!), but by breaking it down into smaller, manageable segments (one bite at a time!) it's doable. This may mean spending 20-30 minutes a day organizing one area of my home--cleaning out one kitchen cupboard or one dresser drawer or one file folder. Tackling one part of a project while I'm on the phone, or waiting for Chad to finish a school subject is an efficient use of my time. Not to mention that it makes the overwhelming task of organizing my entire home just a bit more manageable.
In her book, Life Management for Busy Women , Elizabeth George writes:
"I'm working my way through my house by my own method. I call it the 'one foot' method. I clean out at least one drawer, one shelf, or one foot of space every day. And it's usually done during transitional time, while I'm doing something else, like warming something in the microwave, waiting for the coffee to brew, heating food on the stove, talking on the phone, etc."
Kristin:
The well-known phrase, "A Place for Everything, and Everything in its Place" is my motto for organizing my home. If an item ends up floating around my house, that usually means it belongs in the waste-basket. Having a designated place for everything in my home forces me to clear out piles of Crate & Barrel catalogs, McDonald's Happy Meal toys, and lonely socks that seem to magically congregate on my stairs. If they don't have a place, their place is in the trashcan.
Janelle:
I'm a big "thrower away-er." I'm constantly throwing away, paring down. Every couple of months I will go through drawers and closets and toss anything I haven't used recently. My guiding principle: if you haven't used it in three months, get rid of it; good chance you'll never use it again. But you have to watch out for that "I'll use it next year" syndrome. You never will. Throwing stuff away makes it easier for me to keep things clean and organized in my home. Rather than having a basement you haven't visited in three years, or taking two whole weeks to organize your home, tossing stuff (or giving it away!) keeps the home running smoothly.
Me:
The most helpful tip I've learned for organizing my home is to invest in containers. As a new wife, I often tried to organize my home by simply collecting items into neat piles. But it didn't take long for those piles to melt into other piles and I was right back where I started. Last January, I finally took the plunge and purchased containers of all shapes and sizes from Wal-Mart (much cheaper than the Container Store!). Now that everything has its own container, my house stays relatively organized, and when it gets a little messy, I can de-clutter it in a snap.
I'm sure it's painfully obvious that we're not organizational experts, just ordinary women fighting the war against clutter. Not that we've won! It constantly is and will always be a work in progress. But as we strive for an organized home, we hope in some small way to reflect to our family and guests the peace and order of our Lord.
For a more in-depth read on this topic, check out the Mahaney's newest book: Shopping for Time: How to Do It All and NOT be Overwhelmed (Crossway, 2007)
---
This article was adapted from "Girl Talk" - a
blog
kept by Carolyn and her three daughters for women in all seasons of life.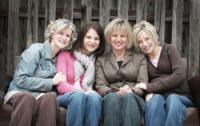 Carolyn Mahaney is a wife, mother, homemaker, and the author of Feminine Appeal: Seven Virtues of a Godly Wife and Mother, Girl Talk: Mother-Daughter Conversations on Biblical Womanhood and Shopping for Time: How To Do It All and Not Be Overwhelmed (written with her daughters) due out in July. During her more than 30 years as a pastor's wife, Carolyn has spoken to women in many churches and conferences, including those of Sovereign Grace Ministries, which her husband, C.J., leads. C.J. and Carolyn have three married daughters and one fourteen-year-old son, Chad.
Nicole Whitacre is the oldest daughter of C.J. and Carolyn Mahaney, as well as a wife, mother, and homemaker. She assisted her mother with Feminine Appeal, and is the co-author of Girl Talk. Nicole and her husband Steve—who is a youth pastor at Sovereign Grace Church—have one son Jack, 4 and a newborn daughter Tori.
Kristin Chesemore and her husband Brian are the busy parents of three boys. Andrew is seven, Liam is four, and Owen is three. In the little spare time she does have, Kristin supports Brian in his role as a pastor in Family Life Ministries at Covenant Life Church.
Janelle Bradshaw has been married to her husband Mike for four years and they have a beautiful daughter Caly, 1. Mike serves as a pastor in Children's Ministry at Covenant Life Church.
Pictured above, left-right: Janelle, Kristin, Carolyn, and Nicole