Trade Addictive Relationships for True Love
Whitney Hopler

Crosswalk.com Contributing Writer

2007

19 Apr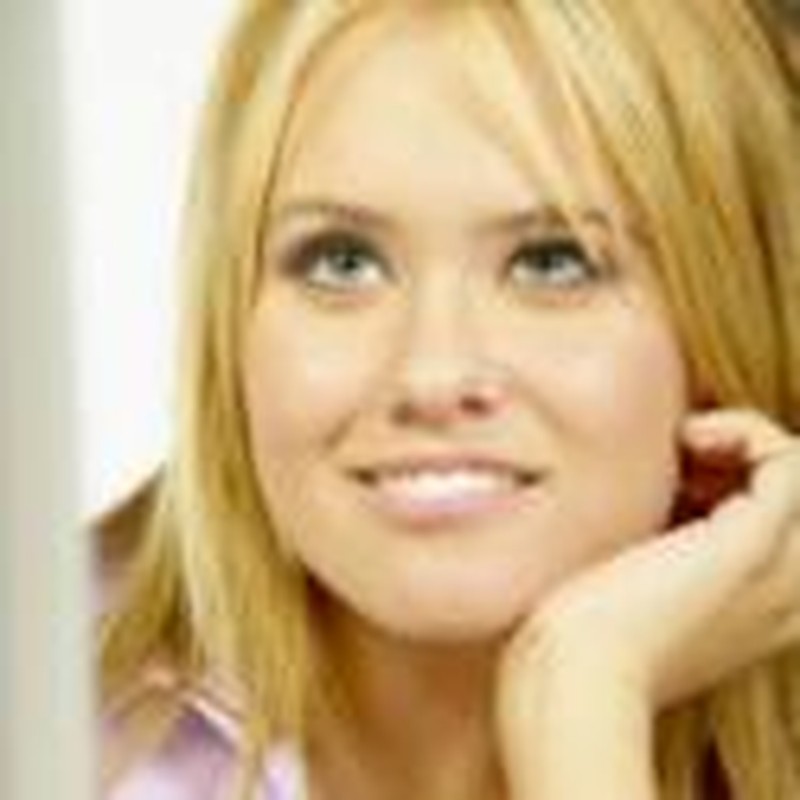 Editor's Note: The following is a report on the practical applications of Stephen Arterburn's book, When You Love Too Much, (Regal Books, 2004).
Do you seek love through a fantasy world of infatuation? Does the idea of forbidden romance intoxicate you? Do you often find that an obsession with sex overtakes all other parts of your life? Do you crave intimacy, yet hide your true self from others?
If so, you may be addicted to romance, relationships, or sex. Such an addiction prevents you from obtaining what you need the most – true love. But, if you stop letting your emotions control you and surrender your life to God, you can break free of destructive patterns and discover the joy of healthy relationships.
Here's how you can trade addictive relationships for true love:
Understand the differences between healthy and unhealthy love. Realize that healthy love: is reality-based, completes another, finds a friend, sacrifices, is patient, is kind, is forgiving, doesn't hold grudges, is born out of security, is vulnerable, is allowed to develop, is gentle, is honest, and is satisfied. In contrast, unhealthy love: is fantasy-based, seeks to be completed, seeks a victim, demands sacrifice, is impatient, is rude, is resentful, seeks revenge, is born out of fear, is defensive, is pressed to perform, is combative, is deceitful, and is restless.
Shift your focus. Recognize that the source of your problems is self-obsession. Understand that, as much as you desire intimacy, you can't achieve it if you continue to focus on your feelings and how to try to gratify yourself. Look to the biblical model of healthy love, where the focus is on giving rather than receiving. Ask God to help you shift your focus from your own desires, needs, and hurts to those of other people.
Stop pretending. Don't hide behind an image anymore. Ask God to give you the courage to be open and honest with others about who you really are. Seek to discover who other people truly are rather than projecting an idealized image onto them to use them to try to meet your own needs.
Understand how your background has affected you. Think and pray about your childhood and other past experiences that may have contributed to you developing unhealthy attitudes and behaviors. Consider whether you learned poor communication patterns that encouraged you to keep secrets, whether your feelings were acknowledged or denied when you tried to express them, and whether you learned how to trust other people. Once you understand how your background has affected you, use that knowledge to equip you to do think and act better in the future. Never blame your current problems on your past or believe that there's nothing you can do to change your situation. Instead, once you uncover the sources of your problems, decide to deal with them head-on, with God's help.
Take responsibility for your choices. Resolve to live as a mature adult, taking responsibility for your choices and the consequences that result from them. Acknowledge that you need to replace unhealthy dependency on other people with healthy surrender to God's will.
Consider the high cost of addiction. Think about what your addiction is costing you, and let that knowledge motivate you to pursue healing. Consider such consequences as: time lost from family, work, and other pursuits; a tarnished reputation; shattered self-respect; financial burdens (money spent on pornography, prostitution, new clothing, etc.); emotional strain; physical consequences (exhaustion, stress, unwanted pregnancy, sexually transmitted diseases, etc.); family dislocation (estrangement from spouse and children, separation, divorce, children growing up vulnerable to addiction); job loss, alienation of friends; and legal consequences.
Consider the benefits of recovery. Know that committing to the hard work of recovery will ultimately enable you to experience genuine love, discover true intimacy, fill the aching void inside, grasp the meaning of life, and find union with God.
Ask yourself if you're ready for recovery. Consider whether or not you've hit "bottom" with your addiction – the place where you can clearly see the terrible reality of your situation and decide to take the steps necessary to change. Honestly ask yourself questions such as: "Are you ready to change?", "How bad will it have to get before you are ready?", "At what point would you admit that you're out of control?", "How much pain are you willing to endure for the sake of your problem?", "How much are you prepared to lose in the pursuit of your addiction?", "Are you comfortable with your life as it is, or would you like to see a change?", "Would your life be better or worse without your addiction?", "What would you be willing to do to get free?", "When will enough be enough? After five years of agony? After the collapse of your career? Your marriage? Your family?", "and "Are you comfortable with the prospect of a life lived in isolation from others? Even from God?"
Accept your own powerlessness. Don't deny your own inability to control your life, no matter how much you'd like to be able to do so. Instead, admit your human weaknesses and realize that God can use your weaknesses to make you strong when you open yourself up to His power. Invite God to unleash His power in your life. Recognize that God is the central figure in the recovery process. Ask Him to give you the faith you need to believe that He will help you find a new meaning and purpose for your life. Determine to surrender every part of your life to God's care, trusting that He can handle everything much better than you can. Realize that the goal of recovery isn't merely to cope with your problems, but to become spiritually changed – reborn into God's will and plan.
Confess your sins. Rob your secrets of their destructive power by bringing them out into the open. Confess each of your sins to God. Confess your sins to others, humbly acknowledging that you have manipulated other people for your own pleasure in the past. Join a support group or build friendships with a few others who are struggling to recover from the same issues you are, so you can hold each other accountable and encourage each other.
Embrace forgiveness. Know that forgiveness will help you resolve the past and clear the path toward a better future. Accept the forgiveness that God offers you after you confess your sins to Him. Release other people from the anger, resentment, and hatred you've harbored against them. Trust that you can live in the confidence that God will no longer hold your sins against you if you've asked His forgiveness and shown forgiveness to others who have hurt you.
Be accountable. Ask God to help you unlearn destructive ways of relating to people and learn how to relate to them in new, healthy ways. Take concrete action to make amends for past wrongs whenever you can.
Look outward. Look beyond yourself and your own life toward God and other people. Focus yourself outwardly to gain genuine love for them.
Be patient with yourself. Realize that you can't take shortcuts in recovery; the process demands plenty of time. Be aware that hunger, anger, loneliness, or fatigue can trigger a relapse into addictive behavior. Don't expect too much too soon. Instead, simply ask yourself each day: "What can I do today to become the person I want to be tomorrow?". Live in the present – not the past or future.
Ground yourself in reality. Shift your focus from the world as you imagine it to be to the world as it actually is. Give up the fantasy high of immediate gratification to the strenuous yet rewarding task of building authentic relationships. Stop trying to take what you want in relationships and start making sacrifices for those you love.
Develop consistency in the midst of change. Defer major life changes (such as moving, marrying, starting a new job, or having a baby) for at least a year after beginning the recovery process, so you can fully devote your time and energy to recovering. Set a reliable schedule and routine to follow.
Find mentors. Seek out a few people who have already recovered from the same issues with which you're struggling. Ask them to give you the guidance and support you need for your own journey.
Stay sober. Understand that, although you can't avoid people as a recovering alcoholic can avoid alcohol, you can establish and maintain a balanced lifestyle. When you're considering a particular way of relating to people, honestly ask yourself: "Will I later have to deny that I did it?", "Is it self-centered?", "Is it abusive to myself or to others?", "Is it inconsistent with my values?", "Would I refuse to do it if Christ were standing here with me?", "Is it an action without an underlying commitment?", "Will I feel better or worse about myself for having done it?", "Will someone else feel worse for my having done it?", "Is this a waste of my time or the time of others?", and "Am I doing this to escape painful feelings of reality?" Pay attention to red flags that come up in your answers, and renew your commitment not to pursue relationships that are exploitive or addictive.
Adapted from When You Love Too Much, copyright 2004 and 1991 by Stephen Arterburn. Published by Regal Books, from Gospel Light, Ventura, Ca., 1-800-4-GOSPEL, or www.regalbooks.com.
Stephen Arterburn is founder of Women of Faith and of New Life Ministries. He hosts the nationally syndicated daily radio program New Life Live! Arterburn is the best-selling author and coauthor of more than 50 books, including Every Man's Battle, Toxic Faith, and Feeding Your Appetites. He has more than 4 million books in print and has won numerous Gold Medallion Awards for writing excellence. A well-known speaker across the United States, he lives in Laguna Beach, Ca.