Trusting God in the "Accidents"
Cindi McMenamin

Author of When Women Walk Alone

2009

30 Jul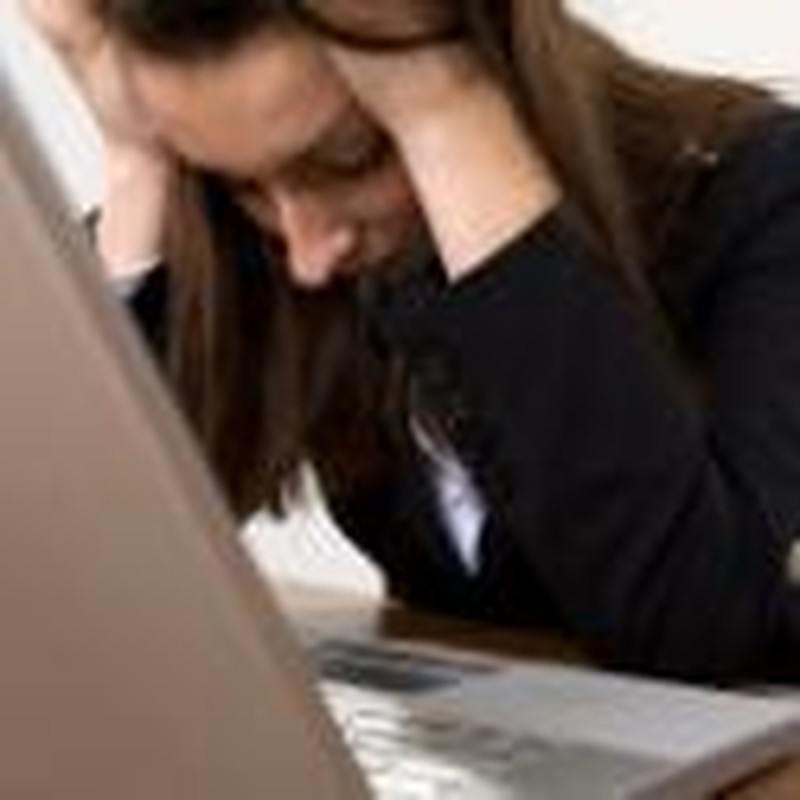 Shirley blinked back tears as she thought about her circumstances.
The timing couldn't be worse, she thought.
Her trip to Cancun in the morning with her daughter wouldn't be taking place now that she lay in a hospital bed, still grappling with the reality of what happened that afternoon.
Shirley was at home making last-minute arrangements for her trip when her vision began to blur and she got a splitting headache.  After the nausea set in, she called her son and daughter-in-law and was instructed to call the paramedics. She didn't even realize she had suffered a stroke.
"Why did this have to happen now?"  she asked me,  knowing there wouldn't be an answer in the room that day.
The Answer was still working out the details of a situation that never took Him by surprise. 
"All the days ordained for (you) were written in (My)  book before one of them came to be," He must have been whispering sweetly amidst the conversation in a room where He was neither seen nor heard. 
Shirley and I talked about all she had done to get ready for her trip… packing a suitcase, cleaning her house, making arrangements for her dog to be cared for, letting her friends know she'd be unavailable for the next week. We began to realize that God knew she was going to be leaving her home for awhile…just not to go on the trip she had planned.
We thanked God, right there in the hospital room:
That her illness happened before she left town, not while on vacation
That she didn't end up in a hospital while out of the country
That arrangements had already been made for her pet
That God is a God of detail
He knew Shirley wouldn't have it any other way.
How often you and I go to the Creator and Sustainer of Life and ask "why?" "Why now, God? Couldn't You have waited another week or so?" "Why her, Lord, couldn't you have let it happen to someone else?"  "Why this God? Couldn't you have gotten my attention in some other way?"
And His answer reminds us of Who is in control: 
"For My thoughts are not your thoughts, Neither are your ways My ways," declares the LORD.
"For as the heavens are higher than the earth, So are My ways higher than your ways, And My thoughts than your thoughts."  (Isaiah 55:8-9, NASB)
That is God's gentle way of telling us that He has a bigger picture that is above and beyond anything that we can see…a story in a spiritual realm that we can't yet comprehend. He has a reason far above our own because He is God and we are not. And we are asked to simply trust:
Isn't it comforting to know that the  Creator and Sustainer of life knows all about what is going to happen or what is already happening in your life? Will you ask Him to help you trust Him every step of the way so you don't lean on your own understanding or misunderstanding of things, but rather trust in His unseen heavenly hand and rest in the shadow of His wings?  He makes no mistakes.  And in His goodness, He will allow nothing to touch your life that hasn't first gone through His loving hands.
Will you trust God with your world turning upside down, if that is the case? Will you trust Him what seems like horrible timing? Will you trust that He is in control and – according to His goodness and loving kindness – He wouldn't have things any other way right now?
He knows what He's doing in all that He's allowing in your life right now. And He will complete the work He has begun in you until the day of Christ Jesus (Philippians 1:6). That means,  in the eyes of an all-seeing, all-knowing God who has our best in mind, there are no "accidents."
Cindi McMenamin is a national speaker and author of several books, including 'When Women Walk Alone' (more than 100,000 copies sold), 'Letting God Meet Your Emotional Needs,' and 'When God Pursues a Woman's Heart.' This article is adapted from her most recent book, 'When Women Walk Alone: A 31-Day Devotional Companion.'  For more on her Southern California-based ministry, or to order her books, see her website: www.StrengthForTheSoul.com.