Ultimate Makeover
Jan Coates with Rebekah Montgomery

SetFreeToday

2008

16 Sep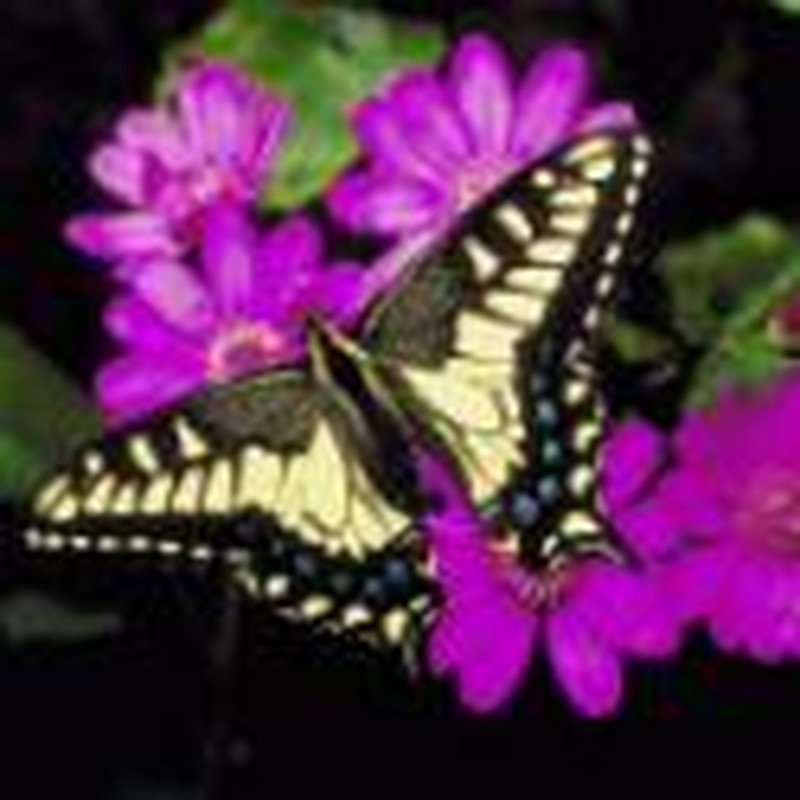 Caterpillars and butterflies bear witness: God is in the transformation business. God alone transforms us into new creatures that fly free from the cocoon-like prison of our past.
"I know their pain and will make them good as new. They'll get a fresh start, as if nothing had ever happened. And why? Because I am their very own God" (Zechariah 10:6-The Message).
What is Transformation?
Transformation. Metamorphose. Change.
The caterpillar doesn't grasp its future as it squirms along leafy branches. It simply eats constantly, growing to many times its original size. It then spins its cocoon and goes through growth stages ending as a chrysalis. This delicate process changes a worm into a beautiful butterfly with wings of intricate design and vivid colors.
God calls us to change. Change is a process of nourishing our souls with His Word, meditating on it, learning from it, and allowing it to transform us from the inside out.
Once he has eaten his fill, everything the caterpillar needs for transformation is within him. All we need for transformation is living within us—the Holy Spirit.
Transformed to Surrender
Before we can be transformed, we must make a choice: Continue to struggle with our past while searching for non-existent shortcuts to freedom; or surrender to Jesus and live a life embraced by his love while he transforms us.
Think about it: Do you really want to live earthbound like a caterpillar? Or do you want to spread glorious wings like a butterfly and enjoy the great God-filled adventure before you?
Transformed to Submit
Surrender is a conscious, lifelong, moment-to-moment decision.
Every morning when I awake, I go through a daily submission process. I pray, "Lord, I agree I am no longer a slave to my sins or the sins committed against me. I ask that not my will, but your will be done today."
We allow our bodies to become Christ's to use. Our hearts become his to be filled with his love and compassion. Our minds become free to think his thoughts. Our wills become his to do good for his Kingdom.
The Apostle Paul knew this: "I have been crucified with Christ and I no longer live, but Christ lives in me." (Galatians 2:20)
From time to time, I do try to control my life. And guess what? I say hurtful things to other people. I don't use my time wisely. And, well… my list goes on and on because, like you, I am a work-in-progress believer.
The good news is that we can stop, regroup, and submit control to God.
Transformed to Humility
The Bible speaks of humility as 'a modest estimation of one's self.' No pride or arrogance, but a spirit of deference.
When I think of humility, I think of Jesus. He did nothing from selfish ambition or conceit, but always considered the needs of others. Jesus became a servant, humbling himself to accept a death on a cross. (Philippians 2: 3-8)
We can live expecting to be served. Or as transformed children of God, we can rely on the power of the Holy Spirit to create a humble heart in us. When God transforms a proud heart into a humble heart, that heart produces a magnificent fragrance of holiness.
Living as Transformed Creations
As the caterpillar undergoes metamorphosis, it disintegrates into a blob of liquid to emerge as a breathtaking beauty. Everything has been transformed — its movement, its appearance, and its feeding methods. When the transformation is complete, the only similarity between the caterpillar and the butterfly is the DNA.
We are the same. Just as the caterpillar releases its body to be transformed, day-by-day we offer our bodies as living sacrifices to Jesus. Although we maintain our unique DNA, everything else is new and improved.
The Spirit-filled person in us is a new creation. We are transformed by the renewing of our minds, living to honor and obey Jesus. Our old self gradually perishes while the new self grows. We are no longer imprisoned by sin, death or our past. We are free to abide in peace, joy, and the perfect will of God. We are set free! Ain't it great?
---

Jan Coates is the founder and president of www.setfreetoday.com, a ministry where you can come as you are and leave with a new beginning. A sought after speaker and popular author, Jan's contagious passion for the Lord is felt in every word she shares. She is on a mission is to energize audiences with truth and freedom. For more information, please email her at jan@jancoates.com or visit www.jancoates.com

Rebekah Montgomery, author/speaker/teacher, is a gifted, dynamic communicator. She is the author of more than seven books and has penned 1,100 articles. She shares tough real-life topics and biblical application in a simple easy to grasp manner. To book Rebekah for your next event visit http://www.rebekahmontgomery.com. Rebekah is also the executive director of Set Free Today ministry.