What Can We Learn from Hannah in the Bible?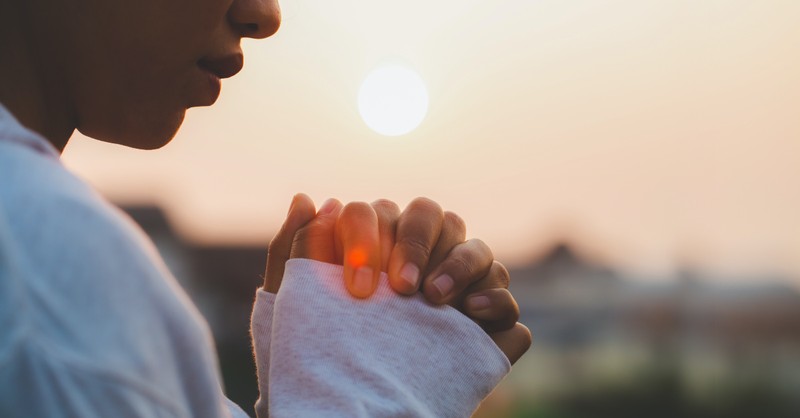 Some strong and brave women in the Bible lived many years ago in a completely different culture - but don't let that idea keep you from learning from these amazing women of God. In our own culture, we can emulate their tenacity, their devotion to the Lord, their loyalty, and their generosity. Hannah is a perfect example of a woman who loved and trusted her Lord and made a difference that affected the world around her.
In I Samuel 1:1 through 2:21, Hannah is introduced as a woman who longed for a child of her own, and with prayer, became the mother of the Prophet Samuel, who would eventually anoint the first and second kings of Israel. Her faith, integrity, and influence can inspire us to recognize our impact in this world. When we first meet Hannah, we see that she has some of the same problems as us. Okay, so maybe we are not competing with another wife in the house. Still, we can see the similarities in our insecurities of not living up to society's expectations or even our own. We struggle with being satisfied and contented in our own lives, just as Hannah does. We can connect with her need to feel completeness, and Hannah takes these concerns to her Lord, who she believes can work a miracle in her life.
What kind of woman is she that we can emulate? What can we learn from Hannah that we can apply to our lives? She is a woman of prayer, faith, praise, conviction, and influence, and we can learn much from her as we look into how she deals with her insecurities and desires.
We find Hannah in I Samuel as one of the wives of Elkanah. Hannah had no children, yet Elkanah's other wife, Peninnah, had several. In that culture, it was a disgrace not to be able to bear children, and, of course, it was the desire of women to be mothers and raise their children. To make matters worse, Peninnah made fun of Hannah, which hurt her to the point of crying and not eating. Even though Elkanah made it clear he loved her even though she had not given him children, Hannah was desperate for a child. Let's see how Hannah handles this in her life and how it affects many in the future.
Woman of Prayer
Her husband went to the House of the Lord in the city every year to worship and sacrifice. And this is when Peninnah would provoke Hannah. This one year, Hannah had had enough, and in her anguish and bitterness of soul, she prayed a sincere and simple prayer asking God to remember her and give her a male child. In Hannah's prayer in I Samuel 1:11, she places no blame but asks simply for the desire of her heart, a male child. And in her request for a son, she promised to give him to the Lord for service for the rest of his life. Her prayer was heartfelt, sincere, and faith-filled. She did not dwell on what she had endured at the hands of the other wife or society. She took her desire to the Lord and then expected the answer from Him. Notice she did not blame her husband, nor did she tell her husband to handle the problem within the household. She went to the source she could rely on, her Heavenly Father.
In James 5:16b, in the New Covenant, it says, "The earnest prayer of a righteous person has great power and produces wonderful results" (NLT). And in the NKJV, it says it this way, "The effective, fervent prayer of a righteous man avails much." This promise is for us in the New Covenant. To be a woman of prayer is what we have been called to be in whatever situation we find ourselves in, whether it be for healing, our children, finances, the workplace, etc. We can learn from Hannah how to pray.
Woman of Faith
Hannah's confidence and trust in the Lord show in I Samuel 1:18, which says, "Let your maidservant find favor in your sight." So the woman went her way and ate, and her face was no longer sad." Once she delivered her prayer to the Lord whom she trusted, she believed from that moment the Lord heard her petition and that she would bear a male child.
We in the New Covenant can have this same confidence in our prayers, for it says in I John 5:14-15, "And we are confident that He hears us whenever we ask for anything that pleases Him. And since we know He hears us when we make our requests, we also know that He will give us what we ask for." When we pray, and as long as we are praying for something in His will, we can stand firm and confident knowing that first He hears us and then, knowing that He hears us, He also answers us.
In Hebrews 11:1, faith is defined as "the substance of things hoped for, the evidence of things not seen." After her prayer, she walked away confident that she would be blessed with a son and was no longer sad because she knew that her prayer had been answered. Her sorrow was over before she had any physical evidence of answered prayer. We can learn from Hannah how to walk in faith.
Woman of Integrity
In I Samuel 1:11, the Word says, "And she made this vow: "O LORD of Heaven's Armies, if you will look upon my sorrow and answer my prayer and give me a son, then I will give him back to you. He will be yours for his entire lifetime, and as a sign that he has been dedicated to the LORD, his hair will never be cut."
As you can see, Hannah made a Nazirite vow during her prayer. This Nazirite vow was common for that period in time. Most mothers made this vow to cover a short time in the child's life. But Hannah made this vow for her son's lifetime, and when the time came, she was more than willing to fulfill that promise. "Wait until the boy is weaned. Then I will take him to the Tabernacle and leave him there with the LORD permanently." (I Samuel 1:23)
Hannah's focus was on spending as much time with him for the short time she had him, and then once he was weaned from her, she would give him forever to the Lord – a promise she made in her prayer. It would be difficult to give up your child after you have spent that special time with them, holding and feeding that special someone, loving and cuddling them. But she made a vow to her Lord, and she had every intention of fulfilling her promise to Him, and in the long run, she was blessed by this vow, and so was the nation of Israel. We should be select in our promises and then have the strength with the help of the Holy Spirit to fulfill our promises to the Lord and others. We can learn from Hannah to have integrity by keeping promises that will bless our Lord and others.
Woman of Praise
I Samuel 2:1-10, which is called Hannah's Prayer of Praise, we see an intimate relationship with the Lord borne through the bitter trial of barrenness and the Lord answering prayer. She acknowledges who He is and what He does as the sovereign God of Israel. I Samuel 2:2 says, "No one is holy like the LORD! There is no one besides You; there is no Rock like our God."
She has just given her child up, and she goes home praising Him for who He is and that there is no other. Praise is something we must learn to do in every situation in our lives, whether we are happy about something or sad and confused. Ephesians is a beautiful place in the Bible to teach about the purpose and practice of praise. In Ephesians 1:3, it says, "All praise to God, the Father of our Lord Jesus Christ, who has blessed us with every spiritual blessing in the heavenly realms because we are united with Christ." He has blessed us with every spiritual blessing that we could possibly have, and it is our responsibility to live those blessings out in our lives. Praising is more than a thank you but a way to show our Lord that we know in our spirit that what we have comes from our Heavenly Father and only He can fulfill those promises.
Ephesian 1:6 (NLT) says, "So we praise God for the glorious grace He has poured out on us who belong to his dear Son." And in Ephesians 1:14 (NLT), it says, "The Spirit is God's guarantee that he will give us the inheritance He promised and that He has purchased us to be His own people. He did this so we would praise and glorify Him." We have so much to be thankful for, and it wells up inside of us where we must pour out our praises to Him who has guaranteed the promises from Him, who brought grace and mercy into our lives, who gave us eternal life and blessings on this earth. We can learn from Hannah how to praise.
Woman of Influence
In fulfilling her vow to give her child to the Lord, Hannah took him to the temple where Eli and his corrupt sons were in charge. (I Samuel 2:1) They were practicing the law badly and modeling sinful and irreverent actions in the temple, which influenced others to sin unto the Lord. In I Samuel 2:12-16, the state of affairs in the temple under Eli is explained and condemned. In a time of spiritual corruption at the temple because of Eli and his sons, Hannah had instilled in her small child the love and reverence for the Lord. He was not drawn into their bad behavior but showed Eli how to minister to others.
Each year when she and her husband came to worship, Hannah gave Samuel a new robe which she made for him to wear over the tunic worn by priests. This could have been her way of reminding him of his anointing and commitment. It says in I Samuel 2:26, "…that Samuel grew taller and grew in favor with the LORD and with the people." Despite bad models as spiritual authorities in the temple, Samuel still grew in his knowledge and love for the Lord.
Ultimately, Hannah has shown us that she was a woman of influence in her prayer time, demeanor when distraught and sad, worship, unwavering faith, and love for her child and her Lord. But when we think of her influence, it goes much further even than this, for she directly influenced not only her son and the corrupt priests of the times, but through her dedication and influence, the whole nation of Israel came out of its sinful ways. Samuel was a mighty prophet of God. He anointed the first king of Israel and was instrumental in the good years of Saul's reign. Samuel also anointed David king of Israel and saw great things during the reign of King David. To have influence like that comes when we are confident in who God says we are, following the will of God for our lives, and being that influencer to draw people unto him and not to ourselves or anything outside of God. We can learn many things from Hannah for how to influence and make a difference in people's lives.
Photo credit: ©Getty Images/Tinnakorn Jorruang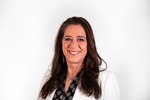 Jaida Campbell is a mother of three grown sons, a grandmother of three grandkids, a former pastor's wife, author, educator, mentor, and world-traveling missionary. She graduated from Rhema Bible College in Supportive Ministries and Tennessee Tech University in Education. She taught middle school math for 13 years and now mentors at-risk students in middle school. During her school breaks, when not visiting her grandkids, she is traveling somewhere in the world to minister to the hopeless, the hurting, and the hungry. Check out her first self-published book, Live Like Royalty, which can be found here.
Related podcast:
The views and opinions expressed in this podcast are those of the speakers and do not necessarily reflect the views or positions of Salem Web Network and Salem Media Group.
Related video:
Stock Footage & Music Courtesy of Soundstripe.com Thumbnail by Getty Images