What Does it Look Like to Really Love My Family?
Sally Clarkson

Whole Heart Ministries

2014

11 Dec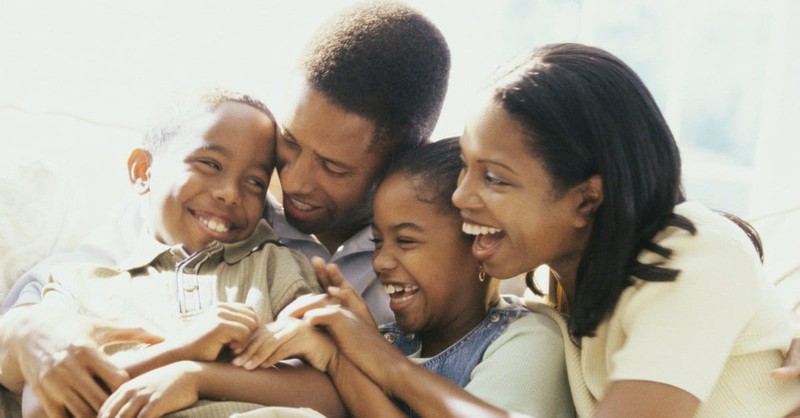 "The hunger for love is much more difficult to remove than the hunger for bread."
-Mother Theresa
[Jesus] said to him, "'You shall love the LORD your God with all your heart, and with all your soul, and with all your mind.' This is the great and foremost commandment. The second is like it, 'You shall love your neighbor as yourself.' On these two commandments depend the whole Law and the Prophets" (Matthew 22:37-40).
Christmas is a memorable but daunting season for me. This is the time when I celebrate with those dear to me, so I constantly but freely give of myself. Now that all four of my children live out of state, they return home with consummate expectations of Norman Rockwell proportions. They anticipate our yearly tea luncheon for our oldest and closest friends, as well as the evening open house where we make music and sing carols while enjoying favorite sweets, savories, and everything in between. Throughout this season, there are gifts to give, cards to send, and adult children asking me to make one of their beloved favorite dishes.
Preparing one more meal should not be that big of a deal, but I must admit that the constant cooking wears me down. I am so thankful for the secret places where I can buy some meals ahead of time that can be stored in my freezer.
Yet I have learned that love can sometimes be spelled E-A-T! When I ask my boys why they love coming home so much and why they feel so close to us, their mutual answer is something like, "It's at the feasts around the table where we share life, hearts, fun, and memories while eating great food. It's where we are all friends within the same community." So I bribe them with meals and then tell them to love Jesus!
In fact, many of our holiday traditions center on food. There is what we call our shepherd's meal—hot potato soup and crusty homemade herb bread with fruit, cheese, and nuts—on Christmas Eve and cinnamon rolls on Christmas morning while we look through our stockings. (Yes, even the adults all get stockings.) And did someone say New Year's eggs Benedict? (All these recipes I learned by myself over the years from studying cookbooks and experimenting!)
The past few holiday seasons have filled my soul with great memories, but they've also left me out of breath and panting from the noise, activity, and loud discussions when we gather together to catch up on life.
One day at the end of the holiday season a year or so ago, only my third-oldest child, Nathan, remained at home. My other children had already left town to go back to their jobs or school. Nathan, however, had gotten a cheaper flight that left the next day. I was deep into my list of to-dos and on a rampage to get life back together when he moseyed into the den and smiled sleepily.
"What's for breakfast?" he asked, testing to see if I was up for one more "Mama made" meal. Soon after whisking some eggs together, I handed him his plate of scrambled eggs and toast. Then I started to walk back to my pile of papers, which seemed to be calling my name, but changed direction midcourse and chose a chair near him—to soak in a few more moments with him, knowing they were rare.
Sipping his tea as a meal ender, Nathan looked over at me and gently said, "I am so glad to have a few minutes alone with you—just you and me. You'll miss me tomorrow, but those papers will still be here, Mama! Could we talk for a few minutes?"
It wasn't just my delicious eggs he wanted; Nathan wanted my ear and my focus. He wanted me to cherish this moment with him. Love, in this instance, was spelled T-I-M-E. Would I choose to put aside my responsibilities and turn all of my attention on him?
I have learned the hard way that a passive "uh-huh" spoken with no eye contact or heart engagement fools no one and eventually alienates our loved ones. And so I chose to return my wholehearted attention to the living room and linger with him.
As Nathan stretched his six-foot-three-inch frame over the frayed maroon recliner, his ankles hanging off the end, he barely spoke out loud. "Mama," he said, "I love Rachael so much; I just never knew what it would be like to be so in love! I just had to tell you how I really feel about her."
My son's big blueberry eyes tend to have heart-melting effects on my mama heart. I tucked away my busyness and drive to get organized for the moment, cherishing the memory of the friendship we shared. That became my focus. I knew the tasks would be screaming at me tomorrow, but then he would be gone.
"Mom, I never knew I could love someone this much." His innocent eyes shone as he beheld the mystery of the love he felt for his fiancée, who had also become precious to our family.
"I just can't imagine living life without her," Nathan added. "Rachael has become so dear to me."
This love had changed him. I realized it would cost him more than he could ever know, but for the moment, it was fueling his willingness to give his time, finances, and future to the one who held his heart. His young love provided the impetus to begin the journey of giving himself away.
"Just wanted to tell you," he said, smiling, "since you are my other best friend."
Jesus said, "Whoever has my commands and keeps them is the one who loves me. The one who loves me will be loved by my Father, and I too will love them and show myself to them" (John 14:21, NIV).
You gain the eyesight to see God when you give your life to serve in love. The more you lay down your life, the deeper your gratitude at his willingness to pay the cost and lay down his life for you.
You don't love others because they deserve it. You love them because Jesus commanded it and because you love him. You love out of an appreciation for how generously God has loved you.
If love has not become the grid through which you live your life, then your life cannot be filled with the love of God. It is his focus, his priority, his value, his model, and his teaching. Loving others is required through all the demanding moments of life.
I've learned that many of the lessons in loving well are taught in the home, in marriage, and in parenting. The day after Nathan opened his heart to me, he returned to his life in Hollywood, where he has been seeking to be an influence for God. With his new love for Rachael, who is now his wife, his heart has been tenderized to the influence love has to change the world.
This e-mail came a month after he returned home from the last Christmas we shared:
Hey you,

I was just taking an easy morning preparing for work later and thinking about you. I just wanted to let you know that, in complete honesty, I can't say I've seen someone love out better, stronger, or more humbly or passionately than you.

I know that your passion and love for Jesus have and will continue to change the world and be the reason millions come to Jesus. I was so lucky to have had such an amazing example and picture of someone who is sold out for his Kingdom. Because you lived your life in such a beautiful pursuit of him, it has enabled me to live fully the story God has for me to tell.

By your faithful example I love Jesus with all my heart and want to change the world, all because you made a choice to make everything you do come from your love of God.

I sure do love you today; just thought I'd let you know how blessed I feel to have had you in my life.

Love you, Mama—you're the best.

Nathan
Love is not always convenient, but when you choose it, the results are better than you can imagine. The years of loving my wonderful boy were filled with laughter, tears, fusses, messes, apologies, immaturity, and service; yet in the end, the process of staying with it built a tapestry of relationship that brings such deep smiles to my heart.
Love begins with a choice and a commitment; in the end, love is a legacy that will be remembered forever.
Taken from Own Your Life by Sally Clarkson copyright © 2014. Used by permission of Tyndale House Publishers, Inc. All rights reserved.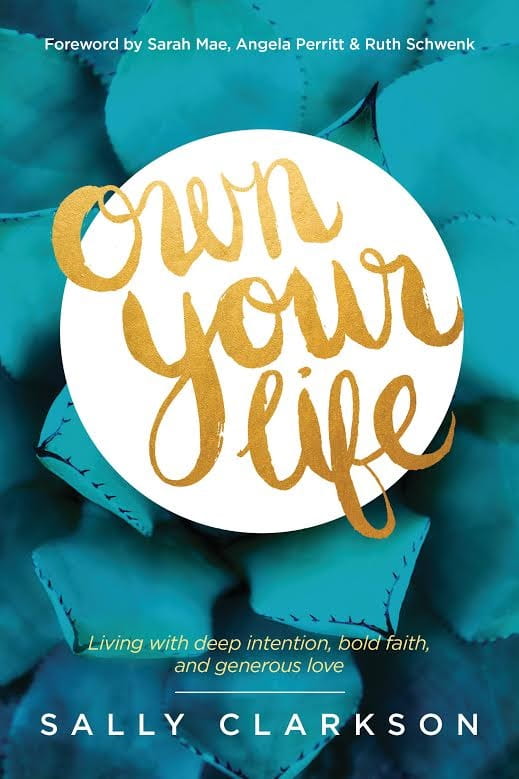 Sally Clarkson co-founded and has served as the women's ministry director of Whole Heart Ministries with her husband, Clay, since 1994. As a conference speaker, author of eleven popular books, and ministry leader, she has helped countless Christian parents build life-giving homes and raise wholehearted children for Christ. As a mother of four, she has inspired thousands of mothers since 1998 through annual Mom Heart Conferences and Mom Heart small groups. Sally encourages many through her blog posts at ITakeJoy.com, MomHeart.com, and SallyClarkson.com, as well as through her e-books and live webinars. She began her ministry in communist Eastern Europe with CRU and has a passion for discipleship training.
Publication date: December 11, 2014