What I Learned about God from My Sister's Murder Trial
Anne Peterson

Crosswalk.com Contributing Writer

2015

25 Jun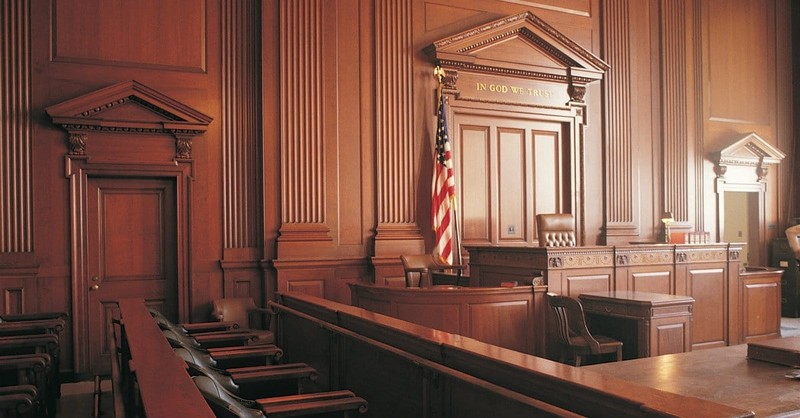 Opening up the cardboard box I saw them. Stacks of spiral notebooks, my make-shift journals.
I smiled, reading what was going on in my life. Years of handwritten entries. At the end of each book were my
prayer
requests, starred when God would answer. One request was in all of the books.
"Peggy: that we would know what happened to her."
Sometimes our prayers get answered. We smile when we receive the news we got the job. Or that the test results were negative.
It's harder to pray when your answers were the ones you dreaded, or worse, when there are no answers at all.
My sister Peggy disappeared in 1982. Her husband said she just walked out. But my conversation with her two days earlier haunted me. I knew otherwise.
Then at a wedding we saw her three boys, no longer five, seven and nine years old, but now teenagers. We hadn't been allowed to see them. Now they were of age to see us.
"Has anyone heard from our mom?" one of them asked.
We froze. Surprised by the question.
Leaning in, I said in the softest voice I could find, "Bobby, we don't believe she's alive."
It was the first time he had heard those words. The ones they heard were, "Your mother left you. Don't you ever bring up her name again."
Our meetings together began healing the raw places. Raw from living day in and day out with no answers to our gnawing questions.
"When was my mom's birthday?" one asked. They were thirsty for stories about her, this mother they hardly knew. And we were so happy to share.
Being with them gave us joy. It was like being with Peggy again.
Fast forward to 2004. We sit in a courtroom. Our day in court turned into almost two weeks. We had been forewarned we could go through the whole process and still have unanswered questions.
Foolish me. I thought if I knew more, I would feel less pain. Each new fact tore into me.
Even though we knew going to court might not yield anything, we had to try.
My brother Gus said, "You know she would have done this for us."
Gus, who would go to the police station when the news would report they found a missing person's body, year after year. Gus, who had contacted a world-known psychic because he felt so helpless. Gus, who was close to Peggy.
He was right. She would have done anything.
The court was deathly quiet as we waited for the verdict. But our hope dwindled as the judge threw out valuable testimonies.
"I believe if what the boys have said were true, the Schaumburg police would have found this out years ago when they questioned them."
But wait, my heart screamed, what about the fact that they were scared?
I was led to a room alone, to wait for my turn to testify. I prayed. And after a few moments, my prayers turned into quiet hymns. Softly I sang to my God. My body might have been sitting at 26th and California in Chicago, but I pictured myself sitting on my father, God's lap. Singing just for him.
And when the officer appeared to usher me into the courtroom I did not go alone.
God steadied my shaky hand so I could point to the accused. God calmed my voice so I could identify each person in the pictures I was handed. Pictures the police had held onto. Pictures that were lovingly sent to me through the mail by my sister. Off-centered, blurry beautiful pictures which had kept me company in her absence for years.
And in my darkest time, when I imagined how terrible her last moments might have been, God whispered to me, "Anne, I was with her."
The courtroom got quiet. Deathly quiet. It was finally time. The verdict was ready, whether we were or not.
"And I find the defendant…."
Wait! Was it really going to be over in just a moment? All those years, all those tears?
"Not guilty."
And immediately a party erupted on the other side of the courtroom as people cheered and slapped him on the back giving high fives to each other. There was no cheering on our side. We sat stunned. Frozen.
Officers immediately escorted us out of the courtroom. And the reporters who had been hovering over us for days, weeks, now crowded the one who was not guilty.
I remember us sitting in the State Attorney's office, but I don't remember walking there. Our tears fell freely. And later in the parking lot, Gus collapsed in my brother George's arms, sobbing.
With my pictures in my hand, I left. Totally spent.
It's 2015. I leaf through the spiral notebooks, noticing the prayers did get answered about my sister. The answer was "no."
But there was more. You see, God showed me that no matter what we go through, he is enough. He keeps showing me his faithfulness in a broken world. He has kept his promise to never leave me nor forsake me. Read
Deuteronomy 31:6.
It says in
Psalm 139:11-12
there is no darkness to God. He knows where her body is. And I am confident, when Peggy took her last breath, God carried her to heaven.
And through all of this heartache, I know God better.
Being reminded of God's sovereignty soothes us within. As we stood over her empty grave I was moved to sing again. This time, "When we all get to heaven, what a day of rejoicing that will be. When we all see Jesus, we'll sing and shout the victory."
Peggy's gone, but from God's perspective. She trusted in Jesus as her Savior. She's with him.
I don't know what you are going through. Or what hurt keeps you awake crying. But I do know God is aware of your pain and he is with you collecting each and every tear. Not one of them is lost (
Psalm 56:8
).
His Hand

I do not understand my life,
it's difficult for me.
Some questions have no answers,
at least that I can see.
And yet, with every year I've grown,
there is a truth that God makes known.
I do not have to understand
but simply take my Father's hand.
Publication date: June 25, 2015