What it Does and Does Not Mean to Be a Virtuous Woman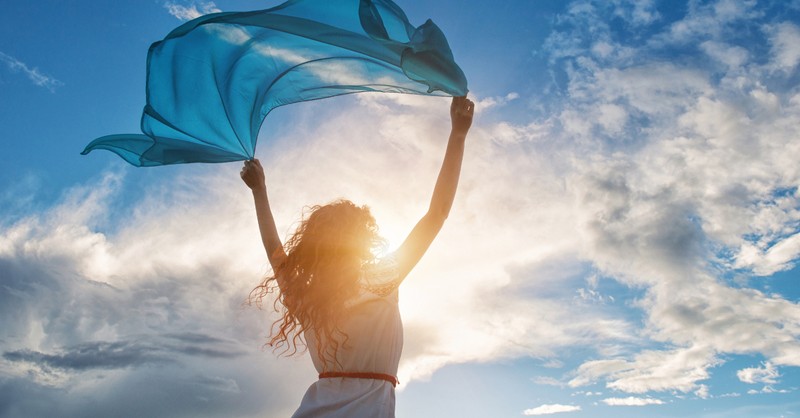 When a person is described as having virtue, it is seen as a quality that sets one apart from everyone else in character, strength, and morality. It is a common characteristic that can be found within the mindsets of several women in the Bible, from Ruth to Esther to Mary, as well as described of others through countless verses.
Virtue is defined as "conformity to a standard of right; a beneficial quality or power, commendable quality; and chastity."
Proverbs 31, one of many Scriptures that discusses virtue, describes what a virtuous woman is, a woman mentioned as having worth "far above rubies," (Proverbs 31:10). The chapter continues in description of what a virtuous woman is to her family, her community, and, most importantly, to the Lord.
Let's dive into what these characteristics are, what a virtuous woman should not be, and how the Bible guides us in making sure our virtues epitomize what the Lord sees as meaningful, peaceful, and encouraging.
What Does it Mean to Be a Virtuous Woman?
The book of Proverbs is considered by many as a guide to educate us on being virtuous and wise, but Proverbs 31 exemplifies exactly what a woman of virtue should be to all those she encounters.
As the dictionary definition states above, a person of virtue seeks to conform to what is morally right, not just what society believes is right at the moment. A virtuous woman has commendable qualities about her that others find admirable, and some might want to embody themselves.
One would only have to look briefly in the Bible to find several examples of virtuous women. Ruth was seen as virtuous in her willingness to stay and help her grieving mother-in-law, even while dealing with her own grief over her late husband and living in a foreign land. Mary was seen as virtuous for being willing to accept the unbelievable calling as Jesus's mom and deal with the shame society threw upon her, because she knew God had called her to a purpose.
Even unnamed women in the Bible, such as the Shunammite Woman, are featured because of the impact their character and virtue made in helping God's prophets and spreading the gospel.
A virtuous woman doesn't look to society – or even people in general – for her worth, but to God and what He has called her to be as part of His plan. Even if it means that she is seen as an outcast for her choice to follow God, she does so because she knows God loves her and will provide.
What Are the Characteristics of a Virtuous Woman?
To start, a virtuous woman is one that her husband can trust, as he will have "no lack of gain" because she is helping him to prosper and not to falter (Prov. 31:11-12). Proverbs 12:4 shares that a woman who shames her husband is like "rottenness in his bones," and a quarrelsome wife is one that feels like a "continual dripping" of complaints and selfishness in her household (Prov. 19:13).
A virtuous woman also takes care of her home, making it a comfort to not only her family but also those of friends and community. She isn't afraid of getting her hands dirty to care for the needs of her home, showing that she appreciates God's blessing of a home through her respect and consistent care of it. A woman of wisdom and virtue "builds her house" up with these efforts, instead of tearing it down with foolish choices (Prov. 14:1). Whether it is rising before others in the morning to prepare for the day or ensuring that her kitchen is well-stocked, she makes sure the comfort of home is felt by all who enter it (Prov. 31:14-15).
A virtuous woman cares for the needs in her community, especially those less fortunate than her, knowing that they should be loved and cared for because they are God's children as well (Prov. 31:20-21).
An example that comes to mind is that of the Shunammite Woman, who provided for the needs of Elisha the prophet even though she was not wealthy. She and her husband provided for their community as well, even though they were looked down upon because her husband was old, and they were childless. Her care for Elisha, as well as those for the community, reflected the importance of a virtuous woman giving of herself, even if it is not convenient.
Finally, a virtuous woman is someone who loves the Lord and reflects this love as well to all those around her. Proverbs 31:30 shares that a woman who "fears the Lord, she shall be praised." A virtuous woman knows that she wouldn't be where she is in life without God's provision and love, so worshipping Him daily through her words and actions sets her apart as one to admire.
What Does it Not Look Like to Be a Virtuous Woman?
When it comes to being virtuous, perfection is not a requirement. Some may view women like Ruth or the Proverbs 31 woman as the perfect image of a godly woman, but in reality, mistakes will happen and lessons will be learned.
A virtuous woman knows that she will lose her temper, spilled milk will be on the floor, and it will be hard to stay virtuous in a world that thrives on immorality. However, she knows God loves her and forgives her when she doesn't always get it right.
A virtuous woman doesn't feel she has to stay constantly busy in the Lord's work to please God, as we may recall from the story of Martha and Mary (Luke 10:38-42). Martha was so focused on making sure everything was right for Jesus's arrival that she was too busy to listen to Jesus speak. But her sister Mary sat right in front of Jesus and soaked in every word. In the end, Jesus told Martha that what Mary did was pleasing to God, not being too busy to stop, listen, and rest.
A virtuous woman knows also that her efforts of being a good Christian will never outweigh what Jesus did on the cross for her. She can avoid anything inappropriate, eat the Daniel diet, and spend countless hours reading her Bible and worshipping God, but those efforts aren't what makes God happy. Accepting what Jesus did and living that out in her life is.
A Prayer for Growth in Virtue and Godliness
Let us take a moment to prayer about growing in virtue and become virtuous women God will delight in each day.
Heavenly Father,
We thank you so much for the love You have given us daily. We ask that as we move forward in our day today, we pray You will guide us to examples of virtue and living godly lives that are pleasing to You. We want to reflect the love and thankfulness we have for You in how we act in our homes, in our jobs, and in our communities. Bless us with the awareness that we are Your representatives of faith, but that we can't be virtuous if we don't know and love You personally. Thank you for Your blessings, love, and mercy. In Jesus's name, I pray,
Amen.
All Glory to God
Being a virtuous woman can have many definitions in the world today, dictated by who guides our understanding of virtue. For those who believe in God and His Word, being virtuous doesn't mean that we get everything perfect and are the epitome of the ultimate Christian.
Being a virtuous woman is about letting God show Himself through how you interact with your family, take care of your house, your mindset toward the poor, and in helping your community prosper. And instead of attributing your success to your own efforts, you give glory to God and praise to Jesus for His sacrifice.
Sure, you might not get everything right. But when you allow the One who always gets it right to lead your path, there will be no cause to worry if what you do pleases God. It does every time.
Related articles
Is Proverbs 31 an Impossible Standard?
What Does It Mean to Be Virtuous?
How Can Women Clothe Themselves in Strength and Dignity Daily?
Photo credit: ©Getty Images/Gilitukha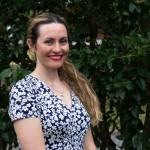 Blair Parke is a freelance writer for BibleStudyTools.com and freelance book editor who wrote her first book, "Empty Hands Made Full," in 2021 about her journey through infertility with her husband. She previously worked for eight years with Xulon Press as an editor. A graduate of Stetson University with a bachelor's in communications, Blair previously worked as a writer/editor for several local magazines in the Central Florida area, including Celebration Independent and Lake Magazine and currently writes for the Southwest Orlando Bulletin. She's usually found with a book in her hand or enjoying quality time with her husband Jeremy and dog Molly. You can order her book at Christian Author Bookstore - Xulon Press Publishing and visit her website at Parkeplaceediting.