What to Do When You Feel Hard Pressed on Every Side
Vanessa Hunt and Heather Patterson

2017

2 Nov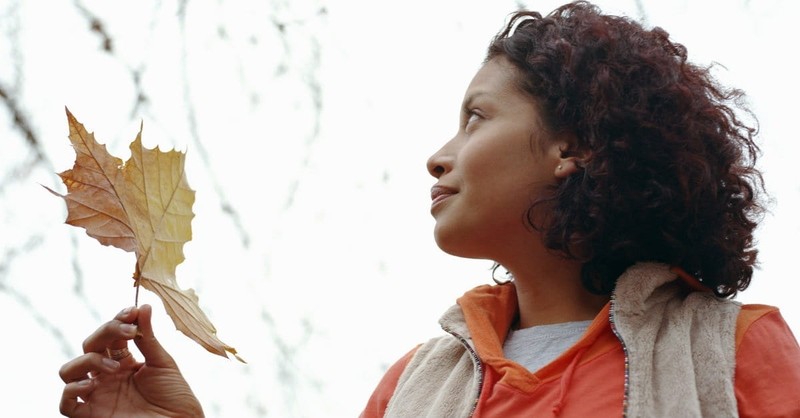 The Cider Press
I watched her as she struggled to put all her weight into turning the heavy wood and iron handle. On tiptoes she pushed down on it, willing it to move just a little, as her brow furrowed and her lips pursed in concentration. She seemed to know, instinctively, that if she could get the crank to start turning just a few inches it would get easier to turn and she would starting seeing the results of the pressure she was exerting.
This was one of our favorite fall activities. Visiting the Old Mill, decked out in all its autumn glory. And the most popular attraction was the old-fashioned cider press. We would watch as apple after apple was pushed toward the press and then wait in anticipation to see the amber juice run freely out the other side. Just watching would bring the memory of the sweet, crisp taste of fresh cider to our taste buds. Our children loved getting to be part of the process, if even for just a few turns of the crank, of turning apples to cider.
We would discuss how the best and prettiest apples never made it to the apple cider baskets. Those apples were put out for display, to be chosen for apple munching and apple pie baking. The apples that were too small, too bruised, not quite perfect, those apples were sent off to the press. Pressed hard, pressed out, pressed to squeeze every last bit of juice that is the actual life and essence of the apple. They had the goodness pressed from them and the result was sweet and delicious. The apple might not have resembled an apple anymore, by shape or texture, but the best of the apple poured from the end of the press, ready to be used in a different but equally wonderful way.
By submitting to the pressure and refining, that bruised, too-small, misshapen apple is able to produce a sweetness that quenches the thirst.
How often do you feel like one of those apples making its way through the cider press? Maybe you are feeling bruised and small and unworthy, and moving through life in a way you didn't imagine for yourself. The pressures of life begin to build and you wonder what you did to end up where you are, with all sides seeming to close in on you.
This is where Paul found himself, as he traveled through Asia spreading the gospel to the early church. He writes to the church of Corinth, "We do not want you to be uninformed, brothers and sisters, about the troubles we experienced in the province of Asia. We were under great pressure, far beyond our ability to endure, so that we despaired of life itself" (2 Corinthians 1:8).
Paul found himself under great pressure. Pressure that they found to be far beyond their ability to endure. Maybe that is how you are feeling right at this moment. Under such a great pressure that you may even feel despair of life itself.
You find yourself crying out to God, asking Him to remove this pressure. To remove the pain that is crushing you, from all sides. Before you despair, sweet sister, listen to what Paul goes on to say to the Corinthians.
We are hard pressed on every side, but not crushed; perplexed, but not in despair; persecuted, but not abandoned; struck down, but not destroyed. We always carry around in our body the death of Jesus, so that the life of Jesus may also be revealed in our body. For we who are alive are always being given over to death for Jesus' sake, so that his life may also be revealed in our mortal body. So then, death is at work in us, but life is at work in you." (2 Corinthians 4:8-12)
When pressed upon by all sides of this life, what do you produce? We reveal our true nature in how we respond to, and when we are under, pressure. Is Christ revealed in you when feel crushed and persecuted?
When we feel under the pressure of the trials of this world, we need to remind ourselves that, "greater is he that is in you, than he that is in the world"! (1 John 4:4 kjv).
This is a promise!
A promise that Jesus is in you and with you and ready to reveal Himself to you and to those around you, through your trials and tribulations and how you respond to them. Submitting to the pressure with a glad heart, and allowing it to refine you, will bring forth the sweetness of Christ in you. When we truly understand that the pressures from this world can be used to give honor to the Lord and to create a holiness in us, it can change how we react and relate to them and to those around us.
Do you use the pressures at work as an opportunity to show your coworkers who is in you? When faced with pressures at home, do you use them as an excuse to lash out at your husband and children? Do you allow the sweetness of Jesus to pour out of you and over your family or is it a flood of bitterness and resentment?
Jesus made us this promise as well: "Give, and it will be given to you. A good measure, pressed down, shaken together and running over, will be poured into your lap. For with the measure you use, it will be measured to you" (Luke 6:38).
Let's take the good measure, given to us through Jesus Christ and allow it to be pressed down, so that it runs over into our own lives and into the lives of all we encounter. Let's let them see the sweetness of Christ in us, under all the circumstances and pressures of life so that they may know where our strength comes from!

Apple Pie Cider Recipe
Ingredients:
-16 ounce apple juice
-1 apple (choose a crisp variety such as Red Delicious, Fuji or Honeycrisp)
-apple pie spice
-4 whole cloves
-1 orange
-4 cinnamon sticks
Directions:
Slice an apple in 1/4" slices. Sprinkle with apple pie spice and bake on cookie sheet at 280 degrees for 20 minutes, turning over slices half-way through.
Combine apple juice, cloves, orange slices and cinnamon sticks in small saucepan. Add ½ tsp apple pie spice and heat through, stirring occasionally.
Strain cider mixture into mugs and garnish with slice of dried apple.
Content taken from Life in Season: Celebrate the Moments That Fill Your Heart & Home, written by Vanessa Hunt & Heather Patterson (Authors of At the Picket Fence Blog). ©2016 by Vanessa Hunt & Heather Patterson, used by permission of Worthy Publishing: worthyinspired.com. 
Having grown up as daughters of a pastor, sisters Heather Patterson and Vanessa Hunt strive to turn their houses into homes that reflect the creativity endued in them by their Creator. Heather and Vanessa are the creators and authors of At the Picket Fence, a website dedicated to providing a place where women can share, care, and inspire one another. Heather resides in the South with her husband of 24 years. She was a homeschool mom for 23 years to her two children. Vanessa lives in the Pacific Northwest and is a wife of 18 years and a mom of two. Check our their new book, Life in Season!
Publication date: October 14, 2016
Image courtesy: Thinkstockphotos.com