When Christmas isn't Joyful
Lori Freeland

Crosswalk.com Contributor

2012

20 Dec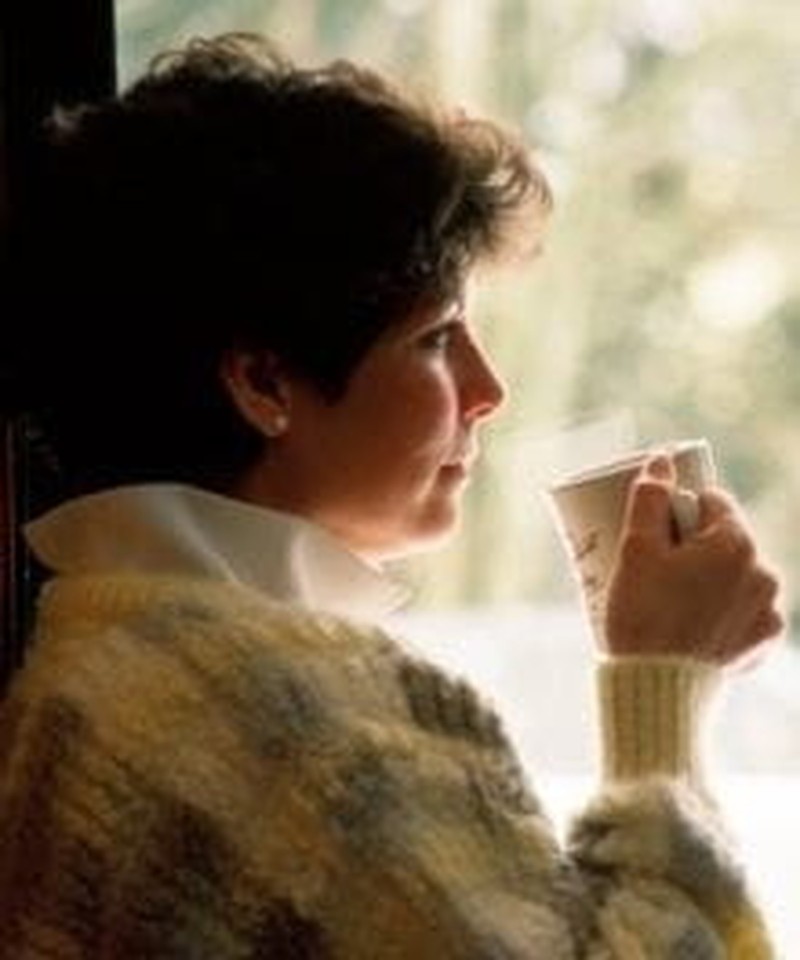 Flashing lights. Singing Reindeer. Christmas Specials. Parades. Parties. A semi-permanent wrapping station crowding out Grandma's china in the dining room. 
The Holidays—a time for joy, peace, and good tidings for all. A time where problems disappear under the sparkle of a 600-watt treetop star and a smile stretches across everyone's face double the Twelve Days of Christmas.
Or maybe not.
What if the holidays ring in everything but good cheer? What if your smile lost fuel back around October? While some of us decorate, carol, and shop, others count down to the end of the season, sometimes second by second, tear by tear.
Maybe this is your first year to want to hide away or maybe it's your tenth. Time doesn't always live up to the guarantee to soften and distance and smooth out life's hardships. Age doesn't always offer wisdom and a brighter outlook. Knowing Christmas is supposed to be a reason of celebration doesn't always make the season bright.
Does this time of year drudge up memories that stay locked in a chest the other eleven months of the year? Did disappointment blacken that flashing treetop star years ago? Has fatigue kept you from digging out the tree in the first place, let alone unwrapping and hanging all those ornaments? 
The Holidays are difficult for many people. Some of us just hide our despair better than others. Whether tragedy, loneliness, illness, or stress keeps Christmas from delivering joy, take these things into consideration this year.
First, take comfort in the One who loves you most. The One who made you. The One who knows you. Put your heart in God's hands and trust Him to keep it safe and believe He's been there all along.
Second, realize you aren't the only one laboring to get out of bed in the morning. Knowing you aren't alone can make the day more bearable. Find others who understand what you are dealing with this season. They call them support groups for a reason.  
Third, understand that when we step outside our own struggles and care about someone else's problems, something interesting happens. Blessing another person carries joy--a different kind of joy than baking and wrapping and donning a Santa sweater. If you are inching through the holidays this year, move out of your circle of despair and do one nice thing for someone else. 
Here are ten easy ideas.
1. Send an e-card to someone else who is struggling.
2. Pay for the person behind you in line at Starbucks.
3. Double your donation to the Salvation Army bucket on your way out of the grocery store.
4. Pray for others who are hurting before you pray for yourself.
5. Put on Christmas for a family in need. 
6. Make a list of what you love about someone and include it in a Christmas card.
7. Smile at the elderly man who greets you at Wal-Mart and ask about his family.
8. Get involved in a charity event.
9. Serve Christmas dinner at a homeless shelter.
10. Make a meal or pick up a meal and take it to another person just because.
I love how God made us to need each other and how the person doing the blessing sometimes reaps the greater benefit. Remember, joy can be found in the oddest of places and in the strangest of moments.
"Praise be to the God and Father of our Lord Jesus Christ, the Father of compassion and the God of all comfort, who comforts us in all our troubles, so that we can comfort those in any trouble with the comfort we ourselves receive from God" (2 Corinthians 1:3-4NIV).
Lori Freeland is a freelance author from Dallas, Texas with a passion to share her experiences in hopes of connecting with other women tackling the same issues. She holds a bachelor's degree in psychology from the University of Wisconsin-Madison and is a full-time homeschool mom. You can find Lori at lafreeland.com and regularly blogging on Crosswalk.
Publication date: December 20, 2012
Check out our Christmas Facebook page!