When the World Expects More than You Can Give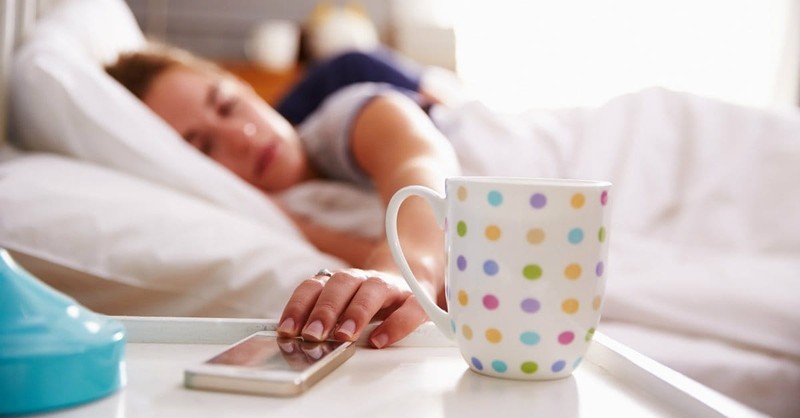 The sun is up. The house is still. The clock ticks off the morning until it's closer to lunchtime than to breakfast. 
I'm in bed, covers over my head, curled around my body pillow, my cat asleep against me.
Not because I stayed up too late the night before or because it's my one morning to sleep in or because I haven't had a do-nothing day in weeks. I had one yesterday, the day before, and the day before that. My month has been packed solid with do-nothing days. 
I should be doing laundry, cleaning my bathroom, making a much needed grocery run, checking my daughter's homework, calling about a prescription for my son, editing a client's chapters, and starting my new book—or at least returning my writing partner's frustrated texts.   
But I can't.
Every minute I spend thinking about doing even one of those things tightens my chest, and I find myself trying to breathe under a 100-pound weight. 
Crazy, right? Every item listed above is menial. Normal. Things most people do every day—if you substitute my writing tasks for your job. 
But I can't do normal. I can't jump—or even crawl—out of bed most mornings and look forward to my day. I can't go to lunch with my friends, small talk with my neighbors, sit through church with a smile. 
On an average day, I can't be who the world expects.
Yet when it comes to crisis, I'm a superstar. 
Since 2013, I've been my 22-year-old son's caretaker, confidant, and cheerleader as he left college, moved home, and tackled surgery, radiation, and extensive aggressive chemo for a rare relapse of his childhood cancer. 
I've cried over the losses in the relationships I've had with his brother and sister as most of my attention has been stretched elsewhere. Fought hard for a marriage that almost didn't make it through my son's first battle with cancer. Watched our family of five fall apart and struggle to stitch themselves back together with threads that may never match and always seem to hang just the wrong way.  
For almost three years, my life has been one big crisis, and now it's just… stopped.
When a crisis ends, there's an expectation that eventually they'll be a natural shift back into "civilian" life. After all, my son beat cancer this spring. He returned to college this fall. We still have him when other parents we know have lost their children. 
Please understand that I'm grateful we're dealing with the lingering and frustrating after-effects of long-term chemo—physically and emotionally—because it means he's still here. I'd suffer more to keep him. I'm not belittling the gift of his life.
It's the expectation of "normal" that feels overwhelming. It's the person I used to be hiding in the shadows, wondering if she'll ever make a comeback. It's the months that go by post-cancer that bring little change and lots of guilt.
I know I should be joyful and happy, or at least relieved, now that our crisis is done.
But I'm not. 
I'm exhausted and sad and lost. Every little thing on my to-list, every invitation from my friends, every event I should attend, and every unfinished project makes me want to run away. So I stay in bed, avoid the phone, put off my friends, and procrastinate the things I should be doing until we run out of clean underwear and milk, and I worry the only friend I'll have left is my cat.  
There are a lot of words thrown around for these kinds of feelings—depression, anxiety, grief—but other people's labels cease to matter when you find you're the one who can't get out of bed.
Your story might be different than mine. I'm not a psychologist, and everyone's situation is unique. All I can share is my experience and what is helping me move forward. 
The first time my son was diagnosed with leukemia, in 2004 when he was ten, his treatment lasted three-and-a-half years, and I stood strong. Until it was over. Then I fell apart for an entire year. I had no idea that the aftermath would be emotionally harder than the actual event.
This time I expected the way I'd feel. And guess what? Expectations didn't change anything. 
I'm going to apply that knowledge to the expectations the world has of me and go ahead and throw them away. I'm also going to be honest. I've found Christians are sometimes the worst when it comes to understanding what I'm going through. We're taught to believe all we need to do is pray harder, believe more, and "turn it over to God." 
And as Christians, we're blessed to have that option. But "turning it over" isn't always simple. It's never been for me. It's been a process. A long process depending on where I am in my faith walk. 
So what do I do while I'm walking the journey God's laid out for me? While I'm in the process of "turning it over?" What can you do?  
While my bed is warm, the pillow soft, and the cat calming, I can't live there forever. I don't want to. But I'm not ready to face real life either. So I compromise.
6 Ways I Handle Not Living Up to the World's Expectations
1. I write "IT'S OKAY NOT TO BE NORMAL—FOR NOW" on my bathroom mirror. And believe it. Time really does change feelings and situations. Nothing stays the same forever—including the bad stuff. I learned that the first time we did this after-cancer thing. 
2. I accept that my new normal, when I eventually get there, will look and feel different than my old normal. And that's okay. Besides, I only have two choices. I can embrace the difference and treat it as a new stage in my life journey or wish for the old and wallow in negative feelings. 
3. I get out of bed as soon as I wake up. It's the "one more minute" that turns into hours. Dwelling on the day's expectations, and why I can't meet them, only makes that pressure on my chest heavier. 
4. When I start to panic over everything I'm expected to do, and how much physical energy I don't have, I make a list of what really matters and expend my energy there. Swinging by Starbucks with my daughter and engaging while she talks about her day comes before the seven loads of laundry slung over my chair.   
5. When I start to panic over the person I'm expected to be, and how much emotional energy I don't have, I cut myself a break. Being around people used to energize me. Now it drains me, and I can't change that just by wishing it wasn't true. I'm going to pick my events. Now is not the time to step out of my comfort zone. That will come later.
6. I will live in the moment and grab onto the one thing I can have now—peace. As I peel back the covers and step out of bed, I'm choosing to give every second of my day over to God. I'm choosing to tear up the world's to-do list, walk away from what others expect, and ask God what He wants from me today. Even if it's just to hug my teenage daughter, and tell her that her outfit is pretty. 
The above list might not be for you. Maybe you've never experienced what I'm sharing, but you're close to someone who has. What can you do to help? 
6 Ways to Help Someone Who Can't Live Up to the World's Expectations
1. Bury your expectations. This is not the time for your friend to pull her weight in a friendship. It won't always be like that. Be understanding.
2. Give him freedom to grieve and heal and find his way back however that needs to happen. We all react differently to stressful situations. 
3. Let her know you care in a way that doesn't require a response. Pressure comes in all sizes. A thinking-of-you text or note or quick hug means everything.
4. Give him an out if he cancels on you last minute—it usually means he's not in the right mental place to handle being with people. I can be okay early in the morning and a mess by brunch. 
5. Be real. Let her be real. And don't judge. We all say things when we're struggling that we may not mean later. Sometimes she just needs to vent. 
6. Stay away from pointing out all the ways he can "grow closer to the Lord." He knows. He's struggling. He's holding a lot of guilt that he can't just "pray this away." Pray for him instead—that God would finish the work He's starting the way He wants to finish it. And ask God how to be a better friend.  
Here's my prayer for me and for you. 
Lord, be with me when the only thing I can even ask for is peace. Be in the big moments, the little moments, the in-between and uncertain moments. Thank you that you are, "…not a God of disorder but of peace" (1 Corinthians 14:33 NIV) and that Your peace, "transcends all understanding, (and) will guard (our) hearts and (our) minds in Christ Jesus" (Philippians 4:7). Help me to trust in Your word and in this verse. "May the God of hope fill you with all joy and peace as you trust in him, so that you may overflow with hope by the power of the Holy Spirit" (Romans 15:13). I'm so glad You're a God who understands—even when the world doesn't. 
Lori Freeland is a freelance author from Dallas, Texas with a passion to share her experiences in hopes of connecting with other women tackling the same issues. She holds a bachelor's degree in psychology from the University of Wisconsin-Madison and is a full-time homeschool mom. You can find Lori at lafreeland.com.
Photo courtesy: Thinkstockphotos.com
Publication date: October 20, 2016