Why Christian Girls are Done with Courtship Culture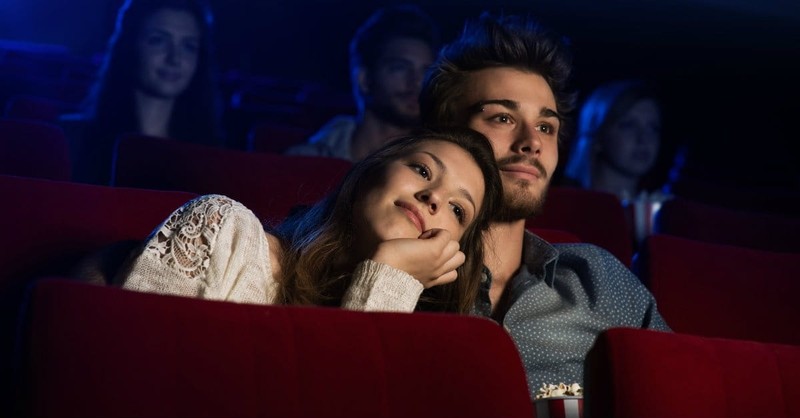 Plagued by the woes of a college girl who felt like the only single person left on her Christian campus, I begged my small group leader for dating advice. She was introduced to her husband in college and became a "Mrs." before graduation. She must be privy to the same secret my peers weren't sharing with me. After telling me parts of her testimony, she gave me a copy of the infamous book on courtship, "I Kissed Dating Goodbye."
I spent the next week scouring that book, determined to find the sure-fire way to change my relationship status. All the advice was fresh and exciting! Intentional dating focused on maintaining purity and growing together towards God? Sign me up! But after a few months of diving deeper into courtship, I decided that it just wasn't for me. It turns out that I am not alone. Many Christian women are kicking courtship to the curb. But why?
1. Courtship isn't the only way to have a biblical relationship. There's this misconception that courtship is more biblical than dating. But here's the thing: the Bible mentions dating and courtship the exact same amount times—zero! Luckily, we singles aren't left in the dark. There's a lot of guidance for relationships before marriage, equally applicable to both dating and courtship.
2. You only consider being courted when you are ready for marriage. With trends of getting married later in life, people are starting to find it helpful to date a few people before seriously considering marriage. Less serious relationships can encourage growth and provide a better understanding of the true commitment of marriage.
3. Courtship is a lot of pressure. Every time I go on a first date, a little part of me hopes I am meeting my future husband. (Okay, if I'm being honest, a huge part of me hopes that.) But courtship is like going into a first date saying, "This is my future husband. I'll make it work no matter what." That type of commitment so early on in a relationship is a lot to handle.
4. Parents can play too large of a role early in the relationship. Having your parents' blessings before marriage is a huge deal! But having your parents' blessing before dating can be overwhelming, especially once you're in your 20s. We're a generation that craves independence. We're striving to figure out life on our own, including our dating lives.
5. Guys are done with courtship. When it comes down to it, many men are done with courtship. If guys have thrown in the towel on courtship, women may find a shift into the dating world to be more successful.
But courtship isn't something we should completely kick to the curb. There's a lot of good guidelines that are great practices for the dating scene.
1. Date one person at a time. I wholeheartedly recommend dating only one person at a time. If you constantly have the next person in mind, you can't fully focus on the person in front of you. You'll always be wondering if there's someone better out there. Be present and enjoy the moment.
2. Pray for God's direction. Courtship involves intentionally seeking God's will for your relationship. This should be the number one priority in our dating lives, too! In fact, we should be praying for God's will in all of relationships. Begin today by seeking God and submitting your dating life to him.
3. Girls—let him pursue you! Do you know how many times I've gone a great date and never heard back from the guy? (Spoiler alert: it's a lot.) Three days later, I find myself phone-in-hand wondering if I should make the next move. But here's something I've learned over the years: If a guy wants to go out with you, he'll contact you. It's that simple! You deserve a man who's jumping at the chance to see you again. Don't settle for less.
4. Clearly set the boundaries for intimacy. One of the best ways to protect your relationship's purity is to make the physical boundaries known from the beginning. Agree on limitations with your significant other and stick to them! If you find yourself constantly crossing the line, take a step back, and limit your dates to public places or group activities. Remember, the name of the intimacy game is to honor God with your mind, body, and spirit.
5. Accountability. In courtship, there's little to no alone time and a lot of earnestly seeking advice from mentors. Although you don't always have to double date, you should be intentional with your accountability. Seek mentorship from a wise friend. The key is finding a person who you feel free to share the good, the bad, and the ugly. Accountability only works when you're honest!
A Prayer for Those Who are Dating
Almighty God, thank you so much for setting the ultimate example of love. In fact, "we love because (you) first loved us" (1 John 4:19). We pray for our future spouse, the person who you have selected specifically for us. We ask that you guide us in every step of our relationship journey, from meeting to marriage. We know that if we submit our dating lives to you, you "will make (our) paths straight" (Proverbs 3:6). While dating, help us to set our "mind on things that are above, not on things that are on the earth" (Colossians 3:2) and center our hearts on you first so our relationships bring glory to you. Amen!
Photo courtesy: Thinkstockphotos.com
Publication date: March 6, 2017