Why Falling Down is Never the End of the Story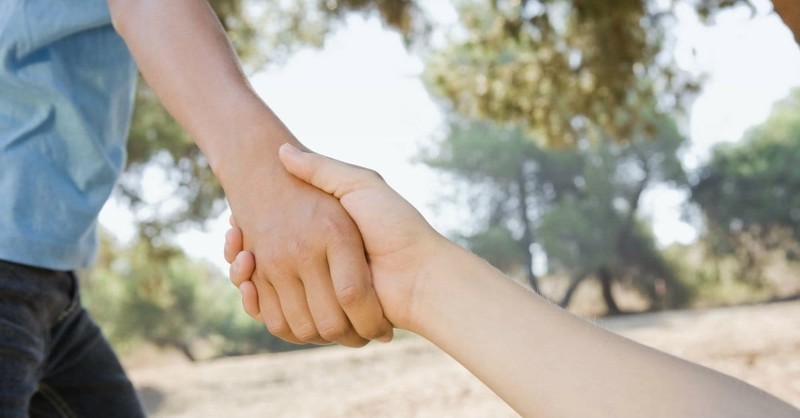 I fell. I fell hard.
A few days ago my husband and I were out doing errands. We had just finished a long-overdue lunch with our dearest friends. We dropped by the mall to pick up a few items. With my flat white latte in hand, we were finally done. We found our way to the parking lot, ready to head home. As I approached the car to get in, my ankle twisted in my cute new wedge sandals, and I came tumbling down. Down.
As I lay on the ground, my flat white now dripping through my hair and down my clothes, I realized I was stuck. I couldn't move. I was trying to move.  In my utter embarrassment, I wanted nothing more that to quickly gather myself together so that I could get in the car and disappear, but I was frozen.
All I could feebly manage to utter was "Help!" In a few seconds, my husband was by my side, gently lifting me from the dispassionate and unforgiving asphalt, and setting me safely in the front seat of the car.
No, I didn't break anything. No, I didn't have a concussion. I was simply stunned from my less-than-gracious tumble, humbled by the gaze of concerned onlookers, and grateful that my husband saw me and picked me up, lovingly lifting me to my feet again.
Isn't this what God does for us? 
Isn't He the one who sees us in our distress and lovingly picks us up?
Isn't He that present with us in our lives?
I am reminded of David in Psalm 145:14 (NIV), when he says, The LORD upholds all who fall and lifts up all who are bowed down.
How great is the love of God that doesn't leave us in such a pitiful state lying on the ground.  He holds up all who fall – ALL.  That means ME!  That means YOU!
What moves me more than anything is to realize that in order for Him to pick us up, He had to be there, right there, watching all along. He saw. He sees. He knows. He is right where we are, ready to comfort us and deliver us. He doesn't shame or scold or punish, He simply lifts us up so that we can start fresh again.
I love the description in Psalm 37:24 (NIV), though he may stumble, he will not fall, for the LORD upholds him with his hand.
When we're broken and scattered in our huddled mess, lying in a heap on the ground, He effortlessly reaches down and holds us up. Our messes are never too difficult for His love to redeem. Our wounds are never too deep for His grace to heal. Our sin is never too great for His mercy to forgive.
He is always waiting to forgive. Always ready to heal. Always there to lift us up. 
Hebrews 4:16 (NIV) says, Let us then approach the throne of grace with confidence, so that we may receive mercy and find grace to help us in our time of need.
We don't have to whisper. We don't have to wonder. His word says that we can approach Him with confidence and know that He will mercifully and graciously help us in our time of need.
No matter where you are, no matter the struggles you face that have knocked you to the ground, or frozen you in your tracks, God hasn't forgotten you. He hasn't left you behind. He loves you – no matter what.  
He is with you. He holds you up with His hand.  He waits for you to call out to Him. He longs to pour His grace over you.
Call out to Him. Cry out for Him. He will lovingly pick you up, dust you off, and set you back on your feet again. 
Because falling down is never the end of our story with Christ!
Lisa Murray is a Licensed Marriage and Family Therapist, author, speaker, coffee lover, and wife. Her online community lisamurrayonline.com provides a compassionate place embrace peace in the midst of the stresses and struggles of life. In her new book, Peace for a Lifetime, Lisa Murray shares the keys to cultivating a life that's deeply rooted, overflowing, and abundant, the fruit of which is peace. While she grew up in the Florida sunshine, she and her husband now live just outside Nashville in Franklin, TN. Follower her on Facebook: Lisa Murray and Twitter: @_Lisa_Murray.
Image courtesy: ©Thinkstock/Jupiterimages
Publication date: April 4, 2017