Why Hospitality is More than Entertaining (And Do We Really Have to Do This?)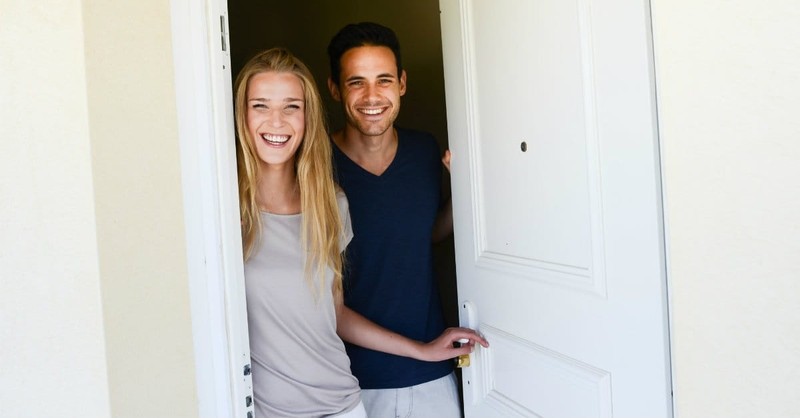 Above all, keep fervent in your love for one another, because love covers a multitude of sins. Be hospitable to one another without complaint. As each one has received a special gift, employ it in serving one another as good stewards of the manifold grace of God (1 Peter 4:8-10).
When my pastor husband and I were first married, we prayed for a special gift of hospitality. We had read about numerous saints of old the Lord used powerfully through the simple gift of hospitality. We wanted to be used by opening our lives, hearts, and homes to anyone God would send our way. So we prayed. We opened the door of our hearts and our home at all hours, for many hours, and over the years we have learned a few things about hospitality when we do it the world's way versus the picture we see in Scripture.
The word in the verses from 1 Peter, in Greek, literally means "Love" and "Strangers" or "Foreigners." Nowhere does it say in the Bible that hospitality means having endless food (for every conceivable diet or allergy requirement), expensive, fine furnishings, heavenly scented candles, a perfectly clean home, or a magazine worthy front porch to welcome your guests. Scripturally, hospitality can even be expressed outside your home, because at its core hospitality is simply loving people outside your normal sphere of life.
Throughout the pages of history, the way people lived in their homes was very different from today. So extending hospitality that the Lord can use must be defined, not based on some Pinterest or Instagram notion, but according to His unchanging heart for His people.
Now as they were traveling along, He entered a village; and a woman named Martha welcomed Him into her home. She had a sister called Mary, who was seated at the Lord's feet, listening to His word. But Martha was distracted with all her preparations; and she came up to Him and said, "Lord, do You not care that my sister has left me to do all the serving alone? Then tell her to help me." But the Lord answered and said to her, "Martha, Martha, you are worried and bothered about so many things; but only one thing is necessary, for Mary has chosen the good part, which shall not be taken away from her" (Luke 10:38-42).
According to Luke one thing has remained constant over time and cultural changes: women still ran themselves ragged trying to please house guests even in Jesus' day! When Martha laid her complaint before Jesus, in the text it says she was "distracted with all her preparations." That word all means just what you would imagine it does. But it can also be used in the sense of "too many things, more numerous, more than necessary." I am so guilty of the Martha syndrome! Trying with all my might to do all these things until the only thing done is me!
During the first Bible study we ever hosted at our home, a visitor rushed out of the house because we had a cat. The cat had been tucked into the bedroom and the visitor was not allergic to them—just profoundly disliked them. After some convincing, the guest came back, but for years forward, there were constant pressures to meet this person's standards.
Another two incidents, years later, got slipped into the "hospitality lessons" file. Just a couple weeks apart from one another, someone came to our house for some help and could not stop commenting (for hours) on the out-of-date color of our arm chairs. They were clean, comfortable, and quite pretty, but yes, they were from another decade of decor. Shortly before this visit, another person had dropped by and requested a tour of our home. We were in youth ministry and it was a teen parent so I happily obliged. As she made the rounds, she kept commenting on our furniture. At the end of the tour she scolded me and wanted to know how I felt comfortable being a pastor's family and having such fine things. I let her know everything except one piece of furniture had been second hand or a hand-me-down gift. Still, she said, it was far too nice for us to have.
Those moments were gifts to me. Gifts to the Martha part of my personality, straight from my loving Lord. Because in a snapshot moment I could see that there was no pleasing everyone. It wasn't something I could just try a little harder and achieve. Pleasing people in our home simply was unattainable. Scripturally, hospitality isn't about people leaving our home feeling pleased. It's about us loving people. Loving people is different than making them happy.
So yes, I love my guests who are vegan, keto, allergic to nuts, gluten, corn, oats, night shades, and lactose, those who are diabetic or choose not to eat sugar by trying (for hours) to find tasty recipes for them when they come over. For my guests who need perfect order, I love them by trying as much as I can to get the house whipped into shape (but for the most part a tiny train town has commandeered our small living room floor. And we've just decided it's part of the phase of our life).
I love our guests with the time they need as much as we can, although with a child in the house, we don't do it as often as we used to because it so greatly impacts bedtime (I did see a "welcome" mat that read: We are so glad you are here! Please leave by 7:30 so we can get the kids in bed at a decent hour. And I thought that was hilarious!). But each of the things we do to welcome people into our lives, must be driven by love. Not people pleasing.
Our acts of hospitality must still love the members of our own household as well. As a ministry family we've found this is often a hard balance to strike just right. While a Scriptural view of serving others comes at some expense to your own comfort, when it bleeds over into a place where you are no longer being a good spouse or parent, I think Scripture warns clearly of those kinds of misplaced sacrifices. Once our labors of hospitality exceed that place of love, into some sense of demand or pressure, we've somewhere taken a misstep.
Some more moments in the "hospitality lesson" file include countless (very simple) bonfires at the beach or in our backyard, sometimes with guitars playing, sometimes with the music of laughter and heartfelt conversation. More times than I can count, I've concocted some inedible dish, trying to make the evening would be fun or special, but joy and sweet fellowship followed despite my fiasco. Teens enjoying a home cooked dinner and telling me this was the only time they sat down and talked with people over a meal, and how they loved it. The lessons add up to one truth: true hospitality is about sharing life and love. It's not about all the things that stress us out. It's about the things that build, give, and strengthen others and eventually us, as well.
Since our life has been blessed with our long-prayed for child, hospitality has taken a turn away from our home. More often those long talks come at a coffee shop, or a walk around the neighborhood. Recently, I gathered some widows for tea, but this time it was at a local teahouse. With a little person, the time to make fiddly tart crusts and tiny desserts, have the house clean, the china set, just doesn't all mix together quite the same. Yet, my life and heart were still opened. I saw the Lord move the precious way He does when sisters gather, even though the gathering wasn't in a home.
So, if hospitality is coming hard to you, ask the Lord to show you how to do it with His standard instead of a worldly one. Ask Him to show you who He wants you to love on (sometimes we share our hearts with people because we think we ought to, but perhaps the Lord has someone a little more off our radar on His agenda). And where He is calling you to invite them.
One woman who most powerfully opened her heart and life to me never had me into her home until I'd known her about five years. She invited me to church gatherings, for walks, talks at a coffeeshop, etc. Her house wasn't necessary for her to show hospitality in the Biblical sense because she had the gift of inviting people into her heart. Another woman who portrayed classic hospitality in my childhood introduced me to the love and fellowship that comes with a good, strong cup of tea in a proper china teacup. I watched her family sacrifice much to host Bible studies week after week, year after year. Who I am is a piece of both of their precious "love of strangers." And I will always be thankful for those women.
To be sure, the Lord wants His children to practice hospitality. As the Peter passage says, you will need fervent love to cover the hurts that might come when you open your heart.  Opening your heart and life to people will be a messy, very human sort of experience when you practice it on a regular basis. But also remember, the Lord gives you special gifts to use. He only asks us to use what He has given us, not to look like a magazine cover as we do it. You have something unique to share because He entrusted it to you. As we come into the holiday season, recenter your hospitality visions around the Biblical concept of simply sharing love with strangers and let go of everything else that doesn't further God's love being spread far and wide.
April Motl is a pastor's wife who loves to laugh, loves her man, loves to talk on the phone entirely too long and most of all, loves her Lord. Collaborating with the efforts of her husband Eric, the two of them share a ministry dedicated to bringing God's Word into the everyday lives of married couples, men and women. April has been privileged through her own church and ministry outside her local body to share God's Word with women ranging in ages and stages, across denominations, and walks of life. April is a graduate from Southern California Seminary and has written for Just Between Us Magazine, Dayspring's (In)courage, and The Secret Place and also writes regularly for crosswalk.com, iBelieve.com and Women's Ministry Tools. For more information, visit Motl Ministries at: www.MotlMinistries.com
Photo credit: ©Thinkstock/JPWALLET