Why Joanna Teaches Us about the Importance of Supporting Missionaries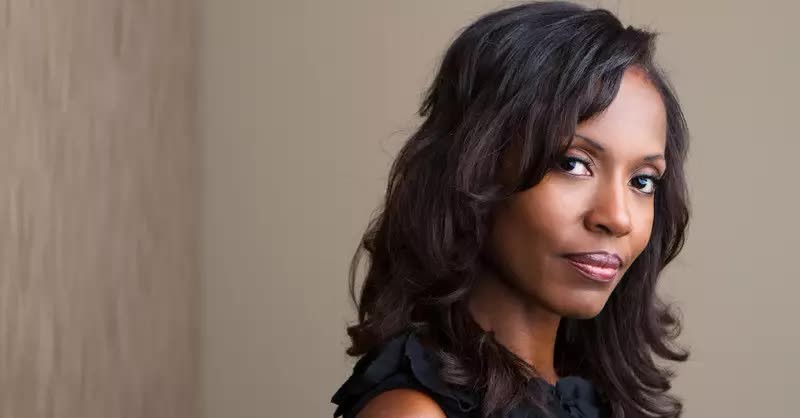 When we think of impactful women in New Testament times—those who loved and followed Jesus—we're likely to remember women like Mary, Mary Magdalene, Martha, Lydia, or Priscilla. Because of their commitment to the Lord, the stories of these precious women continue to reverberate in our hearts today. From their lives, we learn of forgiveness, grace, sacrifice, strength, and abiding faith in the One who gave them new life. But there's another name we don't want to miss—Joanna. Less familiar, but equally inspiring—Joanna was a woman with unique gifts and resources who dedicated her life in service to Jesus and His ministry.
At first glance, Joanna could have been considered "least likely" to follow Jesus and even more unlikely to make a profound difference in the lives of others. But like Zacchaeus, the shunned tax collector (Luke 19:1-10), and Cornelius, the Roman soldier who learned of Jesus through the apostle Peter (Acts 10), Joanna's life is a powerful testimony to the miraculous reach of the Gospel—even in the most unlikely of hearts.
With an attitude of worship and gratitude, this lesser-known woman helped to propel the Gospel of Jesus Christ around the world, and she gives us a beautiful pattern to follow of sacrificial, missional living.
Who Was Joanna in the Bible?
We first meet Joanna in Luke 8:1-3: After this, Jesus traveled about from one town and village to another, proclaiming the good news of the kingdom of God. The Twelve were with him, and also some women who had been cured of evil spirits and diseases: Mary (called Magdalene) from whom seven demons had come out; Joanna the wife of Chuza, the manager of Herod's household; Susanna; and many others. These women were helping to support them out of their own means.
From these verses we discover vital information about Joanna—things easy to miss as we skim the words, "and also some women..."
Consider the following:
Joanna is one of three Jewish women mentioned by name. These women had personal, life-changing interactions with Jesus and lived to show the depths of their love and gratitude. There were "many others," but these three were given a scriptural shout-out that hints at the importance of their transformation, ministry, and influence.
Joanna had been cured of an infirmity by Jesus—either an evil spirit or a disease. Surely her prominent position as wife of Herod Antipas' household manager, Chuza, would have afforded her the best medical care and advice. But her unfulfilled need eventually led her to Jesus.
Joanna had a unique front-row seat to the greatest story ever lived. This woman was there, in person. She witnessed miracles (including her own personal healing from the Master) and she heard the teachings of Jesus firsthand. Can you imagine? Like the two disciples on the road to Emmaus (Luke 24:13-35), did her heart soar and burn within her as Jesus taught the Kingdom of God? Did she marvel at the reaction of the multitudes—their belief and their unbelief?
Joanna was a woman of wealth, privilege, and influence. In contrast to many of Jesus' followers, and because of her husband's position in the household of Herod Antipas, Joanna lived a life of wealth and privilege. But she soon learned that her worldly resources couldn't touch her greatest needs—they couldn't heal her physically or spiritually; only this compassionate carpenter from an insignificant town called Nazareth could quicken and quench the deepest places of her heart. Also, Joanna's unique position may have opened doors for ministry that wouldn't have been considered by the disciples. A Jesus-follower had direct ties to a pagan ruler's household!
Joanna helped to support the ministry of Jesus with her personal means and finances. She didn't simply follow, listen, and marvel at the words of Jesus; she put her faith and gratitude into action by providing for the needs of Jesus and his disciples. This could have included food, clothing, and other essentials needed while traveling "from one town and village to another, proclaiming the good news of the kingdom of God."
In Luke 24:1-10, we see the only other mention of Joanna, but the power of these verses catapults this woman from a grateful follower and supporter of Jesus' mission, to one of the first witnesses of the resurrection of Jesus Christ—and directly into a life of evangelism.
On the first day of the week, very early in the morning, the women took the spices they had prepared and went to the tomb. They found the stone rolled away from the tomb, but when they entered, they did not find the body of the Lord Jesus. While they were wondering about this, suddenly two men in clothes that gleamed like lightning stood beside them. In their fright the women bowed down with their faces to the ground, but the men said to them, "Why do you look for the living among the dead? He is not here; he has risen! Remember how he told you, while he was still with you in Galilee: 'The Son of Man must be delivered over to the hands of sinners, be crucified and on the third day be raised again.' " Then they remembered his words.
When they came back from the tomb, they told all these things to the Eleven and to all the others. It was Mary Magdalene, Joanna, Mary the mother of James, and the others with them who told this to the apostles.
Once again, Joanna was there—on the scene—this time as a witness to the risen Savior! She was one of the women to discover the empty tomb, to experience initial despair, to bow in terror at the "two men in clothes that gleamed like lightning," and then, to remember Jesus' words that he would be crucified but would rise again on the third day.
Oh, the tsunami of emotions Joanna and the other women experienced in a matter of moments—sorrow, uncertainty, fear, terror, hope, and ultimately, soul-bursting joy. The result of her joy? She immediately shared her excitement and wonder with the apostles.
What Does the Bible Say about Supporting Missionaries like Joanna Did?
The New Testament Christians at Philippi provide a powerful example of a missionary-minded church. Through their prayers and finances, they supported the apostle Paul, who suffered time in prison for sharing the Gospel. But the support went both ways, as Paul considered them co-laborers or partners in advancing the message of salvation through faith in Christ.
In the book of Philippians, we have the opportunity to read Paul's personal letter of encouragement to the church at Philippi. In Philippians 1:3-6 we read, I thank my God every time I remember you. In all my prayers for all of you, I always pray with joy because of your partnership in the gospel from the first day until now, being confident of this, that he who began a good work in you will carry it on to completion until the day of Christ Jesus.
Oh, the privilege and adventure of working with brothers and sisters in Christ to advance the Kingdom of God!
The following scriptures provide additional insights on the vital importance of supporting missionaries and the work of evangelism:
He said to them, "Go into all the world and preach the gospel to all creation" (Mark 16:15).
Therefore go and make disciples of all nations, baptizing them in the name of the Father and of the Son and of the Holy Spirit, and teaching them to obey everything I have commanded you. And surely I am with you always, to the very end of the age (Matthew 28:19-20).
Give praise to the Lord, proclaim his name; make known among the nations what he has done (Psalm 105:1).
For whoever wants to save their life will lose it, but whoever loses their life for me and for the gospel will save it (Mark 8:35).
But you will receive power when the Holy Spirit comes on you; and you will be my witnesses in Jerusalem, and in all Judea and Samaria, and to the ends of the earth (Acts 1:8).
Again Jesus said, "Peace be with you! As the Father has sent me, I am sending you" (John 20:21).
But you are a chosen people, a royal priesthood, a holy nation, God's special possession, that you may declare the praises of him who called you out of darkness into his wonderful light (1 Peter 2:9).
"Come, follow me," Jesus said, "and I will send you out to fish for people" (Matthew 4:19).
Why Is it Important That We Serve like Joanna Did?
Joanna helped Jesus' mission on this earth because she was all-in, and like the woman who anointed Jesus with costly perfume and wiped His feet with her hair (John 12:3), Joanna was compelled to live a life of love in gratitude for her miraculous renewal.
Like Joanna, we are called to share the Gospel from the abundance of our joy over the redeeming love and grace given to us in Christ Jesus. We are to give according to our means—our gifts, abilities, and finances to advance the message of hope we have in a risen Savior.
We may not come to Jesus with a physical illness, but all of us come to Him from the depths of sin-sickness—and only He can heal us from within and bridge the impossible gap between us and a Holy God. When Jesus took the weight of our sorrow and sin, died a torturous death on a cross, and rose again three days later, He defeated sin and death forever and made it possible for us to be reconciled to our Heavenly Father. As Jesus extends the unfathomable gift of grace to each of us, He also gives us a sacred calling—the privilege and responsibility to share the incredible news that this offer of redemption is available to all who believe (John 3:16).
To add to our joy, as we serve and testify to God's work in our lives, we discover the peace and fulfillment that comes from purposeful, missional living. And we continue the legacy of faith inspired by women like Joanna—women who loved, served, and lived to honor our risen Lord.
Photo credit: ©GettyImages/digitalskillet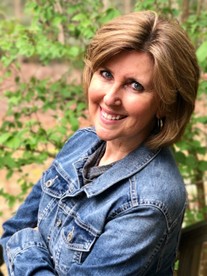 Leigh Ann Thomas is passionate about encouraging others to seek God's best. She has penned four books, including Smack-Dab in the Midlife Zone—Inspiration for Women in the Middle, and Ribbons, Lace, and Moments of Grace—Inspiration for the Mother of the Bride.
You'll find Leigh Ann on an adventure with her sweetheart of 37 years, getting silly with her grands, or daydreaming story plots on the front porch.
Connect on LeighAThomas.com, InTheQuiver.com, and on Twitter