Wisdom vs. Law: Approaching the Proverbs 31 Woman
Wendy Alsup

Author

2013

9 May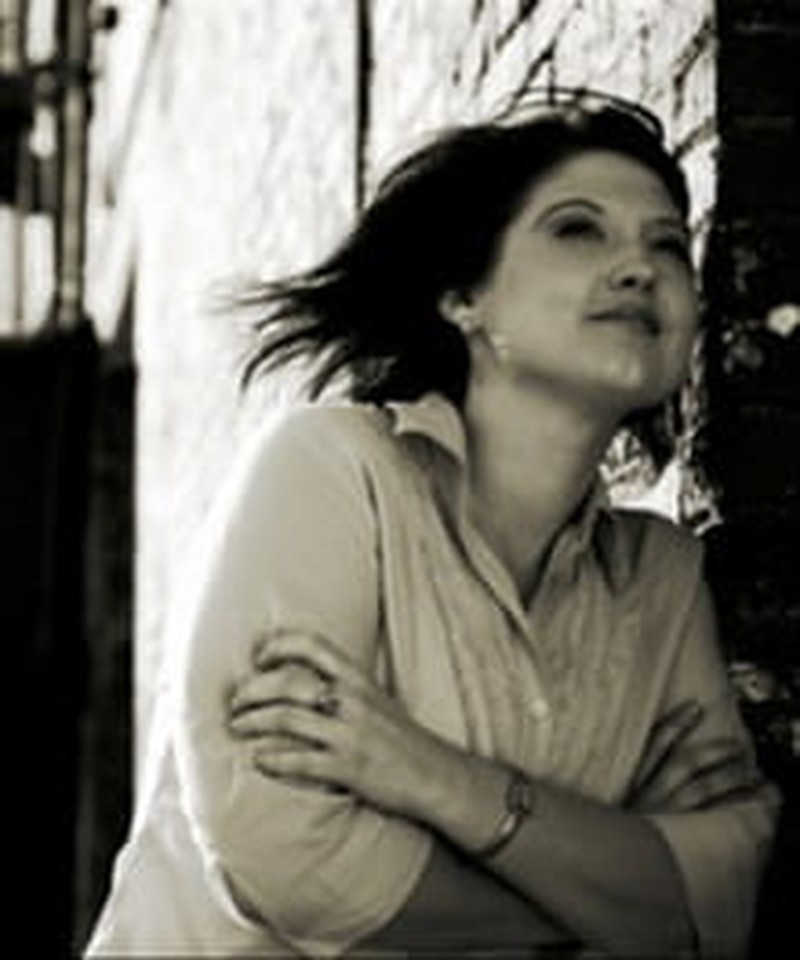 In a recent sermon, my pastor defined the gospel as everything that the life, death, and resurrection of Christ accomplished for us, and this gospel changes everything. Subsequently, the entirety of the Christian walk is figuring out, for a lifetime, all the things the gospel changes about ourselves and the ways it changes them. This is as true for women as any other demographic in the church.
As we navigate Scripture's instructions to women, we must first distinguish between wisdom and law and second between universal law and law for a specific culture for a specific time. Once we understand the difference in wisdom, Old Testament law, and universal Biblical instruction, we can understand how the gospel equips us to repent when we miss the mark and walk forward in renewed obedience.
One of my favorite passages in all of Scripture is Luke 24 It is a key passage for unraveling how the gospel informs our understanding of all other instructions in Scripture. While it says a lot, it alludes to even more. I would love to know what else was said during the parts of the conversation not recorded in this chapter.
The setting is the dusty road to Emmaus, several miles from Jerusalem. Jesus has died. Someone is spreading a rumor that He has come back to life, but Luke says most received it as an "idle tale" and did not believe it. Two of Jesus' followers are walking along the road discussing all that had happened—Jesus' short but flamboyant ministry, His miracles, their former confidence that He was the one predicted by the prophets to free Israel from oppression, and His crucifixion, which shook everything they thought they understood about Him. They thought Jesus was going to rescue them from Roman oppression and be their King. Wasn't that what the Messiah was supposed to do? Whatever they thought He was going to do, being put to death on the cross by Roman soldiers seemed to unravel everything.  
As they talk, Jesus draws near to them and begins walking with them, but they do not recognize Him. He asks them what they are talking about. They look sad according to Luke and start explaining that Jesus was...
a man who was a prophet mighty in deed and word before God and all the people, and ... our chief priests and rulers delivered him up to be condemned to death, and crucified him. But we had hoped that he was the one to redeem Israel. Yes, and besides all this, it is now the third day since these things happened. Moreover, some women of our company amazed us. They were at the tomb early in the morning, and when they did not find his body, they came back saying that they had even seen a vision of angels, who said that he was alive. Some of those who were with us went to the tomb and found it just as the women had said, but him they did not see.
Jesus responds to them,
"O foolish ones, and slow of heart to believe all that the prophets have spoken! Was it not necessary that the Christ should suffer these things and enter into his glory?" And beginning with Moses and all the Prophets, he interpreted to them in all the Scriptures the things concerning himself. 
Later Jesus instructs them,
"These are my words that I spoke to you while I was still with you, that everything written about me in the Law of Moses and the Prophets and the Psalms must be fulfilled." Then he opened their minds to understand the Scriptures, and said to them, "Thus it is written, that the Christ should suffer and on the third day rise from the dead, and that repentance and forgiveness of sins should be proclaimed in his name to all nations, beginning from Jerusalem."
Note that the climax of whatever specific things Jesus told them about Himself through the Law, the Prophets, and the Psalms is that Christ should suffer and rise again and that "repentance and forgiveness of sins should be proclaimed in His name" in all places. This is the culmination of the message of the Old Testament.  
We are about to wade into some of the hardest passages for women in Scripture, starting with Proverbs 31  We must understand what Jesus means in Luke 24 and use this good news to navigate how we apply Scripture and avail ourselves of its instructions.
Proverbs is the wisdom literature. Solomon was the wisest man to live. Yet even Solomon, who wrote much wisdom on raising children and finding a virtuous wife, did not excel at either. The author of the wisdom literature couldn't keep his own advice. But Christ did.  
And because of him you are in Christ Jesus, who became to us wisdom from God, righteousness and sanctification and redemption (1 Corinthians 1:30).
Christ is the personification of the wisdom of God. He is the righteousness of God. He redeems us, and He sanctifies us. This is the incredible news of the gospel—in Christ there is no condemnation. Just as we bear no condemnation as we wear His robe of righteousness, we bear no condemnation because we are in Him, and He is our wisdom.
As we read through the wisdom literature of Proverbs 31:1-35 think of Jesus becoming for you this wisdom of God. Make no mistake—Proverbs 31 contains great wisdom! It is great advice from on high. It is wonderful counsel. And it is fulfilled in the Wonderful Counselor. Do not be indicted by the ways your life does not fit Proverbs 31 Maybe it is an impossible passage for you because of your life circumstances. Your children cannot rise up and call you blessed if God has not given you children, right? The heart of your husband cannot safely trust in you if God has not brought a husband into your life. Or maybe you have a husband and children, but the gulf between the virtuous wife of Proverbs 31 and your reality threatens to swallow you up in hopelessness. Please do not go to that dark place.  
In Christ, this wisdom of Proverbs is not just possible, it is already your status in heaven. This is wisdom from God, and it is not here to taunt you. Inspire you? Yes! Give you insight as the Holy Spirit brings these passages to mind in specific situations in your life? Yes. But not to frustrate you or condemn you. Guilt and condemnation are lousy motivators. Instead, Christ has become for us the fulfillment of this wisdom from God, and He then empowers us to live wisely.  
Furthermore, wisdom is not law. Christians often confuse wisdom and law, Proverbs and the Ten Commandments. But there is an obvious difference. There are no opposite laws or opposite commandments! Yet we are all familiar with opposite proverbs. Look before you leap, but he who hesitates is lost. For a Biblical example, consider Proverbs 26:4-5.
Answer not a fool according to his folly,
 lest you be like him yourself.
Answer a fool according to his folly,
 lest he be wise in his own eyes.
Wisdom is not law, and wisdom is only wise when applied correctly in the right situations. We cannot read Proverbs the same as the Ten Commandments, yet in the fight against ignoring Scripture, we sometimes fear situational wisdom. The result is often silly, one-dimensional applications.
The answer to our fears of moral relativism is to apply wisdom in ways that are actually wise through the indwelling Holy Spirit. Paul exhorts us in Galatians 5:16 to "walk by the Spirit," which literally means to "keep in step with the Spirit." It is this pressing into God via the Spirit that equips us to apply wisdom in wise ways without fear of moral relativism. It equips us to distinguish principle from application and to know what application God has for us as opposed to what He has for some other person in a different situation.  
However, many believers are suspicious of the Holy Spirit. At times, I think I would rather have spent three years with Jesus in person as Peter did than twenty years indwelt by the Spirit. Yet, if we compare Peter after his years in Jesus' presence with Peter after time with the Holy Spirit, we see clearly, as Jesus Himself says, that it was better for Peter, resulting in greater growth and maturity in his life, that the Spirit indwell him than he continue to sit in person at Jesus' feet. It is a profound truth.  
Nevertheless, I tell you the truth: it is to your advantage that I go away, for if I do not go away, the Helper will not come to you. But if I go, I will send him to you. And when he comes, he will convict the world concerning sin and righteousness and judgment …When the Spirit of truth comes, he will guide you into all the truth (John 16:7-13).
In the context of, first, the difference in wisdom and law, second, God's wisdom fulfilled in us through Christ, and third, the profound influence and power of the Holy Spirit in us, we look at Proverbs 31.
Excerpt taken from The Gospel Centered Woman by Wendy Alsup. Copyright 2013.
Wendy Alsup is a wife, mom, and former math teacher. She is the author of The Gospel Centered Woman: Understanding Biblical Womanhood through Lens of the Gospel, Practical Theology for Women: How Knowing God Makes a Difference in Our Daily Lives, and By His Wounds You Are Healed: How the Message of Ephesians Transforms a Woman's Identity.
Publication date: May 9, 2013