Women: Develop Strong Leadership Skills
Whitney Hopler

Crosswalk.com Contributing Writer

2007

16 Oct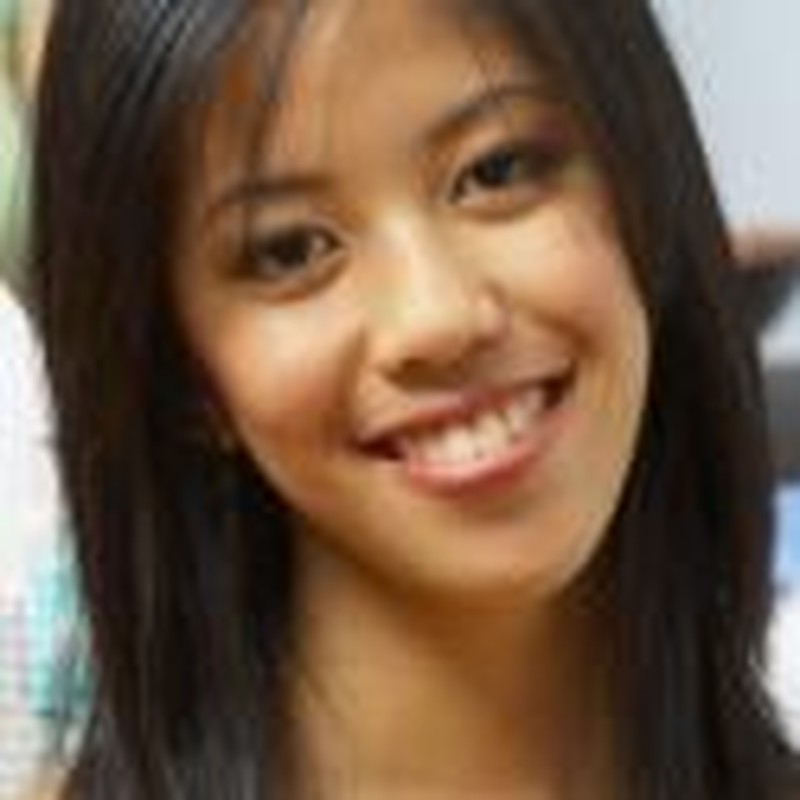 Editor's Note: The following is a report on the practical applications of Linda Clark's new book, 5 Leadership Essentials for Women, (New Hope Publishers, 2007).
As a woman, you likely serve in many different roles, from volunteer and employee to family member and friend. Juggling so much can be overwhelming – but it doesn't have to be. If you approach your tasks with strong leadership skills, you can serve successfully, whether you're leading a Bible study at church, presenting a report at work, or organizing an event at your child's school.
Here's how you can develop strong leadership skills:
Communicate well. Seek to open windows of understanding between yourself and others. Evaluate situations thoroughly before you respond to them, so you'll have time and information you need to think through the best response. When leading others on a task, determine your approach based on their ability and willingness to get the job done (you may have to give some people plenty of explicit instructions, coach or encourage others, and delegate the task to still others). Get to know the needs of people who follow your leadership, and do what you can to meet them.
Remember that people perform best when their needs are met. Learn how to listen well to others. Be friendly, open, warm, empathetic, honest, patient and sincere with them. Stop talking to invite others to say what they want to say. Give them your full attention while they're speaking. Show your interest in what they have to say by maintaining good eye contact and using other nonverbal communication, such as nodding your head or leaning forward. Listen for the main points and build a mental outline as they speak.
Don't make up your mind in advance about what speakers will say or how you will react to it, even if you disagree. Defer judgment until you've heard and are sure you understand the messages in their entirety. Ask questions to clarify messages and encourage speakers to give you more information. Evaluate how effectively your nonverbal communication is supporting your verbal communication (what you speak or write). Consider your voice, body language, clothing, etc.
Learn how to speak in public well. Practice your speech beforehand in front of a mirror. Plan how to handle any nervous reactions you might have (if your mouth gets dry, have a glass of water handy, or if your hands or legs tend to shake, work off excess energy with some physical exercise like jogging in place just before your speech). Analyze your audience ahead of time so you'll know how best to relate your message to the people in it. Show up early and meet some people who will be in the audience so you'll see some friendly faces when you speak. Instead of focusing on yourself during the speech, focus on the audience. Speak from an outline so you're not tempted to read your speech word-for-word, which comes across as bland and dull. Vary the inflection in your voice instead of speaking in a monotone. Make good eye contact with the audience. Be sure to illustrate your main points with stories.
Whenever you plan to communicate a message – through either speaking or writing –ask yourself: "Why am I doing this?", "Does this message need to inform, persuade, entertain, inspire, or call to action?", "What is the specific response I hope for from the audience?" and "What's the specific purpose of this message?" Pray for God's guidance.
Build strong relationships. Do your best to build the kind of relationships with others that will help them follow your leadership – relationships marked by respect and trust. Recognize your own value by embracing your identity in Christ and not settling for anything less. Recognize the value of other people by remembering that they're all made in God's image. Don't isolate yourself from others because someone hurt you in the past. Keep taking the risks necessary to reach out to others, knowing that it's worthwhile to do so. Learn vital social skills like: listening without interrupting, not dominating a conversation, learning something new to contribute to the relationship, knowing when to use humor, and reading facial expressions and body language well. Learn how to ask for what you need in a relationship, how to cooperate well with others, and how to affirm others. Lead in your areas of strength and allow others to lead in theirs. Set appropriate boundaries (around your time, energy, and affection) so your relationships will function well. Learn how to solve problems creatively, deal with difficult people wisely, speak up assertively, and let go of emotional baggage that's weighing you down. Look to your relationship with God as the model of the ultimate relationship.
Manage your time wisely. Seek to master time so it doesn't master you. Know that if you manage your time well, you can accomplish a great deal as a leader. Ask God to give you the right perspective on time so you'll have peace about it and avoid unnecessary stress. Use your time to seek God's kingdom before anything else, to know God, take on His character, serve Him, represent Him in every aspect of your life, and bring others to Him. Discern your priorities, and schedule your time around what's most important (rather than just what seems urgent). Orient each of your days around God by including planning time in your daily devotional time.
Pray about your to-do list and seek God's guidance about it. Set both long- and short-term goals for different areas of your life (physical, spiritual, financial, personal, relational, educational, occupational, and social) and plan specific ways to use your time to meet each of those goals. View interruptions and opportunities to learn something.
Accept responsibility for the choices you've made about how to use your time, and be willing to face the consequences (for example, if you've decided to enroll your kids in lots of extracurricular activities, you'll have little time to prepare dinner on weeknights). Make changes to your schedule when you need to do so, being willing to let go of a current activity when you decide to add a new one. Learn how to say "no" to requests for your time that don't match up with what's most important to you right now.
Try to delegate tasks to others whenever it's not necessary for you to do a job yourself. Realize that, although training someone else to do a task takes more time in the short run, it saves time in the long run. Schedule time regularly to rest and engage in leisure activities you enjoy. Evaluate your schedule from time to time to see what changes need to be made. Regularly ask yourself: What is the best use of my time, right now?" Break large projects down into small chunks so you can finish them by working diligently over time. Redeem idle time (such as time spent in a doctor's waiting room or in line to pick your child up from school) by carrying material with you to use brief amount so time (a book to read, paper and a pen to write notes, etc.). Organize your home and office so you won't waste time looking for items. Simplify your life so you'll be free to use your time for what matters most to you.
Lead groups successfully. Whenever you're leading a group, get to know each of the group members well. Find out what their personalities are like. Identify their spiritual gifts and natural talents. Encourage each person in the group to contribute in the ways that he or she can contribute best. Start and end your group meetings on time. Create a non-threatening atmosphere and allow everyone to participate in discussions. Agree upon your group's purpose and goals. Encourage all points of view. Let the group decide all questions of judgment. Keep agenda items brief and clear. Make sure proceedings are orderly. Clarify unclear statements. Encourage group members to think creatively. Seek to reach clear decisions and make clear plans. Pray for each person in your group. Help each one feel accepted and significant. Try to bring out the best your group members by encouraging them. Be decisive. Share your leadership by inviting others to contribute their ideas freely and empowering them to assume responsibilities to carry out the group's goals.
Ask God to give you a vision for what your group should accomplish, and share it with all the group members. Help your group members keep their expectations realistic and their discussions on track. Keep them focused on your shared goals as you work together. Periodically reevaluate your group's goals, activities, resources, and processes to see what changes might need to be made.
Manage conflict effectively. Know that, as a leader, you can help people use conflict for creative change. Don't avoid conflict. Instead, confront conflict when it's small, before it grows into something larger. Point those in conflict toward common goals. Work toward the shared goal of solving the problem, and pray for God's guidance. Focus on issues rather than personalities. Clarify whether one or several issues must be dealt with, and deal with one issue at a time. Recognize the feelings and concerns that others have in the situation. Focus on the facts of the situation instead of opinions or rumors. Keep everyone informed, and maintain a trusting and friendly attitude with them. Share rewards for success and share responsibility for failure.
Adapted from 5 Leadership Essentials for Women, copyright 2007, compiled by Linda Clark. Published by New Hope Publishers, Birmingham, Al., http://www.newhopepublishers.com/.
Linda Clark is women's ministries and missions specialist for the California Southern Baptist Convention and a freelance writer for numerous magazines. She holds a master's degree in women's studies from Trinity Seminary and is currently working on a doctorate, also at Trinity.