Women: Discover God's Calling for Your Life
Whitney Hopler

Crosswalk.com Contributing Writer

2009

16 Apr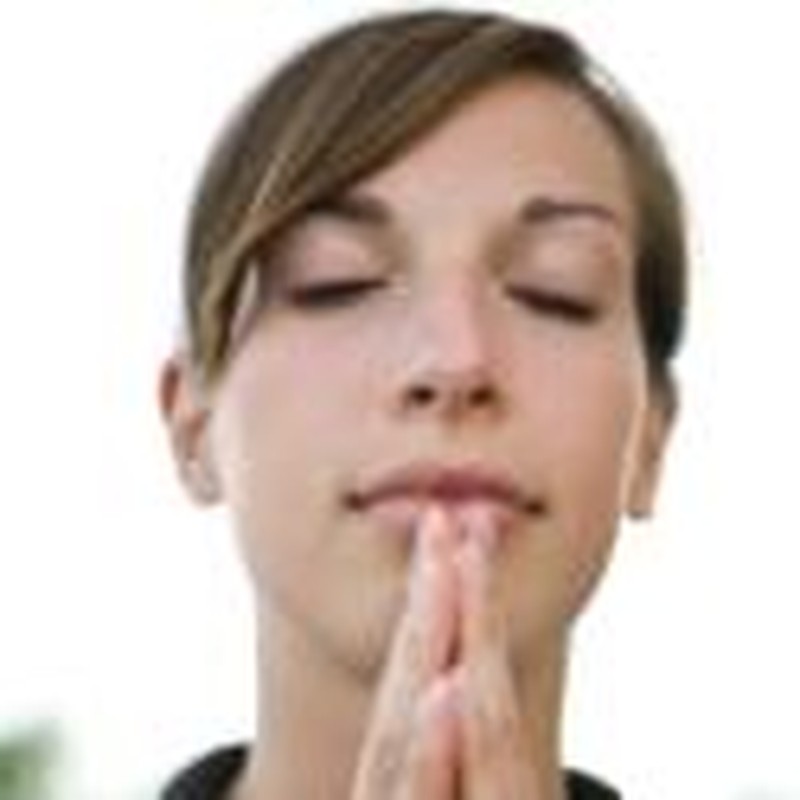 Editor's Note: The following is a report on the practical applications of Robert Lewis with Jeremy Howard's new book, The New Eve: Choosing God's Best for Your Life, (B & H Books, 2008).
Women today enjoy more opportunities than at any other time in history. Faced with a plethora of lifestyle options, it's crucial for you as a woman to choose wisely. Many different types of lifestyles claim to offer fulfillment, but it's only through choosing God's best that you'll truly achieve a fulfilling life.
Here are some bold moves you can make to discover the best lifestyle for you:
Live from the inside out. If you follow the core callings God has designed for women and revealed in the book of Genesis, you'll be on the right track for a fulfilling life with no regrets. Those callings are:
"Leave and cleave" (seeking deep, lasting companionship with a man),
"Be fruitful and multiply" (raising and launching healthy, godly children into the world), and
"Subdue and rule" (advancing God's kingdom on earth in ways specific to your natural talents and spiritual gifts).
Set your priorities and manage your decisions around these core callings. When you live from the inside out – keeping God's callings in focus while making decisions – God will respond by blessing you with a better life than you could enjoy otherwise.
Adopt a biblical definition of womanhood. Let biblical truth – not cultural messages or pressure from other people – determine your identify and guide your decisions. Never make choices at the expense of being true to your core callings. If you neglect any of your core callings to pursue other ambitions, you'll suffer painful losses in your life as a result.
Courageously staying true to your callings may or may not limit how much money you can earn, how far your career can go, the experiences you can have, the skills you can develop, etc. But following your callings will lead to what's most valuable: the satisfaction of fulfilling your life's purposes. As you face difficult choices, keep trusting God to reward you for your faithfulness, even without knowing how your circumstances will end up.
Embrace a big-picture perspective on life. Recognize that God has appointed specific seasons for best addressing certain life concerns. For example, if you want to give birth, your best time for getting pregnant is while you're young. Waiting until mid-life often means infertility. So seize opportunities while you have them, and live fully during each distinct season of your life. Don't fight against the life seasons God has designed; flow with them naturally.
As a single adult, focus on:
Developing your moral character,
Developing your skills and career,
Developing your spiritual life serving God's kingdom, and
Building a solid understanding of the opposite sex.
If you're engaged, focus on:
Embracing God's purposes for marriage;
Participating in a quality premarital program that addresses marriage roles, expectations, differences, values, money, and conflict resolution; and
Knowing the strengths and weaknesses of each other's personality.
If you're newly married with no children, focus on:
Continuing to expand your marriage skills,
Setting clear financial boundaries,
Identifying and developing common fun activities, and
Making the most of your career opportunities.
As a married woman with preschoolers, focus on:
Being there for your children,
Keeping time for your marriage,
Avoiding major debt, and
Carefully evaluating your career with your husband.
When you're married with grade-schoolers, focus on:
Watching your pace (including how any professional work you're doing is impacting your family),
Getting serious about saving for college and retirement,
Adjusting your parenting according to each child's particular personality, and
Exploring kingdom work in which you can invest your abilities.
If you're married with young-adult children, focus on:
Changing your parenting style to release children into adulthood,
Establishing a long-range financial plan,
Considering going back to work professionally if you haven't already,
Finding kingdom work that excites you and utilizes your skill set, and
Making time for special marriage getaways.
As a married empty nester, focus on:
Building new ways of connecting with your husband and enjoying life together,
Reinventing your life,
Investing more time in kingdom work that engages your gifts and interests, and
Considering mentoring younger women from your life experiences.
When you're married, plus in-law and grandparent, focus on:
Making the most of your role as a grandparent,
Continuing your kingdom work (especially investing in young people), and
Deepening your friendships while making new ones.
Late in life as a widow, focus on:
Serving others,
Mentoring younger women, and
Doing kingdom work.
If you're single in any of the earlier stages, adjust your focus accordingly while still keeping the main priorities in mind. Allow Jesus Christ to fufill the role of spiritual husband, and seek opporunities for one of the most fulfilling forms of parenthood: spiritual mentorship. Staying faithful to the right focuses during the right seasons will lead to great rewards.
Live with the end in mind. Imagine yourself at the end of your life. What would you like to have experienced and accomplished? What kind of person would you like to have become?
Ask God to give you a clear understanding of your destination in life and the wisdom to make choices that will get you there. Set goals designed to move you in the right direction – toward leaving a legacy that pleases God and blesses others. Don't go through life haphazardly without a plan, or build a plan based on our culture's constantly shifting values. Instead, constantly strive to do what's right according to biblical values, knowing that in the end, your faith will pay off well.
Pray for discernment about God's will for every part of your life and write goals down on paper. Commit yourself every day to taking the steps necessary to get to where you want to be before your life is over.
Use wisdom with a man. Just as men are called to "leave and cleave" with their wives, women are called to build healthy relationships with men in marriage. Understand that you're like a mirror your husband looks into to see a reflection of himself. If you give him positive feedback, you'll motivate him to become an ever better person. Keep a man's key needs in mind:
Respect and admiration,
Support and encouragement for his work and dreams, a
Companion with whom to enjoy recreational activities, and
A responsive sexual partner.
If you're not yet married, ask three key questions before making a serious commitment to any man:
1. "What was his home life like growing up?" (his upbringing will powerfully affect his behavior in marriage),
2. "Is he a Christian?" (conflicting religious beliefs will terrorize your marriage), and
3. "What has his past performance been like?" (if he has acted a certain way in the past, he's likely to do the same in the future).
Never make these mistakes:
Committing to man based on what he could be instead of how he really is right now,
Having sex with a man before marriage,
Submitting to anything immoral or illegal with a man,
Staying silent about abuse,
Nagging your man,
Embarrassing your man in public,
Stop cheering for your man,
Treating sex in marriage casually,
Assuming his job is not your business, and
Falling more in love with your kids than with your husband.
If you're already married, pursue a biblical marriage in which you aim to fulfill these responsibilities:
Loving your husband,
Loving your children,
Being sensible without trying to do it all at once,
Being kind and nurturing,
Caring for your home, and
Being respectful and responsive to your husband's leadership.
Published April 16, 2009.
---
Adapted from
The New Eve: Choosing God's Best for Your Life,
copyright 2008 by Robert Lewis with Jeremy Howard. Published by B&H Books, Nashville, Tn.,
www.bhpublishinggroup.com
.
Robert Lewis is the best-selling author of Raising a Modern-Day Knight and Rocking the Roles: Building a Win-Win Marriage. He is also executive direc­tor of the Global Reach research/resource organization, founder of the Men's Fraternity ministry, and pastor-at-large for Fellowship Bible Church in Little Rock, Arkansas. In 2001, he was named Pastor of the Year by the National Coalition of Men's Ministry. He and his wife, Sherard, have four children.
Jeremy Howard holds a Ph.D. in Christian Apologetics and Worldview Studies from Southern Baptist Theological Seminary. Now a writer and editor, he lives with his wife and children in Nashville, Tennessee.