Women of Advent and Christmas: Elizabeth
John Mark Reynolds

The Torrey Honors Institute

2011

30 Nov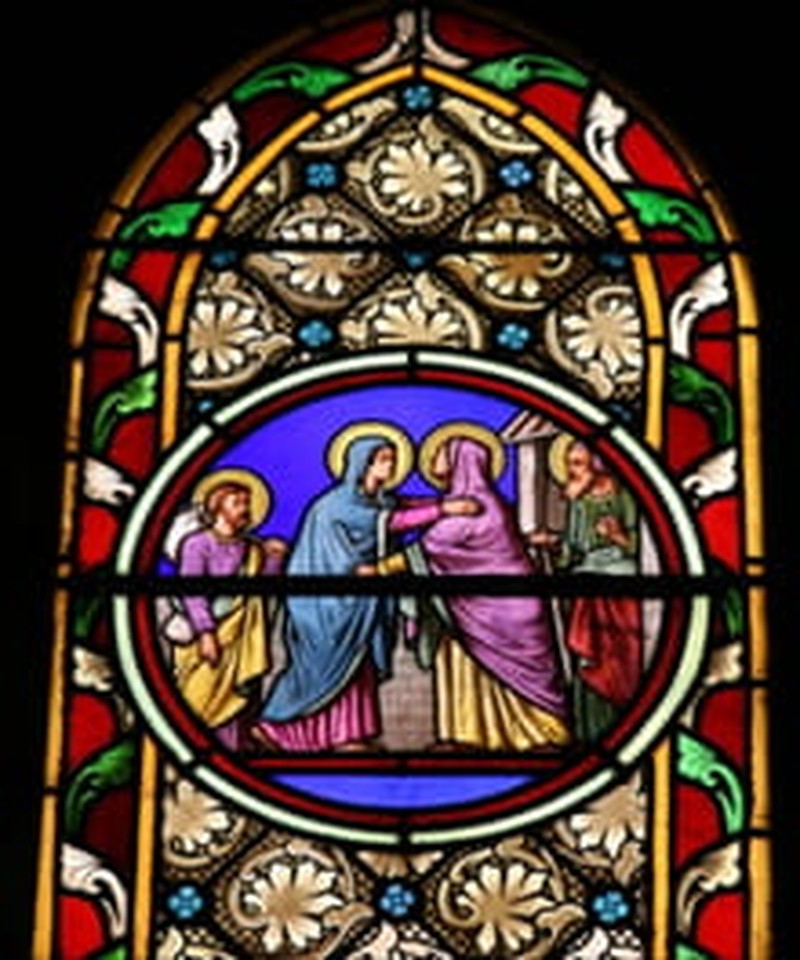 Nobody knew her name, but then she burst into history after a long life. Elizabeth was a failure by the standards of her culture, but God loved her. Just when most friends thought her time had passed, Elizabeth found herself at the beginning of Christmas.
There is hope in her life for any of us.
God acts when the time is right and can empower anyone, at any time, in any place to do His will. Elizabeth loved God and God did not forget her. She was there at the start of Christmas.
Advent and Christmas means getting together with family, and visits can be emotionally complicated, but only Elizabeth faced the surprise Advent visit of a very pregnant Virgin Mary. She faced this guest while very pregnant herself with a husband who had been cursed by an angel.
When Mary discovered she was pregnant, she knew where to go. Most anybody would guess, gossip or judge her swelling belly, but Elizabeth would take her into a home and keep Mary safe.
Elizabeth hadn't given up on God and she did not give up on Mary. She had been mocked and viewed as cursed by the ignorant who think that one can guess God's will by the good or bad fortunate of an individual. She had been judged by others, but she refused to prejudge Mary.
The older woman had longed to be pregnant and now an angel had promised her a son. She risked love and made John, the longed-for boy. Imagine the first movement she felt from the boy within her body!
As an old woman, long past her cycle, Elizabeth could not be sure of the pregnancy until she felt a different life within her womb, movements not controlled by her will. Imagine feeling a miracle every day! Elizabeth knew God kept His promises every time John kicked.
But when Mary came to her home, the last Old Testament prophet met the fulfillment of every prophesy and recognized his purpose. No Christian can ignore the fact that two unborn children had already begun their earthly work. An unwed mother protected her son by fleeing to a pro-life relative.
And Elizabeth was filled with the Holy Spirit, 42and she exclaimed with a loud cry, "Blessed are you among women, and blessed is the fruit of your womb! 43And why is this granted to me that the mother of my Lord should come to me? 44For behold, when the sound of your greeting came to my ears, the baby in my womb leaped for joy. 45And blessed is she who believed that there would be a fulfillment of what was spoken to her from the Lord."
Elizabeth was older than Mary, but she was a humble woman. Mary was mother of a greater person than her own beloved son. She was willing to take second place joyfully. Elizabeth was happy for Mary and was more in tune with her son and God than with her neighbors and external appearances.
Elizabeth models the possibility of knowledge that comes from within by faith in God's promises. Elizabeth saw and felt was true and so could be happy when most of us would have been worried.
Elizabeth is always joyful, joyful in greeting Mary, and joyful at the birth of her son. Some of us might demand more from God, but Elizabeth was delighted with her one great blessing. She knew what she should want and that she was bound to get it and so could be content.
Elizabeth valued properly and history has given her proper value.
The old woman must have died happy as her son and his great relative, God's son, grew up. The baby grew and became a man, the forerunner to Messiah.
Mary would face pain so great that it would be compared to a sword thrust through her heart, but Elizabeth likely was not there for the conclusion of the life of her son John and Jesus.
She did not have to go to the foot of the cross. We have no record of her during John the Baptist's ministry.
Elizabeth was the last of the barren women of the Old Testament to bear a a son through a miracle. She was the final and greatest symbol that God would love His bride Israel to the very end and redeem her beyond her last hope.
Today, this Advent season, we can stop moaning and end our despair. It is not too late for you, it is not too late for you to act for God, it is is not too late for to have awesome joy.
Joy can come today to you, even if you are old.
Joy can come, because any woman who enters your door may be bearing Christ within and this is a great glory. Our love which seemed futile can become fecund. There is hope for us all, because we know if God can remove the reproach of Elizabeth, then he can do the same for us.
Come, Christ Child, into our homes! May our children leap for joy when you enter! Joy to the world!
Originally posted December 16, 2009.
John Mark Reynolds is the founder and director of the Torrey Honors Institute, and Professor of Philosophy at Biola University. In 1996 he received his Ph.D. in Philosophy from the University of Rochester. John Mark Reynolds can be found blogging regularly at Scriptorium Daily.
Illustration of the "Second Joy of the Blessed Virgin Mary," public domain image of the Second Joyous Mystery of the Holy Rosary, available from The Gallery, www.geocities.com/molveno/