Your Past Can Be One of  Your Best Friends
Stephen Viars

Author

2011

11 Jun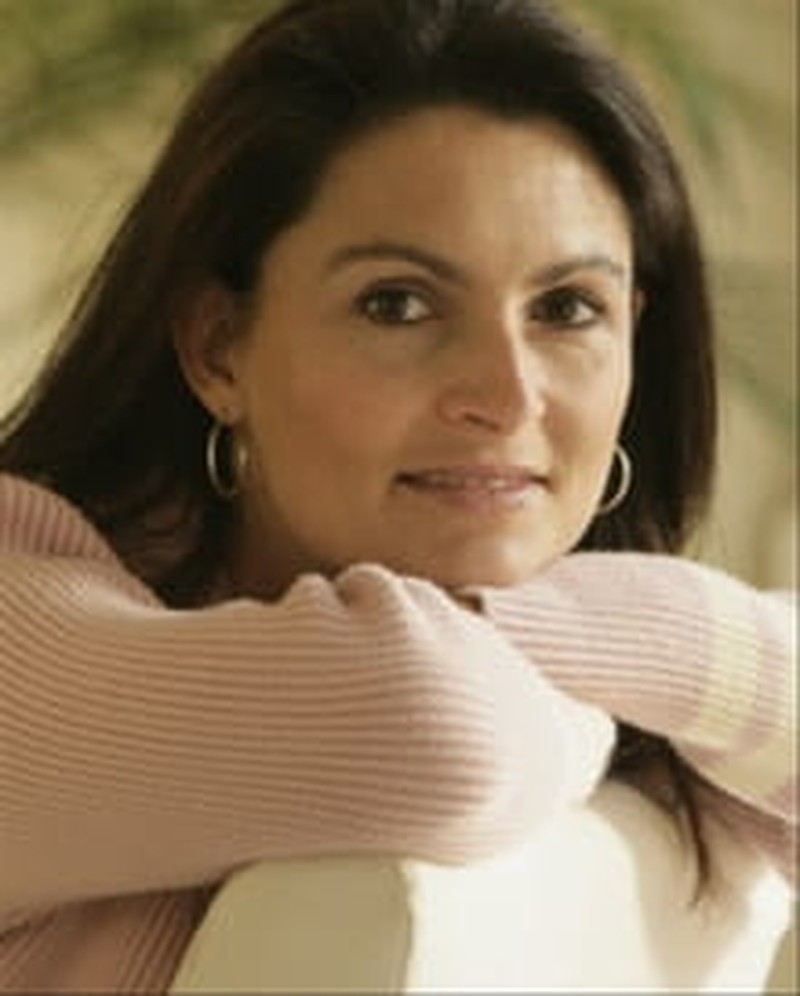 I was like most two-year-old boys: long on wonder for the world and short on caution and balance. By my mom's telling, I was tearing through the house to get from point A to point B. My parents had thoughtlessly purchased end tables and even had the audacity to place them in my racetrack. They called the space something else—"living room" I think. At an inopportune moment, my feet got tangled up and down I went, catching the corner of one table right between my eyes.
It was one of those "by the grace of God" moments because the injury could have been far worse. The wound bled, my mom cried, and I waited impatiently while she wiped me off before I could resume my adventures. As the wound healed, a scar began to form that is still with me today.
Is that not strange? A brief encounter over 40 years ago can have lasting impact as plain as the nose on my face. You too probably have distinguishing features—surgical scars, birthmarks, whatever they might be. They are just part of who you are.
Your past is like that. It has marked you, and in some cases, marked you deeply. If you are like most people, you probably don't think about it very much. But just like the ever-present notch between my eyes, your past is a silent companion that accompanies you wherever you go.
What was God thinking? He could have made us without the capacity to remember. Every day would literally be a new day with no memories, no past, and no baggage.
Would that make life better? If you could walk through a device similar to a metal detector at an airport but one that would erase your past and its effects on you today, would you do it? And would you be better off?
Some people seem to think so. They describe the past with phrases such as "toxic past," "wounded inner child," or "damaged emotions." In many cases they do so with good reason. As a counselor who spends hours each week listening to the experiences of hurting men and women, my heart often breaks over the abusive and painful experiences of others.
But does that mean that the past, in its entirety, is a bad thing? Would we all be better off if we could completely erase our memories and the impact our past has on our lives today?
Not if we allow God's Word to guide us.
The Bible gives us several ways our pasts can be among our best friends. Of course your past is not an "it." It is not a separate entity. But it is a record, in part, of the way God has related to you and worked in your life. The goal is not to focus on "it" but on who God is and what He has done.
As you read the following examples of how the past can be your friend, ask yourself if you are allowing this silent companion to serve you the way God designed. Perhaps there are elements of your past that are like a good friendship waiting to be cultivated and explored.
When You Need Strength and Confidence
Facing a difficult dilemma
Most likely you are familiar with the Bible's account of the encounter between David and Goliath. The armies of Israel were faced off against their archenemy, the Philistines. Each morning and evening a giant warrior named Goliath came out to taunt the Israelites by offering to fight any man they would send. The deal was that if Goliath lost, the Philistines would become Israel's servants. But if Goliath won, Israel would be enslaved to them. First Samuel 17:11 records this somber report: "When Saul and all Israel heard these words, they were dismayed and greatly afraid."
Have you ever faced a challenge that seemed overwhelming? A habit that seemed impossible to break? A person who ridiculed your belief? A threat or insult that threw you off balance? We all have. Most of us know too well what it means to be "dismayed and greatly afraid" because of a seemingly Goliath-sized challenge.
But then the scene changes. Young David is sent by his father to check on his older brothers, who were supposedly "fighting with the Philistines" on the front lines (1 Samuel 17:19). In the providence of God, David arrived just as Goliath came out to offer his morning dose of insults. David heard Goliath's words and was stunned to see that the men of his country "were greatly afraid" (v. 24). He asked, "Who is this uncircumcised Philistine, that he should taunt the armies of the living God?" (v. 26).
David's oldest brother, Eliab, undoubtedly embarrassed by his own fear and inaction, attempted to soothe his guilt by silencing his kid brother. "Why have you come down? And with whom have you left those few sheep in the wilderness? I know your insolence and the wickedness of your heart" (v. 28).
King Saul's condescending response to David's offer to fight Goliath was equally insulting. "You are not able to go against this Philistine to fight with him; for you are but a youth" (v. 33). Imagine the impact these negative words from Goliath, Eliab, and Saul could have had on this young shepherd boy.
Drawing strength from the past
But now it was time for David to introduce his king, his brother, and people like you and me to a quiet but powerful companion: his past. David's words are forever immortalized in Scripture:
But David said to Saul, "Your servant was tending his father's sheep. When a lion or a bear came and took a lamb from the flock, I went out after him and attacked him, and rescued it from his mouth; and when he rose up against me, I seized him by his beard and struck him and killed him. Your servant has killed both the lion and the bear; and this uncircumcised Philistine will be like one of them, since he has taunted the armies of the living God." And David said, "The Lord who delivered me from the paw of the lion and from the paw of the bear, He will deliver me from the hand of this Philistine" (vv. 34-37).
David purposely and consciously recalled God's blessing in the past. He drew strength and courage from memories of former victories from his God. David had learned to cultivate a right relationship with his past.
Do you ever do that? Have you amassed a mental list of times God strengthened and helped you in days gone by? Can you talk about your bears and lions so you are prepared when a giant comes along?
You might wonder how David developed this skill. Perhaps a hint comes from reading the Psalms David wrote. It is not hard to imagine many of these worship songs being written and sung by a young shepherd on a lonely hillside. Notice how often he recounts God's blessings in the past—especially in situations that we might have labeled "negative," "traumatic," or "harmful." Marvel at his descriptions of God's character and his rejoicing in God's works. To David, the past was his friend.
When You Need Encouragement and Balance
Another hero of the faith who benefitted from his past was Job. The book that bears his name begins by telling us that Job was blameless and upright. He feared God and turned away from evil. He and his wife had been marvelously blessed with seven sons, three daughters, and an incredible amount of wealth.
An onslaught of devastation
The scene turns sinister as Satan comes to God and charges that Job loves God only because of God's blessings. The relationship, according to the adversary, is nothing more than quid pro quo. Then Satan says, "Put forth Your hand now and touch all that he has; he will surely curse You to Your face" (Job 1:11).
It is critical to understand that this was not simply a test of Job. Fundamentally it was a test of God and whether the righteousness and goodness He develops in the heart of His children is self-centered, shallow, and based merely on temporal circumstances.
The stage is set in verse 12 when we read, "Then the Lord said to Satan, 'Behold, all that he has is in your power, only do not put forth your hand on him.' So Satan departed from the presence of the Lord."
From there the story develops in rapid-fire succession. Some of Job's animals are stolen by a band of marauders while others are killed by fire. Then his children, who are feasting together, are killed when a wind comes and destroys the house they are in. In a matter of moments, Job loses much of his wealth and all of his children.
The camera pans back to Job to see if Satan's prediction will come true. But the faith God built in Job stood firm:
Then Job arose and tore his robe and shaved his head,
and he fell to the ground and worshiped. He said,
"Naked I came from my mother's womb,
And naked I shall return there.
The Lord gave and the Lord has taken away.
Blessed be the name of the Lord."
Through all this Job did not sin nor did he blame God. (Job 1:21-22)
Now all Job has left is his wife and his health, until chapter 2 reports that Satan "went out from the presence of the Lord and smote Job with sore boils from the sole of his foot to the crown of his head" (v. 7). The climax comes when Job's wife says, "Do you still hold fast to your integrity? Curse God and die!" (v. 9).
A reservoir of hope
At that very point Job, like young David, turns to a familiar friend—his past. He says to his wife, "Shall we accept good from God and not accept adversity?" (v. 10).
Job had a ready list of all the ways God had blessed him and his family in days gone by. They had enjoyed tremendous wealth. They had shared many marvelous times together. God's goodness was rich and abundant.
Did that erase the current trials? Of course not. Does it suggest that spiritual people do not grieve honestly and deeply? No, because Job vividly models the skill of practicing spiritual candor.
I am also not suggesting that Job perfectly followed this principle throughout the rest of the story. Who would have? But this is the critical point: At that moment, rehearsing the past helped him face the present with balance and encouragement. Doing so allowed him to greatly honor his God and to minister to his wife at a time when she desperately needed his spiritual leadership, strength, and love.
We would do well to think about David and Job. Is it not amazing that at critical stages in their spiritual journey they both chose to benefit from their pasts? They had cultivated a purposeful connection to their pasts that was so habitual that they almost automatically factored it into whatever they were facing at the time. Like any good friend, their pasts served them well.
Careful readers will recognize that what we are really talking about here is thanksgiving. Both Job and David developed the discipline of acknowledging God's blessing and continually building a reservoir of memories and lessons from which to draw.
However, God's blessings and goodness in the past are relevant only if we allow them to be. Think about the last trial you faced. Was your response to the trial truly balanced? I am not suggesting that you minimize the loss or paste a plastic smile on a broken heart, but would it have been appropriate to follow in the footsteps of Job (2:10) and temper the pain of the present trial by recounting God's goodness in the past?
Perhaps this is what the apostle Paul meant when he made the outlandish suggestion, from prison no less, that we should be people who "rejoice in the Lord always" (Philippians 4:4). He went on to teach that we should "be anxious for nothing" (v. 6). Then he explained that we can live this way if we learn to pray with thanksgiving (v. 6b). Thanksgiving for what? For God's goodness and blessing in the past.
Cultivating this kind of heart and lifestyle is challenging, to say the least. But consider the end result. "And the peace of God, which surpasses all comprehension, will guard your hearts and your minds in Christ Jesus" (v. 7).
Taken from: Putting Your Past in Its Place. Copyright © 2011 by Stephen Viars. Published by Harvest House Publishers, Eugene, OR. Used by permission.
Stephen Viars (DMin in biblical counseling, Westminster Theological Seminary) has served as a pastor and biblical counselor for more than 20 years at Faith Baptist Church and Faith Biblical Counseling Ministries in Lafayette, Indiana. He is a frequent speaker at conferences, colleges, and seminaries in the United States and abroad.