A Time of Sacred Waiting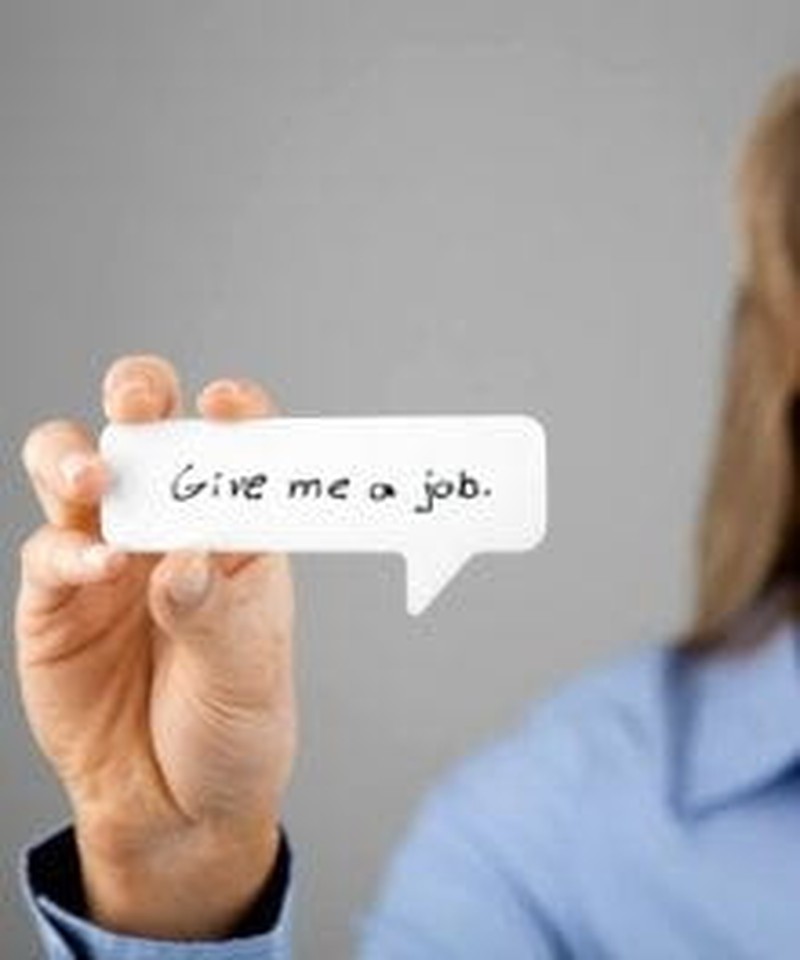 I wouldn't wish a job search on my worst enemy (Okay, maybe I would.) I'd rank this brutal, dehumanizing, exhausting, and frustrating process as somewhere between getting a tooth filled and experiencing a death in the family. The tooth filling perhaps offers more acute pain, but it's over with faster, and you can get on with your life. The job search, however, sticks around like gum on your shoe.
When you are looking for a job, you want it "over with" as soon as possible. You want to get back into a routine. You want to be able to say something other than "I'm between jobs" when someone asks what you do. You want to pay the bills without angst. You want to keep your home. You want health insurance.
But as someone who has struggled with an involuntary job search more than once, let me suggest that you not rush through the process too quickly. Or at least while you are striding purposefully toward that next position, keep your eyes and ears open. God may be speaking to you.
You see, the time between jobs is just as legitimately a part of your life as is the time you are, as they say, "working." It is not to be rushed through. It is just as much a part of God's calling as that position enabling you to use your gifts and put food on the table.
In the old days, many men and women waited to hear God's voice by withdrawing into the desert, free from the world's distractions. In our time, the distractions are ever more numerous, but few of us can purchase a ticket to the Sahara. As we seek our next job, however, the in-between time affords us with space for sacred waiting. And as we wait in that sacred space, the job search enables us to see God, others, and ourselves with new eyes.
When my wife, Christine, lost her job this fall through no fault of her own, we both decided to look for work (I'm a full-time freelancer). We decided to read God's word together at the start of most workdays, a discipline we had never even attempted when both of us had jobs. I've felt the Lord speaking specifically and powerfully to me through the words of Scripture during these devotional times, which have served to strengthen our love for God, and for one another.
This time of sacred waiting has also enabled me to seek counsel and encouragement from friends. Before all this happened, Christine and I had discussed how we can renew ties with Christian friends, lamenting the atomizing tendencies of modern American life. We have gone whole years without exchanging a meaningful word with people we really care about.
Now, however, I have sat down with friends over coffee or a meal to pray and to discuss the job hunt, to encourage and to be encouraged. My ties with these friends—new and old—have been greatly strengthened. We are talking about stuff that matters, and I know who I can count on. We are not just sharing meals; we are sharing life.
And I have realized that any job of significance I have gotten since college has been not through searching the "want ads," updating my LinkedIn profile, or sending a cover letter and resume to prospective employers through CareerBuilder.com or Indeed.com (as necessary as those tasks may be). It has come through relationships.
My time of sacred waiting has helped me to see this basic truth. It has also encouraged me to look back on my career with thankfulness, and on the future with hope. I have gained a new level of confidence as I have reviewed my accomplishments with a view toward marketing myself for possible employers. The deliberate time of assessing my skills and naming my accomplishments has opened my eyes to the many significant ways that God has used me at work.
One of my friends, who recently lost his job, thought he was "damaged goods" when it came to the work world. That view changed when he sat down with an employment counselor, who pointed out the skills and experience he had long displayed but forgotten about or taken for granted. Such self-assessment reinforces the biblical conviction that just as God sovereignly led us in the past to use us for his glory, so he will continue to do so in the future.
This time of sacred waiting has also given me permission to think about the future in new ways. Let's face it; most of us are averse to change. I know I am. Though you might occasionally wonder whether it's time to think about a new career and begin taking steps in that direction, in practice it's easier, less risky, to stand pat. Well, a job loss gives you a clean break with the past. You don't have to decide whether to try something new. That decision has been made for you. A job loss gives you a kick in the pants and tells you to get going. Sometimes a dearth of options is freeing.
In my current crisis, I have been diligently learning the tools of the job search trade—resumes, profiles, job groups, cover letters, search engines, etc. But by far the best opportunity so far arrived through none of them. It was ideal, well suited to our needs, and came down, as it were, out of the sky, a clear gift from God—not my own puny efforts.
Yet this gift has provided its own lesson about sacred waiting. A well-connected friend offered me the job over the phone and told me a contract would be forthcoming. Initially Christine and I were elated. But he was traveling, and no contract appeared in my inbox. My time of sacred waiting suddenly became excruciating.
As the days without further word dragged on, I began to worry that perhaps something bad had happened. So I enlisted friends to pray with me, and many did, telling me to let them know of any developments immediately. On the eighth day after the verbal offer, minutes after I had mouthed a half-sincere prayer of trust, the longed-for contract finally appeared.
I quickly signed it, relieved by God's provision and a little sheepish about my own doubts. Then it hit me. Perhaps the Lord had delayed his answer so that God's people could be a part of the divine provision by upholding Christine and me in prayer and rejoicing with us when it became reality.
Sacred waiting, after all, is best done in community.
Stan Guthrie is author of the new book, A Concise Guide to Bible Prophecy: 60 Predictions Everyone Should Know. Stan blogs at stanguthrie.com.
Publication date: November 21, 2013