Are You Ruled by Your Inbox? Here Are 5 Ways to Get Free
Barry York

GentleReformation.com

Published

Sep 06, 2022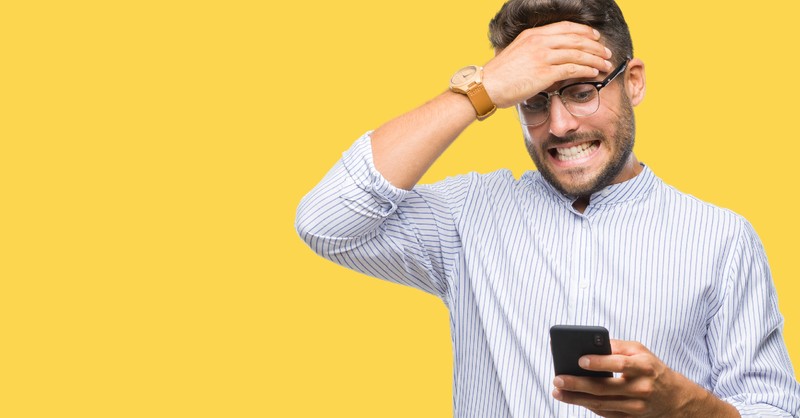 Taking dominion over email can be one of the most frustrating tasks there is. Because email can flood our inbox and consume our time, people tend to respond in one of three ways. Get overwhelmed by it by allowing unanswered emails hang over them. Be consumed by trying to respond to everything immediately. Or simply ignore it, hoping it will go away. I've tried all three approaches!
Yet because of the believer's duty to exercise stewardship over his time (Eph. 5:16), serve those who make request of us (Mark 10:45), and speak in Christ-like ways (Col. 4:6), exercising stewardship over this now standard means of communication is vital to learn. You can also transport principles over to other forms of communication such as texting or social media.
As administration is an important part of pastoral duties, I interact with staff and students at the seminary over these matters as well. Some of what I am about to share comes from discussions with them.
So here are five practical tips toward better email stewardship.
First, read the following three articles by Tim Challies. Over time, I read these articles by Tim that greatly assisted me as I slowly put his directions into place. They gave me ways to see email for what it is and respond to it appropriately. So before you read this post, you should first read his three below.
The first one is "The Curse of Email" that explains the paradigm shift we need to make regarding the value we place on email.
"8 Email Mistakes You Make" shows the common errors we make, such as checking email all the time or using email as a to-do list.
In "How To Get Things Done: Taming the Email Beast", he offers a great analogy. He makes you think of what it would look like if you treated your mailbox at the end of the driveway like you do your email inbox. This analogy is not only humorous and memorable, but makes the point of the need for stewardship. He goes on to give four directives ("Trash it. Archive it. Reply to it. Move it.") that, if followed faithfully, will lead to an amazing phenomenon rarely witnessed - an empty inbox!
Now here are a few further ideas to help toward that end.
Deal with it directly. Tim encourages checking email just a few times per day to maximize productivity and, when you do, handling it immediately at that point. I just want to emphasize the importance of this practice and his admonitions again.
Why look at an email if you're not going to deal with it at that point in one manner or another? I think many people use email like the news or sports. They peruse through it to see what's going on, from the latest request of a coworker to the ad from the department store. With the news or sports, glancing over it is so much a problem because you can walk away from it. Not so with email. Sooner or later you will have to deal with it. Before you open your inbox, decide you will handle the email at that time.
With that in mind, the follow those admonitions. If the email is useless, trash it but make sure you take the next step below so you will not have to do it again. If it is something to do, transfer it to a to-do list like Wunderlist to take care of at the appropriate time. If it needs a response, write back right away then put the correspondence in an appropriate file for reference. If you cannot respond right then because you need to inquire or reflect further about the contents, then either find a place to put it (Tim encourages something like a "Reply" or "Answer Soon" folder, which should be checked on a regular basis so it also stays relatively empty!).
Sign up for unroll.me. If you get junk emails that your spam filter misses or too many from a business you shop from, you know the headache of trying to unsubscribe or delete each one. If so, go here to download this wonderful tool that some students told me about. Unroll.me will help manage your emails by allowing you to 1) unsubscribe with just a simple click, 2) roll emails you may want to glance at into a daily report, or 3) allow them to continue to come into your inbox. My inbox traffic has decreased significantly since using this tool.
Consider if another tool might help you communicate more efficiently. For instance, in communicating with family most of us would prefer to text in some manner over sending them an email. It's more effective and efficient. In the same way, with all the digital tools at our fingertips, certain environments are better served by another form of communication than email. Churches are learning to use resources such as Signup to have people in the church volunteer to bring meals to people, attend an event, etc. At the seminary, we're experimenting with a communication platform called Flock to help us send quick messages, look at documents together, work on projects, or video conference all in one place. With so many options available, we should learn to ask ourselves, "What is the most effective way to communicate?" and then find the answer. Many times the answer to that question will not be email.
Commit to "no email" hours. Not only should you have certain times a day you check email, but you should also have periods of time when you will not be on email. Examples would include:
Closing your Gmail tab and turning off notifications when working on a project that needs your concentration.
Giving yourself rest on the Sabbath Day by refusing to use email.
Purposing not to use email at night when you are home with your family.
Turning on the Vacation Responder that tells people you won't answer email on certain days you may be gone on holidays or when you are just wanting a break. (To use this feature in Gmail, go to the gear icon on the top right. Click Settings, and you should be on the General Settings tab. At the very bottom, you will see the Vacation Responder. Simply set the dates you want to be free from email and write an automatic response to that effect.)
Master email as a good steward of your Master rather than letting it master you!
Post originally published on Gentle Reformation. Used with permission.
Barry York: Sinner by Nature - Saved by Grace. Husband of Miriam - Grateful for Privilege. Father of Six - Blessed by God. Professor at RPTS - Serve with Thankfulness.
Photo courtesy: ©GettyImages/AaronAmat
Related podcast:
Related video: