Bridging the Gap Between Faith and Work
Os Hillman

In the Workplace

Published

Oct 09, 2008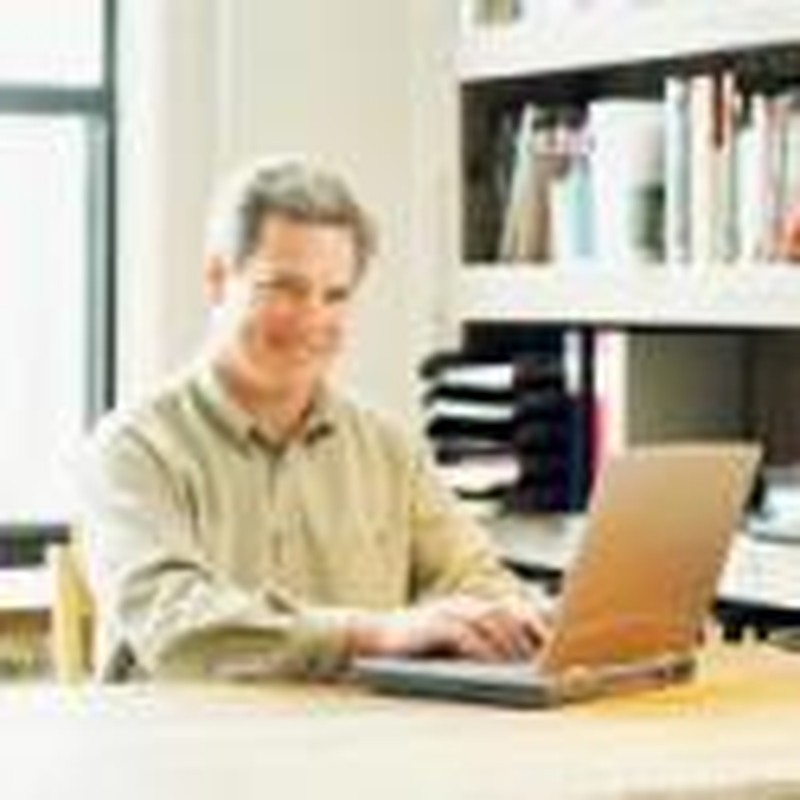 Throughout the church, a view of those in full-time Christian work versus those who work "secular" jobs has created a definite class distinction. There seems to be little evidence of this distinction in the Bible. Yet we often hear testimonies from those who left "regular" jobs to go into the mission field, or some other full-time Christian work.

When I received Christ in 1974, I was a golf professional. God gradually led me away from golf and into business. In 1980 I considered full-time Christian work and attended a short-term Bible school to determine if I wanted to be a pastor. I served briefly as an assistant pastor only to have the position removed. God took me out of that because it was never His intention for me to be a pastor.

It was more implied guilt than a genuine call of God that led me in this direction. I believed I may not have been giving my all to God if I wasn't full time in the work of the Lord. I have learned that work truly is worship to God; work and worship are from the same root Hebrew word, avodah. If you are in a secular job that doesn't violate scripture, your vocation is just as important to God as is a full-time missionary in India. God calls each of us to our vocation. It is in that vocation that He desires to use us for His kingdom.

In their book, Your Work Matters To God, authors Doug Sherman and William Hendricks state the following regarding holy versus unholy vocations. "The architect who designs buildings to the glory of God, who works with integrity, diligence, fairness, and excellence, who treats his wife with the love Christ has for the Church, who raises his children in Godly wisdom and instruction, who urges non-Christian coworkers and associates to heed the gospel message -- in short, who acts as a responsible manager in the various arenas God has entrusted him -- this man will receive eternal praise from God. That is what really matters in eternity. In short, God's interest is not simply that we do holy activities but that we become holy people. Not pious. Not sanctimonious. Not otherworldly. But pure, healthy, Christ-like.

"This whole idea of secular versus religious is a Greek idea. These Greek ideas, clothed in biblical language, have for the most part, been passed down unchallenged to succeeding generations of Christians. As a result, most of us today bring assumptions to the biblical text, assumptions based on a worldview articulated by Plato, Aristotle, Plotinus, and other Greek thinkers. Likewise, if you have been around much Christian teaching, you've undoubtedly been influenced by at least some Greek ideas. Nothing overtly or purely pagan. But I suggest that Christianity in our culture has absorbed from its tradition a number of subtle beliefs that trace back to Greek philosophy. Now I am not 'down' on philosophy. Nor am I 'down' on the Greek philosophers, for they have provided us with many insights into philosophical questions. Nevertheless, reading the Bible through their eyes -- through Greek glasses -- can severely distort the truth of God's Word. We will think that the Bible says things it does not say, and overlook important things it does say. The result will be a distorted view of life. And a distorted view of work. Wearing Greek glasses, one would tend to ignore or disparage everyday work. This is how work looks when viewed through these lenses." 1

The American marketplace has become Baal worship of the 20th century. Too many of us have fallen prey to viewing work simply as a means to acquire, to gain independence, or to build a life of pleasure and ease. Sometimes we even try to insure ourselves against God, as in my case before God brought a reproof into my life to correct my course.
In many cases, Christian-owned businesses look and act no different than secular companies. God sees a very different purpose for business, because work and worship are the same to Him. God gave man work to do even before the fall. God is for business. He enjoys showing Himself in and through those in the marketplace. We are to glorify God in our work and experience Him in the marketplace.

R.G. LeTourneau wrestled with the secular versus full-time Christian work idea. LeTourneau was a successful businessman in the early 1900s who recounts the turning point in his understanding of how God desires to use business for His glory. His pastor one day said to him, "You know, brother LeTourneau, God needs businessmen as well as preachers and missionaries." "Those were the words that guided my life ever since," said LeTourneau. "I repeat them in public at every opportunity because I have discovered that many men have the same mistaken idea I had of what it means to serve the Lord. My idea was if a man was going all out for God, he would have to be a preacher, or evangelist, or a missionary, or what we call a full-time Christian worker. I didn't realize that a layman could serve the Lord as well as a preacher. I left the parsonage in sort of a daze. If God needed businessmen, he could certainly find a lot better material than a dirt-mover with a lot of debts piled up in the garage business. But I said, 'All right, if that is what God wants me to be, I'll try to be His businessman.'" 2

J.C. Penney did the same. His name was synonymous with "department store." He first launched his chain of "The Golden Rule" stores n 1907. His life was paved with much adversity throughout his long business career. In 1910 his first wife died. Three years later he incorporated as the J.C. Penney Company. In 1923 his second wife died giving birth to his son. In 1929 the stock market crashed and he lost $40 million. By 1932, he had to sell out to satisfy creditors. This left Penney virtually broke. Crushed in spirit from his loss and his suddenly failing health, Penney wound up in a Battle Creek, Michigan sanitarium. One morning he heard the distant singing of employees who had gathered to start the day with God: Be not dismayed, whate'er betide, God will take care of you. Penney followed the music to its source and slipped into a back row. He left a short time later a changed man, his health and spirit renewed. Ready at age fifty-six to start the long climb back. By 1951, there was a J.C. Penney store in every state, and for the first time sales surpassed $1 billion a year. The marketplace is where many a person has first found a relationship with God. Penney was known throughout his life for his continued support of Christian charities.

God takes us through the process of life and allows us to develop specific skills and talents for His purposes. The marketplace is where many of us have the greatest opportunity to display these gifts.

When young David went up against Goliath, David was only a small shepherd boy. King Saul offered David his armor to protect him from the big Philistine, but David knew the weight of the armor would be a hindrance to him. Instead, David used the skills he developed as a shepherd to protect his sheep. A slingshot and stones were his weapons. When the time came for David to exercise his faith in God to slay the giant, he used the talents God had trained him to use. The shepherd fields were David's training grounds. There he learned to fight lions and protect his sheep. Now he would protect God's sheep. God gives us the same talents to achieve the things He wants us to achieve. However, not all of us will be heroes. Some of us have been called to use our talents to serve others to benefit the kingdom of God. David's faith was the reason God gave him victory. David declared that he came in the name of the living God and that the whole world would know the God of Israel as a result of the defeat of Goliath by a small shepherd boy. This is why God gave him victory over Goliath -- so the world may know the living God.

That is how God wants to use you and me. So we may proclaim Him wherever we are. And He wants to use the talents and abilities he has allowed us to be trained with for His greater glory in this world. For many of us, these talents were given to provide valuable services to our employers for the glory of God. We can find comfort in the knowledge that there is no higher calling than to be where God calls us. Regardless of whether it is in full-time Christian mission work, or working at the local hardware store.

"And whatever you do, whether in word or deed, do it all in the name of the Lord Jesus, giving thanks to God the Father through him" (Colossians 3:17).

1. Doug Sherman and William Hendricks, Your Work Matters To God (Colorado Springs: NavPress, year), 60. 2. R.G. LeTourneau, Mover of Men and Mountains (Chicago: Moody Press, year), 109-110
Great Ideas for Your Small Group

Great ideas for your small group!
Facing the challenges of small-group leadership is no small feat, so Discipleship Journal has compiled 101 of the best articles on this subject. These concise, field-tested ideas from seasoned practitioners cover a broad range of common issues faced by small-group leaders. You'll discover practical, proven, and innovative ideas to inject new passion into the life or your small group. Learn More