Bring Jesus to Work with You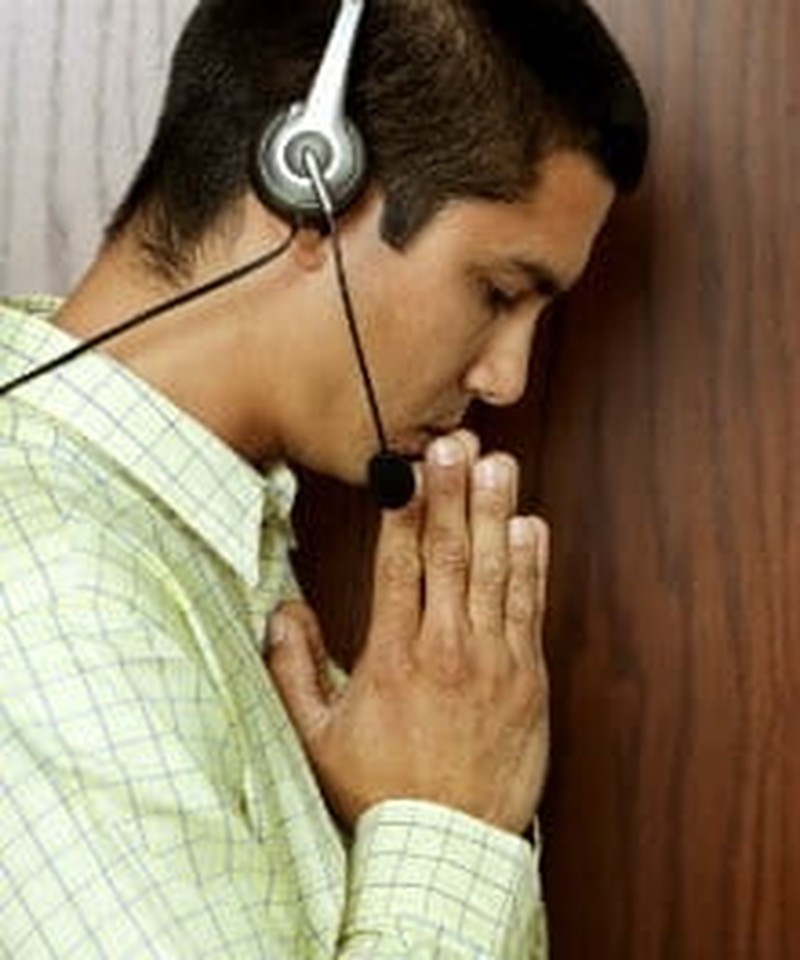 A colleague and I were recently chatting about behavior in the workplace. It was a pretty typical conversation – one that likely takes place in cubicles and around water coolers everywhere when someone has behaved badly.
My coworker said one of the best pieces of advice she ever received was that you should treat everyone like they will one day be your boss. Not a bad idea, indeed. It's certainly practical, and it's a mantra we could all stand to live by in our jobs. The one problem I have with it is that it says that our actions toward another are based solely on how they will ultimately treat us in return.
The Golden Rule, found in Matthew 7:12, says "Do to others whatever you would like them to do to you." In other words, treat others like you want them to treat you now, not when they are a step above you on the organizational chart.
To take it a step further, what if we treat others in the workplace not just how we want to be treated in return, but how God treats them? God doesn't give us what we deserve. He loves us despite who we are and what we are capable of. How different our work environments would be if we extend that kind of radical grace to our coworkers even when they don't deserve it!
But, we are humans. Even if we are committed Christ-followers, consistently acting like him certainly doesn't come easy. But, at least we have a book we can turn to for answers. We can turn to Jesus' words to lead us in how we live our lives and interact with others. We can also look to his actions, when he put into practice the truths found in the Old Testament Scriptures.
There's one passage in the book of Micah that has always stuck out to me. If you love step-by-step guides and things broken down in a simple way, Micah 6:8 is the verse for you. These simple requirements, from God, show us exactly how we should interact with others in the workplace.
"He has showed you, O man, what is good. And what does the Lord require of you but to do justly, and to love kindness and mercy, and to humble yourself and walk humbly with your God?" (Micah 6:8, Amplified Version)
Do justly. Justice is whatever is fair and reasonable. We are instructed to act in a manner that is fair – not fair in our eyes, but fair in God's eyes. Are we always fair to our colleagues? Do we give them the benefit of the doubt?  It's so easy to elevate ourselves in the workplace and step on our colleagues in the process. Jesus taught on the greatest commandments, the second of which being to love your neighbors as yourself. Our colleagues are our neighbors, but we don't always love them like we love ourselves, or at least we don't show it.
Love kindness. It doesn't say just to act kind. It says to "love" kindness. When you love something, you pursue it. Do we pursue opportunities to be kind to our colleagues? In the Amplified, it uses "kindness" and "mercy." Many translations just use the word "mercy" here, which is to say showing compassion or offering forgiveness when it is within your ability to cause harm or punish. Whether it is mercy or kindness, we are urged to pursue it. Try that in your workplace and see how it impacts those around you.
Walk humbly. This might be the hardest one of all in an office setting. We fight so hard to be seen. We desperately want our superiors to note our accomplishments and hard work. Walking humbly seems to conflict with our competitive corporate culture. Jesus' teachings were counter-cultural, too. Set your own motives aside, if it means you can walk closer to God and impact those around you. "God resists the proud, but gives grace to the humble" (1 Peter 5:5). We see a perfect example of Jesus' humility and servant leadership as he stoops to wash his disciples' feet. If you exist to serve others, you'll find that others will offer more respect and service in return.
In Paul's letter to his friend Philemon, he writes:
"I always thank my God when I pray for you, Philemon, because I keep hearing about your faith in the Lord Jesus and your love for all of God's people. And I am praying that you will put into action the generosity that comes from your faith as you understand and experience all the good things we have in Christ. Your love has given me much joy and comfort, my brother, for your kindness has often refreshed the hearts of God's people." (v. 4-7)
At the office, we, too, should refresh the hearts of our coworkers. When something is refreshing, it gives new strength and energy. It's invigorating. The opposite would be draining. Do you refresh or drain?
If the answer is the latter, bring Jesus to work with you tomorrow and let His love be present in how you interact with those around you. Do as he did: do justly, love kindness and walk humbly. You'll find that when you are focused on letting his light shine in how you act at work, there will be less room for darkness.
Brent Rinehart is a public relations practitioner and freelance writer. He blogs about the amazing things parenting teaches us about life, work, faith and more at www.apparentstuff.com. You can also follow him on Twitter.
Publication date: April 15, 2014