Develop an Effective Job Search Plan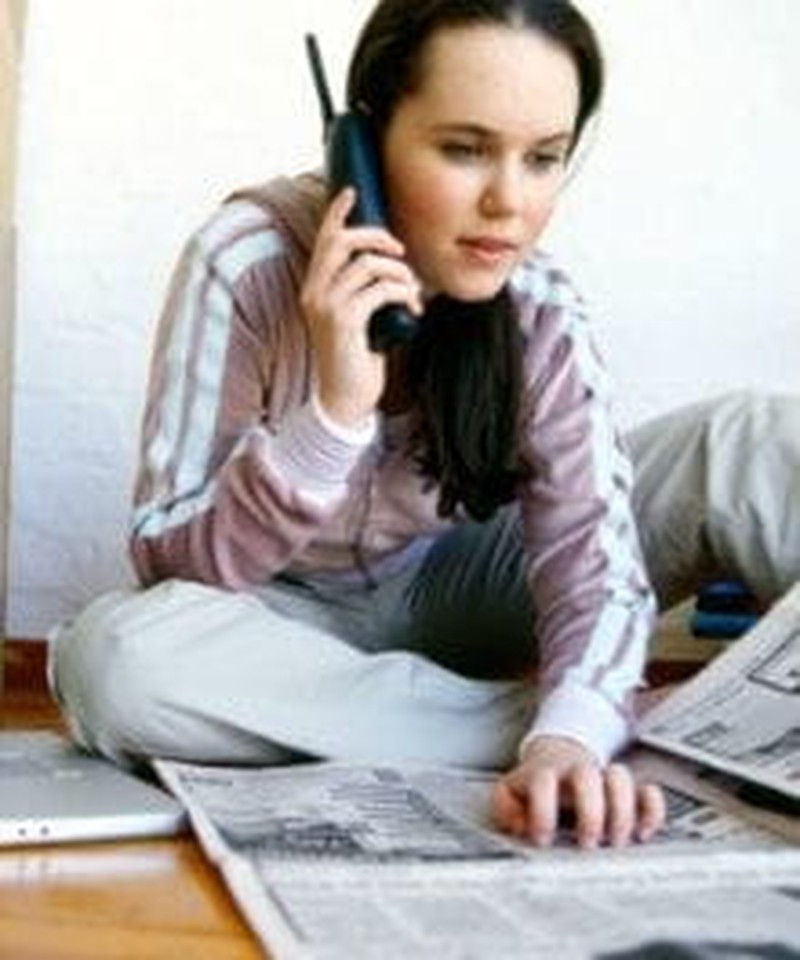 Doing an effective job search campaign can involve making hundreds of contacts with employers and personal contacts. Imagine after several weeks of job search work you suddenly receive a phone call from a human resources director at a nearby company, asking you to give her a call today. You panic, thinking, "When did I apply? What was the position? Which resume did I send? How did I hear about it? Was it a referral from one of my personal contacts?" You realize it is time to get organized!
There are many ways to track key parts of your job search (such as positions applied for, resumes sent, employers you need to contact and upcoming interviews). Microsoft Excel, for example, is a program many people use. One of the best resources, however, is a web-based program called jibberjobber.com. While it is a funny name, it is a very effective program that will even send you email reminders for taking the next step with each employer, recruiter and/or personal contact that you have listed. There is a free version that you can use and also a premium version that has some added features. You can also use the premium version for 14 days for free when you sign up.  
Not Sure What Work You Should Target in Your Job Search? 
As much as 60% of your life will be spent working. Don't waste that time in the wrong job! God has designed you to enjoy and excel in certain types of occupations and work settings. He has gifted you to fulfill particular purposes with your life. It's not too late; in God's economy, nothing is wasted. If you would like professional assistance finding the right career path, schedule your career services consultation today. We are here to help you find out what God is calling you to do with your life!  
Scared of failure? Don't be. 
Have you ever thought about the fact that "failures" are a necessary part of living a great life? Recently, our family saw the movie Lincoln which focuses on Abraham Lincoln's greatest successes: obtaining enough votes to pass the 13th amendment to put an end to slavery, and thus bringing about the end the Civil War.
Prior to those high points in 1864-65, however, Lincoln had endured a significant number of setbacks, personal losses, struggles, disappointments and "failures." Here's a brief chronology:
Lost his job, 1832
Defeated for the legislature, 1832
Failed in business, 1833
Elected to legislature, 1834
Sweetheart (Ann Rutledge) died, 1835
Had nervous breakdown, 1836
Defeated for Speaker, 1838
Defeated for nomination for Congress, 1843
Elected to Congress, 1846
Lost re-nomination, 1848
Rejected for Land Officer, 1849
Defeated for the Senate, 1854
Defeated for nomination for Vice-President, 1856
Again defeated for the Senate, 1858
Two years later, in 1860, Abraham Lincoln was elected President. He went on to lead our country through its greatest crisis: the American Civil War. He was able to preserve the Union while ending slavery, and charted a course for rebuilding the war-torn country.  He didn't let any one of his failures stop him from fulfilling his calling.  In fact, it may well have been because of his failures that he was able to lead our country at such a difficult time.
What about you?  Have you let any of your fears or "failures" stop you from living your calling?  Our God is greater than any of our failures and can be counted on to cause "all things to work together for good to those who love God, to those who are called according to His purpose" (Rom 8:28 NASB).
Kevin Brennfleck and Kay Marie Brennfleck, National Certified Career Counselors, are the authors of Live Your Calling: A Practical Guide to Finding and Fulfilling Your Mission in Life. Their websites, www.ChristianCareerCenter.com, www.churchjobsonline.com and www.christianjobfair.com feature hundreds of job listings from churches, ministries, and Christian employers; a resume bank; and many other career/job search resources and articles. They also offer career coaching and testing to help you discover work that fits your God-given design, as well as assistance with writing a powerful resume, interviewing effectively, finding job openings, and other aspects of a successful job search. You can learn more about their personalized career coaching by visiting their website and scheduling a free career services consultation.
© Article copyright by Kevin and Kay Marie Brennfleck, www.ChristianCareerCenter.com. All rights reserved. The above information is intended for personal use only. No commercial use of this information is authorized without written permission.  
Publication date: August 29, 2013