Hardship or Opportunity?
Dan Miller

48days.com

2008

22 May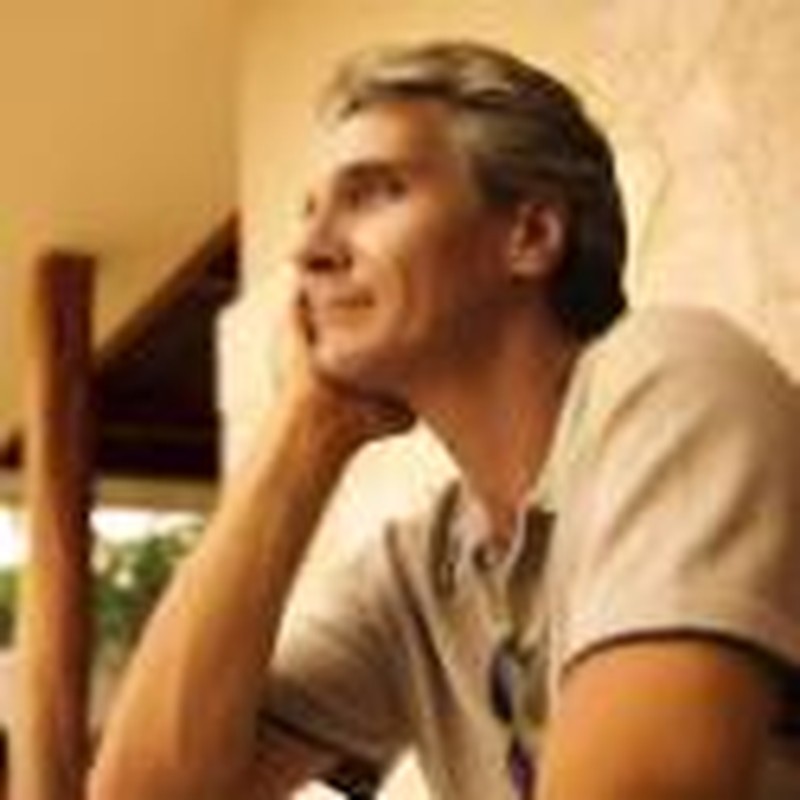 Lornah Kiplagat learned to run because she did not want to be late for school. Each morning, this little Kenyan girl would help her father milk the family cows as soon as there was enough light from the rising sun. Then she would run the 14 miles from her home to school – where she was an eager student, knowing education was her best option for a better future. At the time she did not realize that her running was laying the foundation for her world-class status as a long-distance runner. She ran because she was poor – but in the process she developed the discipline and stamina to rise above all competition in running.
Could it be that there is an opportunity in something you consider a hardship right now? Most inventions, great books, and leadership skills emerge from those tough times in our lives when we needed a solution or the fortitude to just survive. As I look back on my own early farming days – yes, those days of just looking forward to leaving the farm – I now realize the value of having significant carpentry, plumbing, electrical and mechanical skills. Those insights have saved me thousands of dollars over the years and also opened my eyes to innovative solutions in business. My writing draws from the challenges I've faced myself in career and business.
Is the "running" in your own life just a means to an end or is it teaching you and preparing you for something great? Maybe that long commute is giving you time to learn a new language or better parenting skills. Maybe the broken machinery at work is providing you the opportunity for the next great invention. Perhaps your constant struggle with fatigue is positioning you to discover a nutritional breakthrough.
Lornah, that little Kenyan girl is now 33 years old. She holds four world records. She has also established an academic foundation for other little girls in Kenya. They are trained in athletics but also in academics and personal development. Lornah is committed to putting an end to the enduring tradition of female subservience in Kenya and recognizes that her running has given her the opportunity to be that force for change.
Cure for the Common Cubicle

So many of you are contacting us with the ideas you are developing into your own businesses. I am amazed as I hear about reading aloud to create audio books, inventing a "massage thumb," baking pies to the tune of $1.2 million annually, selling cars on eBay, helping ladies connect around quilting, and driving the Amish for a per mile charge.

I know nearly everyone has an idea that could be turned into a real business – with real income. Nearly 9 out of 10 people say they would like to work for themselves at some point. Even 70% of high school students now say they will be working for themselves. This is not some angry response to corporate America – but simply a return to the wholesome and healthy kind of businesses that formed the beginning of our great country.

Next Thursday evening, May 29th, I am inviting you to join me for a 70-minute teleseminar on generating your own income ("Cure for the Common Cubicle"). We'll be looking at what is required in the first 90-days to jump-start your business. And I'll be introducing you to the growing group of excited people who have already joined our 212ºConnection.

You'll get a worksheet – a business plan -- to follow along and shape your ideas or get help in finding an idea that fits you. There is a $1.00 registration fee – just to make sure you're serious about taking a spot on the teleseminar. We're set up for 2000 of you to listen and submit questions right on your computer, so you won't even have the cost of a phone call (though we do have room for 200 on actual phone lines). You'll get the access number and the opportunity to submit your question -- just click on the link below.
Join us – Cure for the Common Cubicle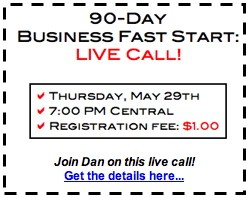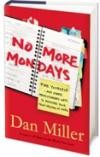 ---
Dan Miller
is President of The Business Source, founder of "48 Days" and author of
48 Days To The Work You Love,
48 Days To Creative Income
and
the recently released
No More Mondays.
He is the growing authority for creating effective life plans that are achieved by integrating natural gifts, unique personality traits and one's own values and passions. His unique clarification of how God gifts us will introduce you to a new sense of freedom and fulfillment of your life's calling. For more information, visit
http://www.48days.com/
.