How Surrender Leads to Empowered Leadership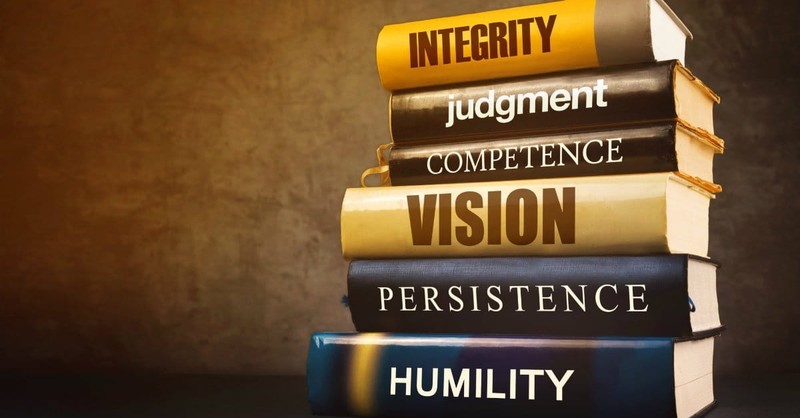 The cold Montana morning gave way to a ten-degree high as my two daughters and I entered the Running Dog Ranch. Our one-hour adventure through the wilderness was executed effortlessly by a pack of nine dogs pulling a sled.
Two thirty-five pound sisters named Strings and Harp were our lead sled dogs. They worked in tandem to lead the pack. As the sleds were prepared for our adventure, the excitement loomed in the cold air as one by one the dogs were specifically selected to play an integral role in our day's journey. 
Scott, our sled master, guided the pack masterfully as he knew each dog's strength and giftedness. With a simple word he commanded the dogs to turn, slow down, speed up or stop. Strings and Harp worked in perfect unison as they gracefully led the team, never straying from the path.
As the experiences of this day continued to unfold I began to understand with greater clarity the greatest attribute of a leader is — surrender. Unfortunately, many people perceive surrender as an act of weakness rather than an act of strength. However, hang with me for a minute as we explore why the greatest attribute of a leader is — surrender.  My day's sledding adventure reminded me that surrender is the key to empowering others as a leader. There are three steps to ultimate surrender one must take as an empowering leader: 
1. Empowering Leaders choose to surrender their ego. Talented individuals will rely upon their unique gifts to reach success or accomplish their goal. In fact, the mindset of many leaders is that their way is the only, best or right way to do everything. This false belief leads to the alienation of others. Until these individuals learn; wisdom comes through listening to the views, knowledge and experience of others and they choose to seek Godly discretion in making the right decisions, they will never reach their fullest potential as a leader.
2. Empowering Leaders recognize they are stronger when working as a team (Together Everyone Achieves More) rather than trying to go the distance alone. Individuals with a natural-born gift for leadership often falsely believe greatest results are achieved by working on their own than are achieved by utilizing the strength and unique talents each member of their team brings to the table.
Paul speaks eloquently about gifts "The body is a unit, though it is made up of many parts; and though all its parts are many, they form one body. So that there should be no division in the body, but that its parts should have equal concern for each other. If one part suffers, every part suffers with it; if one part is honored, every part rejoices with it." (Romans 12:12; 25-26.) Paul clearly states we are stronger as a team in all areas of our life.
3. Empowering Leaders understand the value and call of surrendering to their Master. This is often the most difficult yet it is the wisest decision empowering leaders make. Maybe you see yourself as the owner of your universe and others often hear you say, "The buck stops here, with me."  The truth is, none of us "own" our own way. We were all created by God, and he loved you deeply enough, before you were even humanly known, to surrender his life for the purpose of saving yours.
Why is the decision to surrender to an ultimate Master the hardest of all? It is the most difficult because it requires a leader to lay aside their fear and trust their life into the hands of someone greater.  Whatever your fears may be, (failure, disappointing others, not living up to expectations or wounds from your past) know, God is not a God of fear but of hope. "May the God of hope fill you with all joy and peace as you trust in him, so that you might overflow with hope by the power of the Holy Spirit." (Romans 15:13)
The afternoon in Montana spent sledding with my girls reminded me of the importance of surrender. Our two brilliant leaders by the name of Strings and Harp modeled perfectly how to surrender as a leader. The leadership of these highly-trained sled dogs appeared effortless as they led the team by surrendering to the direction of the sled master. As I observed them relying on the strength of the pack and listening intently to the soft voice of the master as he guided them along the trail, I was reminded of the magnitude of the gift my Master gave to me through his ultimate surrender. He is the greatest model of an empowering leader this world will ever know.
Empowering leaders lead from a position of surrender. Your greatest impact in the lives of others comes through the strength, wisdom, and direction of your guiding force. It all begins with surrender.
May the transforming empowerment of surrender guide you as you lead in your home, church, community and nation as you are guided on your daily journey by the ultimate Master — God.
Guy Hatcher: The Legacy Guy® – passionately coaches individuals and families in how to live a life filled with purpose while building a strong legacy that will deeply influence present and future generations. Follow him on Facebook: @Guy Hatcher, Instagram: @Guy Hatcher, Twitter @guyhatcher or contact him at www.guyhatcher.com.
Publication date: January 26, 2016