How to Build Hope for Those in Need
Dan Wallrath

Operation Finally Home

Published

Dec 20, 2017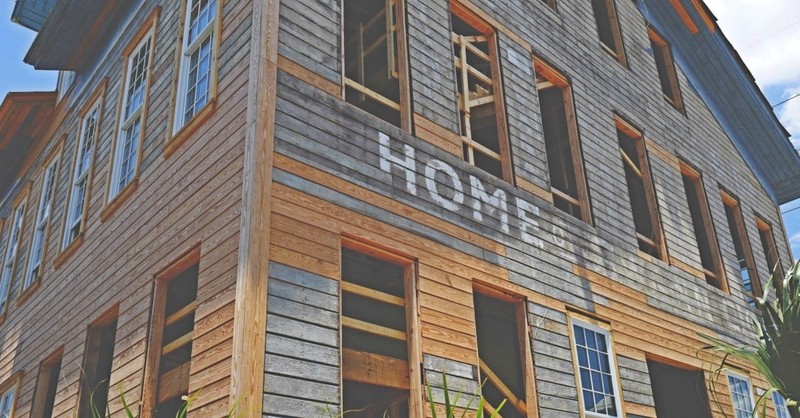 Interrupting the busy rhythms most of us tend to carry throughout the year, the holiday season tends to shift our focus a little, even if momentarily, to weightier subjects—love and family, togetherness and tradition, nourishment and celebration, hearth and home. That last topic—home—has been captivating my attention for quite some time now … what is home, exactly? And why does it matter? While thoughts of home may look quite different from person to person, the idea of what it stands for, even if it's not the home we had, or have, but what we dream of, is similar.
Home is a refuge.
Home represents your place in the world, a safe place to fall back on.
Home is a blanket of alrightness on a cold night. It is the site of recentering, of reconnection, of refilling empty cups, both literally and figuratively.
Home is an integral part of the American dream, a beacon of hope tied to the hard work that drives success, or survival.
Home. What a magnificent idea. What a meaningful place.
As a custom homebuilder for my entire adult life, I've had a front-row seat in observing what happens when a person sets foot in a new house. There is pride, a sense of accomplishment, and an all-consuming joy that comes from working hard to own a place of one's own.
But after building hundreds of houses over the years and witnessing the happiness of home ownership, in 2005 something happened to shift my perspective of the industry and craft I'd known for so long. That was the year I was introduced to U.S. Marine Lance Cpl. Steven Schulz Stephen Shultz and an internal, spiritual "calling" I never saw coming.
Steven was a twenty-year-old Marine who had been severely injured when his Humvee had run over a roadside bomb while serving in Iraq. His parents, who had limited financial resources, were seeking help in remodeling their house to accommodate his needs. I was shown a photo of Steven taken prior to his injury. He was a strapping young man full of vitality and strength, standing arms folded across his chest in something of a hero's pose. This young man served his country, and was returning to his parents' home, trading a rucksack for a wheelchair and in need of constant care. Steven's father asked for my help. And even though I was not a remodeler and had no plan, my heart called me to say yes. I knew that somehow, someway I had to help this young man and his family.
And with the donation of time, labor, and resources from a group of building industry friends, subcontractors, and suppliers, we did just that.  But as proud as I was of this accomplishment, I could not push aside the thought that this was just one family of thousands in this country who returned from war broken and in need. I found myself unable to concentrate on anything else. I'm not a psychologist and thus could not help a soldier suffering from Post-Traumatic Stress Disorder, (PTSD). I am not a doctor and thus could not mend bullet wounds and fit severed limbs for prosthetics. But I am a builder. And thus I could build a home for these veterans who sacrificed for service to their country and my own. I found another veteran in need and assembled a team to build him a home.
From there, things snowballed. Another veteran in need surfaced, and then another. Eventually, a handful of business partners and I established Operation FINALLY HOME, an organization with a mission to provide mortgage-free, custom-built homes for wounded, ill, and injured veterans and widows of the fallen.
In the last decade alone, thousands of men and women have transitioned out of the military. Many have been wounded in action, which includes visible, invisible, physical, mental, and emotional injuries and issues. Some never return at all, making the ultimate sacrifice for this country, leaving behind families to move forward without them. Most of those returning with injuries reenter civilian life with a wide range of lifestyle changes and needs. The transition from service to home creates a whole new set of sometimes overwhelming challenges for our veterans, often leading to a sense of hopelessness, so much so that twenty-two of our veterans take their lives each day.
It's daunting to consider what you could give to a veteran in the aftermath of the scars only war can render. We can't begin to imagine all the things the men and women returning from service have seen, experienced, and are faced with when coming home, which is so wrongly assumed as the easy part of their service.
Operation FINALLY HOME has become my way of expressing gratitude to these veterans and their families. At some level, I like to think our investment of time, energy, money, and heart as a tiny repayment for the sacrifices these brave men and women had made to protect us all. For me, each home we build is a tangible monument honoring those whose lives had been laid on the line. If we can take the financial burden of shelter off their shoulders with the gift of a home, they have a place to focus on physical, emotional, and spiritual healing and begin anew.
From the recipient with a severe traumatic brain injury saddled with worry about providing for his family because of his inability to work, to the widow who needed a roof over the heads of her children, the triple amputee who dreamed of living independently at home, and the veteran with severe PTSD who is now enrolled in college with a full scholarship, Operation FINALLY HOME is blessed with story after story of how the lives of these veterans and their families have been changed by a home.
My journey the last decade has been unpredictable, adventurous, risky, and sometimes downright insane. But I would not trade one moment of this adventure in faith as it has satisfied my search for significance in ways I never could have orchestrated on my own. By stepping out into the unknown and saying yes to God's invitation for me to serve others, I have been surrounded with heroes who teach me daily what real living is all about.
This season, take a moment to thank the brave men and women who serve the United States of America by including them in the prayers around the table in your own home, for it is their service that protects our way of life and the freedoms we often take for granted. Then, find a moment of quiet and listen: What is your own heart calling you to?
The world is full of need. My favorite passage of Scripture is Matthew 22:37-39, which says, "You shall love the LORD your God with all your heart, with all your soul, and with all your mind. This is the first and greatest commandment," followed by, "You shall love your neighbor as yourself." The text is simple yet challenging in its plea for us to take the love we've been given and direct it toward a world in need.
I hope you'll purposefully pause to hear God's calling for you and then decide to step out in faith to offer your own talents, gifts, resources, and passions to make a difference in the lives of others. I hope that in your own way and in God's own timing, you'll be able to wrap a blanket of alrightness around a few sets of chilled shoulders, providing a little refuge from life's swirling winds and storms. This holiday season, you might just be the person God uses to bring someone back to center, to refill his or her empty cup.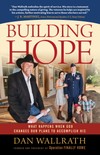 Dan Wallrath is the founder of Operation FINALLY HOME and the author of Building Hope: What Happens When God Changes Our Plans to Accomplish His Own.
Image courtesy: Unsplash.com
Original publication date: November 15, 2016