How to Explore Careers after Graduation
Jeffrey Ober

www.Ober.org

2014

29 May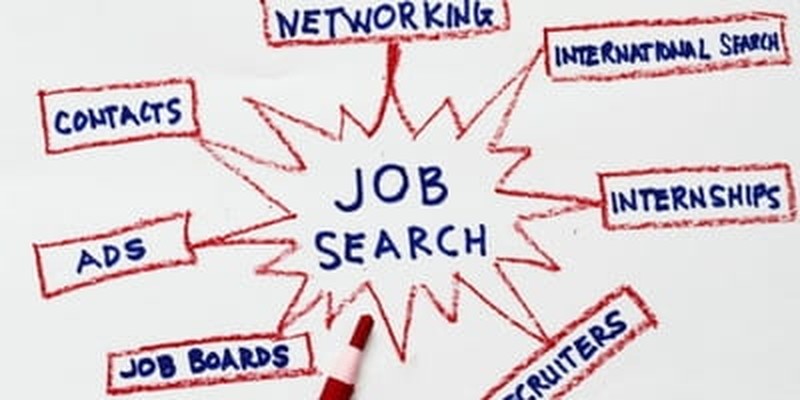 Many high school students simply do not know what to say when they are asked, "What are you going to do after you graduate high school?" And while the answer to that question will certainly affect the student for many years, students should remember that it is not a decision that cannot be changed later. High schoolers should learn all they can about different careers via online research, identify areas that interest them, and then find out what it takes to get started in the careers that interest them most.
Discovering Careers
There are numerous ways to find out about potential careers. There is certainly a vast store of knowledge available online, but at the same time, don't neglect talking to people. A lot can be learned about different career fields simply by asking people who work in different areas to tell you about what they do for a living. For example, if you happen to meet someone who looks like he is having fun doing his job, ask him to tell you about his job—what led him to this type of work, what preparation was involved, what he likes about it, what challenges he faces with the job, etc. Most people will be happy to speak to interested students, especially about their own work.
Career Surveys
When you are just getting started trying to find a career, you might be lost as to where to start. What should you do? What type of field should you try? The best place to start is to look at careers related to things that you enjoy doing. However, that doesn't always lead to obvious careers.
Another good way to get started is with career surveys. Most high school guidance counselors will have access to career surveys to help guide students, but the Internet can also help here, providing access to hundreds of different surveys, often for free.
Be careful when searching for and using online career surveys. Plenty of surveys and sites are designed to sell you their products and services. To find less biased surveys, look for sites that are related to college or government agencies. Some sites, such as this one, help you search out college majors that match your interests. Other sites such as Career One Stop can help you assess your skills and interests and then point out different careers that are related to specific things that you like and enjoy.
The CareerOneStop site is sponsored by the U.S. Department of Labor and can help you search and research different career options, including salaries and trends for future employment in each field. To get started, from the main page select the "Explore Careers" option in the upper left corner. That will load a page that has a link for "Find Assessments" in the center of the page. The next page that loads will have a list of four different ways you can research which careers might be a good fit for you, including a skills profiler, ability profiler, interest profiler, and work importance locator. Thoroughly examine each of these sections, and you will find various careers to explore.
Occupational Outlook Website
Once you have found a career to explore, there are a good number of resources that are also available online to help you identify the career in detail. One of the best sites for clear career exploration is the Occupational Outlook Handbook site hosted by the U.S. Department of Labor. This site is an expansion of the Occupational Outlook Handbook that has been published by the U.S. Department of Labor since 1949. The handbook was first designed to help returning World War II veterans find employment. Today the handbook has been updated and expanded and includes information about pay, education, training, and the outlook for nearly every type of career in the United States.
To explore a specific career, navigate to the handbook website. On the left side of the screen, you will see a list of occupation groups. If, for example, you want to learn more about a career in fashion design, select the "Arts and Design" occupation group from the menu. That will open a web page with a number of different careers within that category. The page will highlight fashion design and give a brief summary of the career, including median pay.
Clicking on the link for the selected career ("Fashion Design") will take you to a page with details about that specific career. Across the top of the career page there are a number of tabs:
Summary: This page includes detailed information about the career. It also has a bit of information about each of the other tabs (and links to those tabs).
What They Do: This page will include specific details about the job. It will usually list different options that are available within the career field.
Work Environment: This page will tell you what it is like to work in the career field and who employs people in this field.
How to Become One: Here you can read details about the education and training that are typically required to get started in this career.
Pay: This page will give you a general idea of how much money you can expect to earn if you decide that this career is right for you.
Job Outlook: Here you can read about how the specific career is expected to expand or contract over the next decade, giving you an idea about whether or not there will be a lot of jobs in this field after you graduate.
Similar Occupations: In case you think the career you selected is not quite the right fit, this page will list a number of other occupations that are similar to the selected career, giving you additional options to explore.
Contacts for More Info: This page can list organizations that are related to the career you have selected. Often you can contact these organizations to learn even more about the career and possibly speak to people employed in the career.
When researching a career, take your time and learn as much as you can about a career before making a selection. Make use of the online resources as a starting point, but be sure to talk to people, if you can, to learn even more about your selected career. Finding the answer to "What are you going to do after high school?" can be interesting and can be a lot of fun.
Management
Legal
Computer and Mathematical Science
Architecture and Engineering
Healthcare Practitioner and Technicians
Business and Financial Operations
Life, Physical, and Social Science
Arts, Design, Entertainment, Sports, and Media
Education, Training, and Library
1. Biomedical Engineering
2. Network Systems & Data Communications Analysts
3. Home Health Aides
4. Personal and Home Care Aides
5. Financial Examiners
6. Medical Scientists
7. Physician Assistant
8. Skin Care Specialists
9. Biochemists and Biophysicists
10. Athletic Trainers
11. Physical Therapist Aides
12. Dental Hygienists
13. Veterinary Technologists and Technicians
14. Dental Assistants
15. Computer Software Engineers, Applications
16. Medical Assistants
17. Physical Therapist Assistants
18. Veterinarians
19. Self-Enrichment Education Teachers
20. Compliance Officers
21. Occupational Therapist Aides
22. Environmental Engineers
23. Pharmacy Technicians
24. Computer Software Engineers, Systems Software
25. Survey Researchers
Jeffrey Ober is a full-time freelance writer and professional sports photographer. He and his wife Rikki live in remote Juneau, Alaska, where they homeschool their two children. He has more than twenty years of experience working with and programming computers. Read more about Jeffrey at his personal website: www.ober.org.
Copyright 2014, used with permission. All rights reserved by author. Originally appeared in the Annual Print 2014 issue of The Old Schoolhouse® Magazine, the family education magazine. Read the magazine free at www.TOSMagazine.com or read it on the go and download the free apps at www.TOSApps.com to read the magazine on your mobile devices.
Publication date: May 29, 2014