Labor for Christ in the Workplace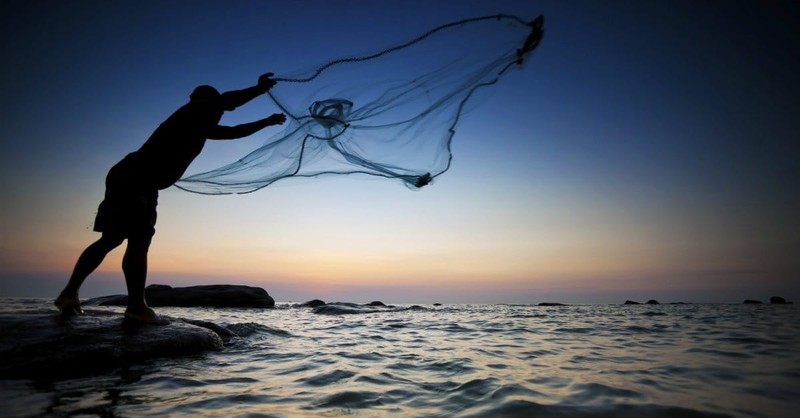 The majority of Christians are not paid to do ministry—they're just average folks with "normal" jobs. They are accountants, construction workers, nurses, cashiers, teachers, custodians, lawyers, and every other kind of esteemed or humble profession. These believers don't spend their days studying the Bible or performing explicitly spiritual tasks—they punch numbers, dig holes, administer IV fluids, teach long division, mop bathrooms, and try cases. However, does the "unspiritual" nature of the average Christian's job duties mean his or her work is not—or cannot be—Kingdom work? Absolutely not!
So many of us, though, have a compartmentalized perspective of our lives in which our spiritual work and earthly work don't mingle. We seek the Lord in the wee hours of the morning and disciple our families in the evenings, but our time between clocking-in and clocking-out is spent just trying to earn a dollar. We see our work as a purely secular means to meet one earthly end: payin' bills. But what if, from God's perspective, our jobs aren't merely a means to make a buck? What if he has sovereignly guided us into specific vocations within specific companies in order to make much of Christ through us in those spaces? What if our careers aren't supposed to be mainly about us and our worldly needs, but about God's glory and his mission to save those who are far from him?
Before transitioning into full-time writing in 2015, I worked in health and fitness. I zealously entered the industry as a personal trainer in 2008. I loved working out and was good with people, which made me pretty successful pretty quickly. But over time, my passion for personal training fizzled out, so I switched over to the business side of the industry and began to manage. I enjoyed running health clubs at first, but once again, over time, my interest waned. I was no longer fulfilled in any area of that industry—but I couldn't just quit! Lacking a college education sorta kinda limits your options. So I trudged onward in the only field in which I had any experience, praying that the Lord would lead me into a different vocation.
But God didn't answer that prayer—not for some time, anyway. Instead, he led me into a different perspective of my current vocation.
As I grew to understand that God laid claim on my entire life and desired to redeem every area for his glory and purposes, everything—including my job—began to take on a different light. I realized that performing my job duties well was actually an act of worship (Colossians 3:23, Ephesians 6:7). Being mindful of God as I worked with integrity brought glory to God, and realizing this gave the day-to-day tasks of running a gym new meaning for me. But what was even more transformative was realizing God had put me in that position mainly for the purpose of mission. He placed me smack dab in the middle of a multitude of unbelievers whom I was to talk with and befriend (per my employer's wishes!). As general manager of the club, it was my primary responsibility to cultivate a sense of community where everyone felt welcomed and accepted. I was to spend the majority of my time getting to know the members, initiating friendships, and connecting members with other members.
My eyes were finally opened to the most amazing thing I had been blind to for years: my job was a breeding ground for relational evangelism!
I can't fully express in a mere blog post the explosive levels of joy I experienced as I began to live on mission for Jesus in my workplace. I didn't wear Christian T-shirts or hand out gospel tracts (I would have been fired!)—I just intentionally pursued meaningful friendships with the people who were around me. And in the context of those relationships, I was able to love people with Christ's love and share the gospel with them. Within months of utilizing my vocational position for God's purposes, I was having multiple one-on-one Bible studies with gym members, co-workers, and even my boss's rebellious teenage son. I witnessed the Holy Spirit move mightily in people's lives, drawing them to God, awakening faith, and creating in their hearts a love for Jesus.
Over the next two years, I gave my life (and vocation) over to the mission of God and found more happiness and purpose than I have ever experienced. I no longer saw my job as a burden I had to endure, but a blessing through which I was able to serve God and see him move powerfully. In 2015, I transitioned into a full time writing career that gives me the opportunity to communicate the gospel to hundreds of thousands of people every year. I am so thankful for this vocation. It is literally my dream job, and I love how I am able to serve the purposes of the Lord within it. But if all this writing stuff fell apart and I had to go find a job at a gym—or at a Starbucks, Walgreens, or Subway—I would do so with joy, knowing that I can serve God wherever he leads me.
You guys, our day jobs don't have to be burdens we simply endure. They can be enormous blessings through which we glorify God and live on mission for his gospel. Whether we will or not—well, that's up to us.
This article was originally published on moorematt.org. Used with permission.
Matt Moore is a Christian writer living in New Orleans, Louisiana, where he moved in 2012 to help plant NOLA Baptist Church. Matt spends his days drinking way too much coffee and writing about a wide variety of topics at www.moorematt.org. You can find him on Facebook or follow him on Twitter.
Publication date: June 14, 2016