Leaders: Stretch Your Team Just Far Enough
Whitney Hopler

Crosswalk.com Contributing Writer

2009

14 Sep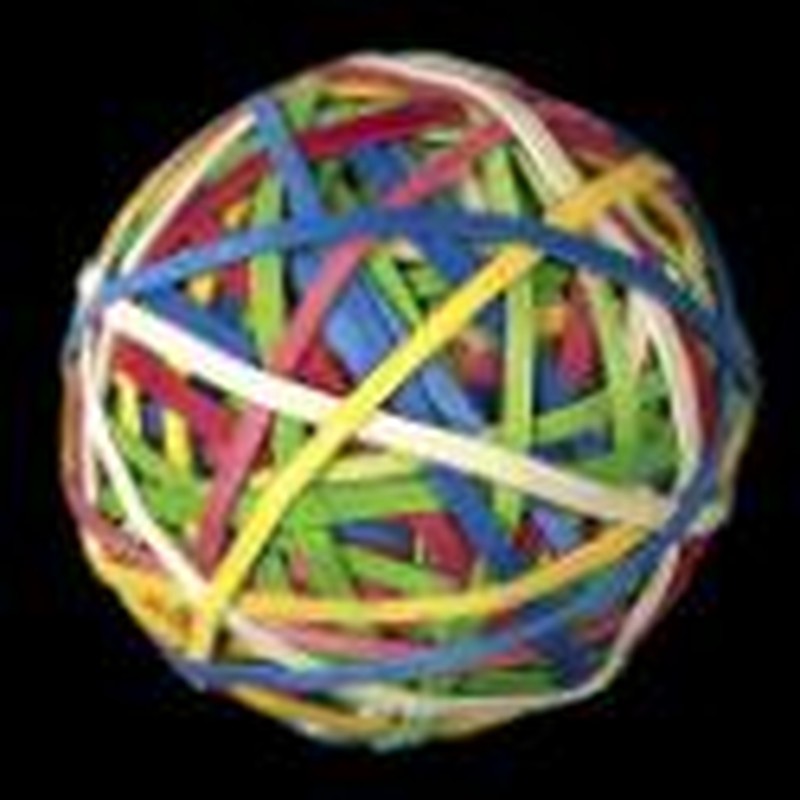 Editor's Note: The following is a report on the practical applications of Nancy Ortberg's new book, Unleashing the Power of Rubber Bands: Lessons in Non-Linear Leadership, (Tyndale House Publishers, 2008).
If you stretch the team of people you lead too far, they'll snap. But if you don't stretch them enough, they'll never realize their full potential. Leading wisely means knowing how just far to stretch your team in the various situations you face together.
Here's how you can learn how to stretch your team just far enough to help all of you succeed:
Offer people hope. Recognize that the core of leadership is offering people hope that they can help you change things that need to be changed and create what they can't imagine right now. Let your team members that their work matters in significant ways, and that you believe they can fulfill their potential both individually and together.
Discover your team's vision and communicate it well. Ask God to show your team what specific vision He wants you to work toward. Seek to understand why that's important, and how best to do it. Constantly assess whether or not you and your team's efforts are helping you all move closer to the vision. If not, make whatever changes you need to make. Set a good example with your own work by staying focused on the vision, and empower the others on your team to become stellar examples as well.
Create an environment where creativity and new ideas can flourish. Honestly assess your team's current reality. What's working, what's not, and why? Which programs are no longer effective? Which people feel marginalized, used, or overlooked? Are you making good progress toward your common goals, or are you stuck? Do you have any obstacles to overcome, and if so, what are they? Once you've owned your team's failures as well as their successes, don't hesitate to use that information to make whatever changes you need to make to become more effective.
Give people the freedom they need to follow your example in their own way. After you teach people leadership lessons and train them to do the work they need to do, don't expect them to become clones of you. Instead, of trying to mold them into your own likeness, encourage them to take what they've learned from you and go about their work in their own way. Respect their unique style. Ask them what they think of various situations you encounter. Allow for mistakes and different ways of approaching issues.
Value everyone's contributions to your team. Recognize that while each person on your team is different, together you can achieve something great if you appreciate everyone's unique contribution and use it well. Get to know each team member's name and individual story. Learn how to call the best service out of each person on your team. Notice the great work that each team member does, and praise and thank them each for it. Avoid comparing different people's contributions; seek to value each person's efforts equally.
Determine whether something is a problem to be solved or a tension to be managed. Ask God to give you the wisdom you need to discern which issues need clarity and closure, and which issues will be ongoing tensions for your team. Work to find equilibrium when dealing with opposing forces, so one side doesn't dominate the other. Do your best to cull out the best and winnow out the worst in the situations you encounter. Be willing to take an honest look at your own motivations and have difficult conversations with others. Make decisions boldly when you need to decide, and release yourself from the pressure of having to make decisions about issues that need to be managed instead.
Handle defining moments well. After your team experiences a defining moment – a time of vivid commitment when direction is clarified – resolve to follow through to make the changes you sense you should make as a result. Try to leverage defining moments for momentum, inspiring your team members to give their best to keep moving your team to new levels. Regularly to check to make sure that your team's daily responsibilities actually help you all move closer to your vision. Keep asking yourselves how your activities will result in accomplishing the goals you've set for your team.
Make sure the right people are in the right positions. When organizations allow workers – whether paid or volunteer – to stay in positions for which they're poorly suited, everyone suffers. If you take action to make sure each of your team members is a good fit for your team, you'll earn trust. Set up a recruiting or hiring system that helps you match the right people to the right positions. Make sure they have the character and competency needed to successfully perform their jobs. Don't hesitate to talk with team members already in their jobs who aren't performing well, and set deadlines to resolve problems. Work toward the goal of having a team where each member is engaged in, passionate about, and gifted for what he or she does.
Develop leadership skills among the people on your team. Help the people you lead emerge from their relationships with you stronger in both their relationships with God and in the way they use their talents. Provide the kinds of conversations, training, and opportunities they need to grow in their ability to lead. Reward their efforts and in creative and effective ways, and celebrate their accomplishments with them.
Become self-aware. Let your leadership efforts show you what you're really made of as a person. Get to know your own motives. Seek to lead out of your strengths and depend on God's help to overcome your weaknesses. Connect with God in prayer throughout each day, asking Him to guide and change you. Let God's goodness help you break free of fear and carry the burden of leadership without being weighed down. Acknowledge the reality of your sin and make a habit of confessing it and embracing God's forgiveness and grace to grow. Be honest about your brokenness and pursue the healing you need from God so you can become the best leader you can be.
Share your vision. Invite everyone on your team to talk about your team's vision, debate it, and make decisions about it. Create a climate on your team that supports and encourages growth. Rally together during crisis times to keep your vision in mind as you make decisions. Constantly remind each other of your shared values and goals.
Be curious. Always be trying to expand your understanding of various subjects to become a more effective leader. Seek to learn something new every day. Ask thoughtful questions. Listen well. Do whatever you can to release the people on your team from anxiety so they'll be free to use their energy to learn and be creative.
Shake things up. Don't be afraid to make whatever large-scale changes you need to make to enhance the success of your team and organization. Get people's attention and inspire them to move beyond apathy or complacency into a dynamic way of participating and contributing.
Manage changes well. When making changes, keep in mind how the past has led you to today, and learn from that and honor it. Diagnose your current reality and decide carefully how your team should direct its attention. Expect resistance, questions, and hesitance after announcing changes. Be patient, giving people the time they need to adjust to the changes and figure out what their roles will be when the changes are initiated. Learn from your past mistakes to help you make changes more effectively in the future.
Expect conflict, and use it well. Conflict is a normal, healthy way for teams to clear the air and make decisions. Don't avoid conflict. Instead, work through it with the goal of solving problems and emerging stronger as a team than you'd been before.
Invest in others. Give to other people what you've received yourself – help to develop better leadership skills. As you work with emerging leaders on your team and elsewhere in your organization, give them opportunities to serve, challenges to overcome, and a warm and trusting relationship with you. Help people do what they do best, with people they like.
Remember that leadership matters. Although leadership is often hard, keep in mind that your efforts are truly significant in God's eyes, and trust Him to take your work and use it to accomplish great purposes.
Adapted from Unleashing the Power of Rubber Bands: Lessons in Non-Linear Leadership, copyright 2008 by Nancy Ortberg. Published by Tyndale House Publishers, Inc., Carol Stream, Ill., www.tyndale.com.
Nancy Ortberg is the co-founder of TeamWorx2, a business and leadership consulting firm based out of California that provides leadership coaching and consulting to such organizations as Kaiser Permanente, The Salvation Army, Mass Mutual, Fuller Theological Seminary, Sterling Foods, and Pepperdine University. A consultant for Patrick Lencioni (The Five Dysfunctions of a Team), Nancy has led training seminars for Bart Campolo, Erwin McManus, Willow Creek Community church, and the Christian Management Association. She and her husband, John, live in the San Francisco Bay area and have three children: Laura, Mallory, and Johnny.