Looking for Biblical Reasons to Quit Your Job?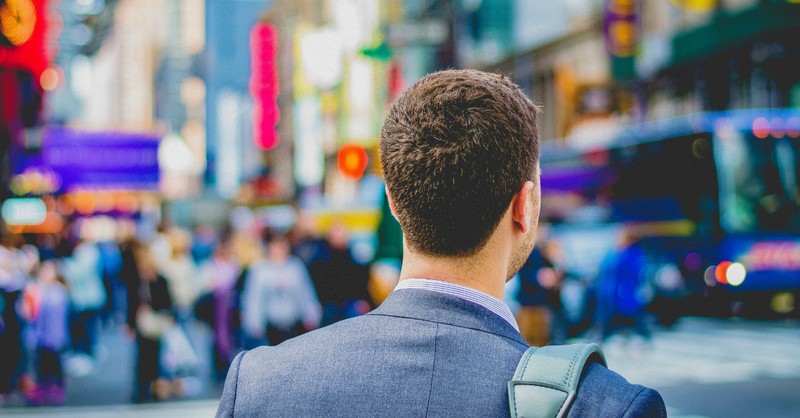 I really like my job. Not only do I feel like I'm working within my God-given strengths, I also feel like I'm helping others along the way. But it hasn't always been this way. Most of my jobs were simply a means to an end, while other jobs were outright dangerous—like the time I sold knives door-to-door!
There are probably a dozen practical reasons why people choose to quit their jobs, (including the risk of being harmed by aforementioned knives), but there are also Biblical principles that lead us to view our jobs from a Godly perspective. And it's from His perspective that we may find Biblical reasons to quit our jobs.
Scripture tells us that in any job you hold, and everything you do, you should "…work at it with all your heart, as working for the Lord, not for human masters, since you know that you will receive an inheritance from the Lord as a reward" (Col. 3:23-23). 
But what if we're not working at a job God wants to be at?
There is never as clear a roadmap as we would like to our life, and God often does not send us flashing neon signs that lead to a career path, or even away from one. But that does not mean we are stranded. Just like God gives us Biblical principles to choose jobs by, he gives us principles that can lead us away from jobs that are not good for us.
Maybe your current position suits you just fine. It's not harmful to yourself or others, it doesn't come in between you and God. But you're questioning if it's really making the kind of impact God wants you to be. 
If you are struggling in the workplace, and are wondering whether you should quit your job, Here are 7 Biblical reasons to consider: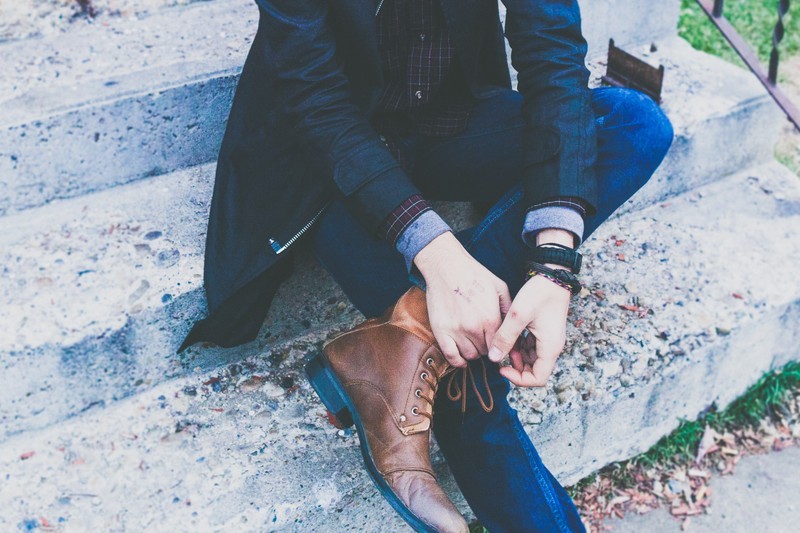 1. Your Job Is Outside the Will of God
Let the favor of the Lord our God be upon us, and establish the work of our hands upon us; yes, establish the work of our hands! Psalm 90:17 ESV
Many people stay in jobs they hate, because they feel like there is no alternative. And truthfully, there are seasons when we might need to remain in a position we dislike, simply to pay the bills. However, if we are convicted by the Holy Spirit that we are working outside the will of God, it's time to take a serious look at our options.
In this article, Making Career Decisions Within God's Will for Your Life, the author writes, "God's guidance is given one step at a time, and often requires that we take some scary steps of faith."
That first scary step of faith might be the step of quitting your job. The key is to commit your plans to the Lord and allow Him to establish them. You can trust Him to lead you in the way you should go.
Commit your work to the LORD, and your plans will be established. (Proverbs 16:3)
2. Your Job Is Causing You to Fall into Temptation
Do not let my heart incline to any evil, to busy myself with wicked deeds
in company with men who work iniquity, and let me not eat of their delicacies! Psalm 141:4
We are all tempted in various ways. It's something we cannot escape this side of heaven. However, we can escape recurring temptations at work by quitting a job that is toxic. If you are in this situation, here are a few questions to ask yourself:
Am I tempted by something specific in this job?
Would I be tempted by the same thing in another position?
Is it possible to be moved to a different location and avoid the temptation?
In this post, How to Handle Temptation at Work, David L. Winters writes, "When faced with temptation, consider the potential damage to your career, your future, and your family. Embracing God's larger plan for your life will help you stay strong when temptations arise."
Ultimately, staying in a job that causes continuous temptation isn't healthy. Seek wise counsel—sooner rather than later—and be prepared to quit your job before temptation leads to something you'll regret.
No temptation has overtaken you except what is common to mankind. And God is faithful; He will not let you be tempted beyond what you can bear. But when you are tempted, He will also provide a way out so that you can endure it. 1 Corinthians 10:13
Photo Credit: ©Unsplash/Priscilla du Preez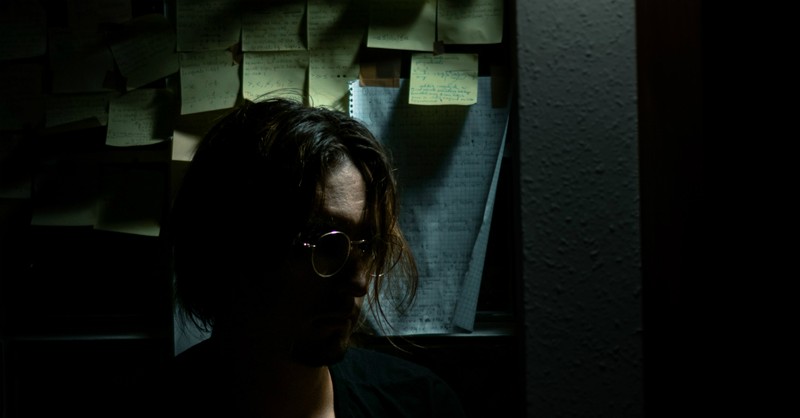 3. Your Job Is Making You Miserable.
A joyful heart is good medicine, but a crushed spirit dries up the bones. Proverbs 17:22
While most of us need to hold on to our jobs for financial reasons, there comes a time when we need to take a hard look at the financial benefits vs. personal detriments. How is your job affecting your mental and emotional wellbeing? Consider the following scenarios:
- You're in a constant state of anxiety at your workplace.
- You're battling major depression that overflows into your personal life.
-You feel like you are mentally unhealthy due to job pressures.
Whatever the case, if you are absolutely miserable at work, you may need to quit your job. But before you do, take some time to pray about the root of your misery. Ask God to clarify exactly what it is that's making you so unhappy. Ask Him if there are there any changes you could make to improve the situation.
These are important things to think about before you give your two-week notice.
In the article, Why Am I So Unhappy? writer Dr. Ray Guarendi says, "One of the most liberating eye-openers is to realize your unhappiness is because of misinformation, misinterpretations or assumptions."
Pray hard about what is truly making you miserable and ask God to reveal any misinterpretations or assumptions you might have about your work. Once you've identified the root issue of your unhappiness, you can then take steps to alleviate it—even if it means quitting your job.
When anxiety was great within me, your consolation brought me joy. Psalm 94:19
4. Your Job Is Putting You Physically at Risk
You are my hiding place; You will protect me from trouble and surround me with songs of deliverance. Psalm 32:7
There are tons of dangerous jobs out there, from firefighting to roofing, (to selling knives door-to-door). While some people are built for hazardous jobs, and actually thrive in them, others are putting themselves at risk for no good reason.
According to this article, "If the physical tasks of your job are becoming overwhelming, talk with those working around you. Your co-workers might be feeling the same crunch you are, and combining your voices makes it harder for management to ignore your concerns."
The thing to remember is, it's OK to admit when a job isn't the right fit for you. Your physical wellbeing may not be worth the risk, and it's perfectly OK to admit that and move on.
The Lord will keep you from all harm—He will watch over your life; the Lord will watch over your coming and going both now and forevermore. Psalm 121:7-8
Photo Credit: ©Unsplash Norbert Toth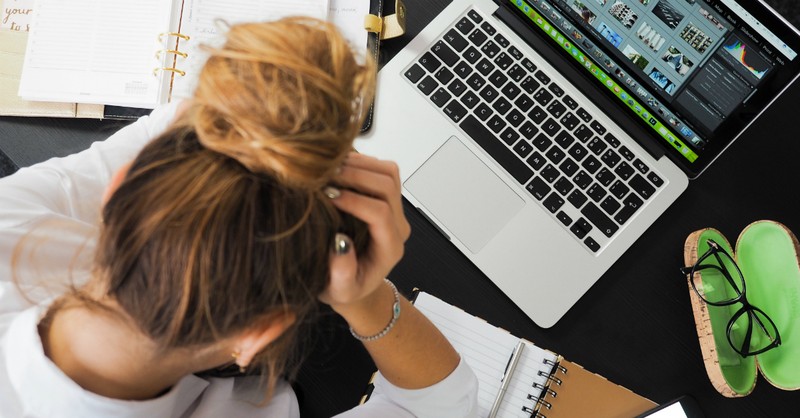 5. You Are Being Mistreated at Your Workplace
"Do not go about spreading slander among your people. Do not do anything that endangers your neighbor's life. I am the Lord." Leviticus 19:16
It's one thing to put up with occasional backbiting or personality conflicts within the workplace, but quite another to be consistently mistreated. If you've gone through the proper channels to handle the unfair treatment, but nothing has changed, you might need to quit your job.
In the article, How Christians Should Deal with Difficulties in the Workplace, Sarah Landrum says, "Being a Christian means exercising forgiveness, but not allowing others to get away with substantial harm by sitting idly when you could be doing things to protect your livelihood."
If you're being mistreated at work, ask the Lord for wisdom and protection. Don't feel like you have to sit idly by and continue to endure unfair treatment. Pray for God to deliver you from your toxic workplace and wait expectantly for Him to act on your behalf!
Do not say, "I will repay evil"; wait for the Lord, and He will deliver you. Proverbs 20:22
6. Your Job Is Tearing Your Family Apart
"For everything there is a season, and a time for every matter under heaven: a time to be born, and a time to die; a time to plant, and a time to pluck up what is planted." Ecclesiastes 3:1-2
In your efforts to earn a paycheck and provide for your loved ones, make sure it isn't tearing your family apart. Extensive hours, frequent work trips, and high amounts of stress can wreak havoc on the family unit.
Keep the lines of communication open with your spouse, your kids, and your employer. If things are out of balance, and there's little that can be done to fix it, you might need to consider a different employment route.
These decisions aren't easy, but the sooner you make them the sooner your family can get back to peace and unity. No job is worth sacrificing your marriage or kids in the process.
"How good and pleasant it is when God's people live together in unity!" Psalm 133:1
Photo Credit: ©Pexels/energepic.com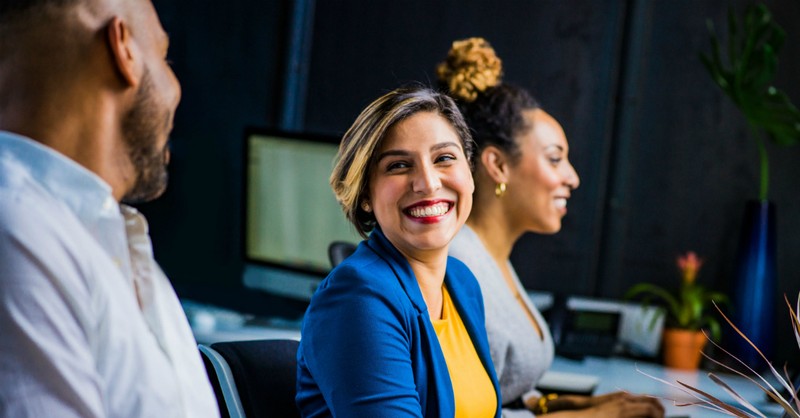 7. You Are Ready to Do What You Were Made to Do
For we are His workmanship, created in Christ Jesus for good works, which God prepared beforehand that we should walk in them. Ephesians 2:10
While employment is a wonderful blessing, and even a gift from God, there's something extraordinary about working within your God-given strengths and doing what you know you were made to do
If you're in a stable job that pays the bills, be thankful. But don't stop there. Earnestly seek God's will in finding the job He has marked out for you. Share your life-goals with Christian mentors who can help you find that perfect fit. Whatever you do, don't settle for anything less than what God has planned for your life.
It may take years before the Lord leads you to the job you were made to do, but in the meantime, you can pray, seek, and one day find the exact job He has purposed you to do.
Lord, You will establish peace for us, for You have also done all our works in us.
O Lord our God, masters besides You have had dominion over us; but by You only we make mention of Your name. Isaiah 26:12-13
Whether you decide to quit your job for practical reasons or Biblical reasons, remember to include the Lord in every decision. Trust that He will guide you in the way you should go. By committing your work to Him, you can be assured He will work everything out for His glory and your good.
---
Jennifer Waddle considers herself a Kansas girl, married to a Colorado hunk, with a heart to encourage women everywhere. She is the author of several books, including Prayer WORRIER: Turning Every Worry into Powerful Prayer, and is a regular contributor for LifeWay, Crosswalk, Abide, and Christians Care International. Jennifer's online ministry is EncouragementMama.com where you can find her books and sign up for her weekly post, Discouragement Doesn't Win. She resides with her family near the foothills of the Rocky Mountains—her favorite place on earth.
Photo Credit: ©Pexels Jopwell
Related podcast:
Related video:
---