Salary and Benefits: It's All Negotiable
David Edwards, Margaret Feinberg

Janella Griggs, Matthew Paul Turner

2007

4 Jun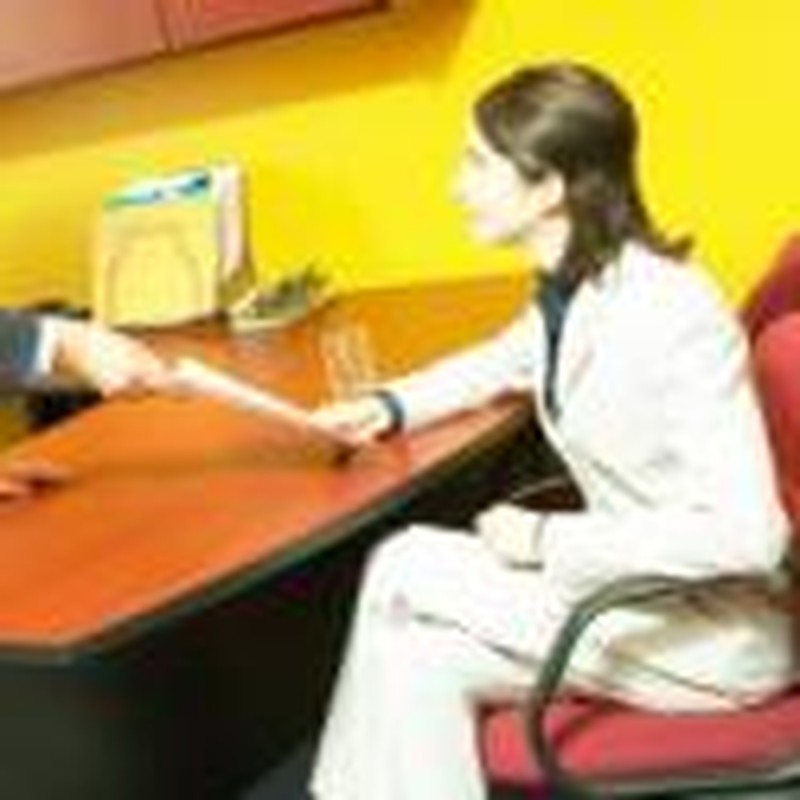 Would you ever step onto a car lot and pay full price for that Hummer you've been eyeing? It's not likely. Why? Because everyone knows that a car's price is negotiable. Yet countless twentys accept salary and benefits packages from employers without question because they don't realize that compensation is negotiable too.
Negotiating isn't' easy. Some people hate it. But if you want to be fairly compensated, you're going to have to get over yourself and learn to negotiate. Here are a few areas to address:
Salary
This is the most obvious area of negotiation. It's important to educate yourself about the average pay for someone of your qualifications and skills in a particular line of work. (Monster.com is a good place to start.) And don't forget to factor in cost of living. Once you're on the payroll, it's a general rule of thumb that you should ask for a 5 to10 percent bump in pay for your work every year, realizing that that is the beginning of negotiations.
Incentive Pay
Ask about bonuses, perks, and rewards for meeting certain goals and standards.
Training
Ask about additional training opportunities. You may find that your company is willing to pay for classes to further your career and education.
Paid Leave
If your job requires frequent travel, ask about paid leave. Depending on how much traveling you're doing, you may qualify for a car allowance or flextime.
Office Location
Who says you have to have the cubicle? It doesn't hurt to ask for a nicer location, desk or computer. Now that you have some negotiation points in mind, here are some tips on how to be an effective negotiator:
Develop a Plan
Make a prioritized list of what's important to you. Before you go into a negotiating scenario, decide what you're willing to budge on or not. Look for ways to reach a win-win solution to each of your negotiation points.
Stay Relaxed
This isn't the time to get emotional or worked up. Make a list of your requests and stick to it. If one request is denied, move on to the next. Try to be assertive without becoming aggressive.
Make Your Requests Employer-Friendly
You're more likely to get what you want if you present your requests in a way that's sensitive to your potential employer's needs. For example, if you want additional vacation time, clarify that you'd be willing to take the time off during the company's slowest business season and that you wouldn't take it unless you were sure everything under your management was operating smoothly.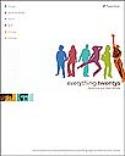 Excerpted from Everything Twentys: Designing Your Best Decade (Tyndale House Publishers.). Copyright (c) 2005 by David Edwards, Margaret Feinberg, Janella Griggs, Matthew Paul Turner. All rights reserved. Used with permission.
---
David Edwards
is a dynamic author, speaker, and man on a mission. He is known for masterfully applying biblical truths with humor in an honest and understandable form. A gifted communicator, David travels the country full time and has spoken to literally hundreds of thousands of young adults. He holds extensive singles ministry experience, having been a regularly featured speaker for weekly citywide Bible studies in nine states. He has authored five books, including
The God of Yes: Living the Life You Were Promised
(Howard Publishing Company, 2003) and
The Challenge
(LifeWay Publishing, 2000) and has recently released a six-book series called
Questions for Life
(Cook Communications, 2004). Unexpected treasures like the CD set God in a Box and the evangelistic tract
How to Make Life All Good
sneak under the radar to bring audiences closer to Jesus Christ - one step at a time.
Margaret Feinberg is a speaker, author, and freelance writer known for her unique combination of honesty and humor in identifying with audiences. Her book Twentysomething: Surviving & Thriving in the Real World (W Publishing, 2004) takes an up-close look at the biggest issues facing today's twentys. Her research is based on more than one hundred interviews with pastors, counselors, and researchers, as well as twentys from across the country. Her recent books include Simple Acts of Faith: Heartwarming Stories of One Life Touching Another (a Gold Medallion Nominee), Simple Acts of Friendship: Heartwarming Stories of One Friend Blessing Another (both from Harvest House), and God Whispers: Learning to Hear His Voice (Relevant Books). Additionally, she has coauthored or contributed to another five books and written more than seven hundred articles for publications including CBA Marketplace, Christianity Today, Charisma, New Man, Ministries Today, BookPage, and Christian Retailing. She lives in Juneau, Alaska, with her 6'8" Norwegian husband.
Janella Griggs is a former missionary to Central America, writer, and vice president of Twentys, an organization dedicated to helping young adults navigate the spiritual, emotional, mental, physical and financial changes that normally occur between the ages of twenty and twenty-nine. She is known far and wide for her off-the-cuff humor and unmistakable Southern charm. Janella has written the 2004 International Mission Study (Mexico Times, Woman's Missionary Union, SBC, 2004) guides for national and international ministries. She is an established expert in branding, integrated marketing, and managing stakeholder relationships for maximum return. With an all-out passion for Jesus, love for missions, and zeal for teaching others, she spurs audiences toward an authentic, meaningful relationship with the Savior.
Matthew Paul Turner is a speaker, writer, and visionary who steps outside the expected and into the sublime. He is the former editor of CCM magazine, the nation's leading Christian entertainment publication, and former music and entertainment editor of Crosswalk.com, the world's largest Christian Web site. Author of The Christian Culture Survival Guide: The Misadventures of an Outsider on the Inside (Relevant Books, 2004) and dozens of published articles for national magazines and Web sites, he is known for shockingly honest portraits of culture, uncompromising passion, and sidesplitting humor. He was a concert booker for the well-known coffee house Jammin' Java and is also the founder of God Culture Ministries. His background as a disengaged "church kid" and his subsequent discovery of true grace lend credibility to a generation of alienated twentys who long for restoration.