Should You Choose a Career Based on Money or Passion?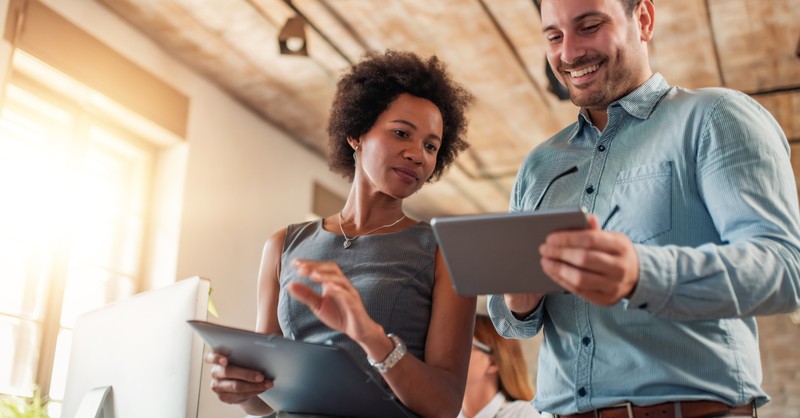 It's thrilling to follow our God-given passion and make a difference in the world precisely in the way that our Creator intended. Further, experts argue that a career based on passion versus money will be more fulfilling and ultimately even more successful because we're whole-heartedly invested. That said, our need for money is a fact of life. For those who are at a precipice and seeking God's direction for their career, here are some vital pointers to consider as you weigh both money and passion.
Shield Your Heart
The Bible is cautionary when it comes to money. True, we need money for our livelihood, and it's possible to enjoy it as a blessing from God's hand. But Scripture encourages us to keep two concerns in mind. First, it instructs us not to worry about money. We can work hard, save, and plan for the future, but we must not allow the stress of money to steal our joy. In Matthew Chapter 6, Jesus encourages us to trust in God's provision (25-26) and focus on heavenly rather than earthly treasures (19-20).
In addition to not worrying about money, we cannot place money before God in our lives. Jesus teaches, "No one can serve two masters. Either you will hate the one and love the other, or you will be devoted to the one and despise the other. You cannot serve both God and money" (Matthew 6:24). God wants to be the driver of our career choice, not money. Further, God wants us to conduct ourselves according to his standards within that God-ordained field. Compromise in position or standards—no matter how lucrative—is not his will for us.
Keep the Main Thing the Main Thing
Some told me that when I was considering becoming a pastor, I could always honor ministry through volunteerism. I was a premed student at the time. For instance, why not become a doctor and serve as an elder or deacon? To be sure, becoming an elder or deacon is a viable ministry. Not only does the church benefit from volunteerism—it depends on it. Further, God needs people who will shine his light wherever God calls them to. But for me, relegating my ministry in the church to a position on the side felt like a compromise. It didn't honor my God-given passion.
When we choose to settle and not go all-in on God's calling on our heart, we open ourselves to disappointment. My father-in-law was passionate about flying. He built planes and flew them on the side while working as a manager at a major insurance company. He always dreamed of becoming a charter pilot in his retirement. Sadly, he came down with Parkinson's Disease and never got that chance. God has used tragedy in my life to teach me to number my days and fully embrace my passion.
Expect the Road to Be Bumpy
Even if we choose to follow our God-given passion instead of money, we cannot expect the road to be easy. The enemy wants our defeat, not our success. While the enemy cannot prevent our destiny, he can certainly erect roadblocks. If you're experiencing one right now, press on. Don't lose hope. Your faith in God and his promises will be your greatest comfort and ammunition in the fight.
In my interview with Kate Battistelli, the former Broadway star, Christian author, and mother of Grammy Award-winning artist Francesca Battistelli, she spoke of how we will likely be tested on the path to our destiny. She says, "Submission always precedes promotion." For example, God will take you out into the desert before giving you a platform. God will bankrupt you before he gives you riches. God wants to know that he is at the center of your life before any fame or fortune he gives you.
Trust and Shine God's Light
Remember that God has had a plan for your life since the beginning. The Psalmist proclaims, "Your eyes saw my unformed body; all the days ordained for me were written in your book before one of them came to be" (139:16). God's plan for you includes your passion, and Scripture confirms that God's plan is good. Jeremiah 29:11 reads, "' For I know the plans I have for you,' declares the Lord, 'plans to prosper you and not to harm you, plans to give you hope and a future.'" While your journey may not always be easy, God promises to give you the necessary strength (Philippians 4:13).
Confidence in Scripture's promises can propel us to trust and grow our passion despite any doubt. Perhaps you feel led in a direction that's contrary to the expectations of the people around you. As long as that direction doesn't compromise God's standards, stand firm. Also, be open to how God might use you. For example, choosing to work in finance simply for money would not be what God wants. The job demands coupled with your natural disinterest will lead to misery, even with a bigger paycheck. But if you feel led to that field due to your God-given passion, dream big. Money can do amazing things in God's service, like establishing ministries and scholarship funds, etc. In whatever place your passion leads you to, shine God's light.
It's a privilege to allow God to use us in the world. When we live according to our passion, we invite God's blessing too. First, we'll naturally be more motivated, dedicated, and fulfilled at work, which will boost our success. Second, Scripture tells us that God will multiply that success. The Parable of the Talents (Matthew 25:14-30) teaches that God wants us to use our gifting and will reward it in his service. So perhaps we don't have to choose between money and passion after all. The former just might flow from the latter in time—and we'll be more joyful in the meantime too.
If you're looking for more insight on choosing a career, check out my other article for Crosswalk entitled "How Do I Know God's Direction for My Career?" or my Bible study on discerning life purpose.
Photo credit: ©GettyImages/Ivanko Brnjakovic
---

Rev. Noelle Kirchner, M.Div., believes we don't have to live with full schedules and thin souls. A busy mom of three boys, she is a graduate of Northwestern University and Princeton Seminary and an ordained Presbyterian minister who has served in churches for over ten years. She has written for places like the TODAY Show Parenting Team, Huff Post Parents, Crosswalk, iBelieve, and (in)courage. Her faith and family cable television show, "Chaos to Calm," features parenting hot topics and has hosted four New York Times bestselling authors and two Emmy Award-winning journalists. Watch her episodes or sermons and sign up for her free devotional e-book by visiting her website, noellekirchner.com. You can connect with her on social media (Twitter, Instagram, and Facebook) and also check out her book, How to Live Your Life Purpose: The Six-Step Journey to God's Best, that launched as a #1 New Release on Amazon and includes end-of-chapter Bible studies.
Related podcast:
Related video: