Ten Free Tools to Help You Save Time in the Office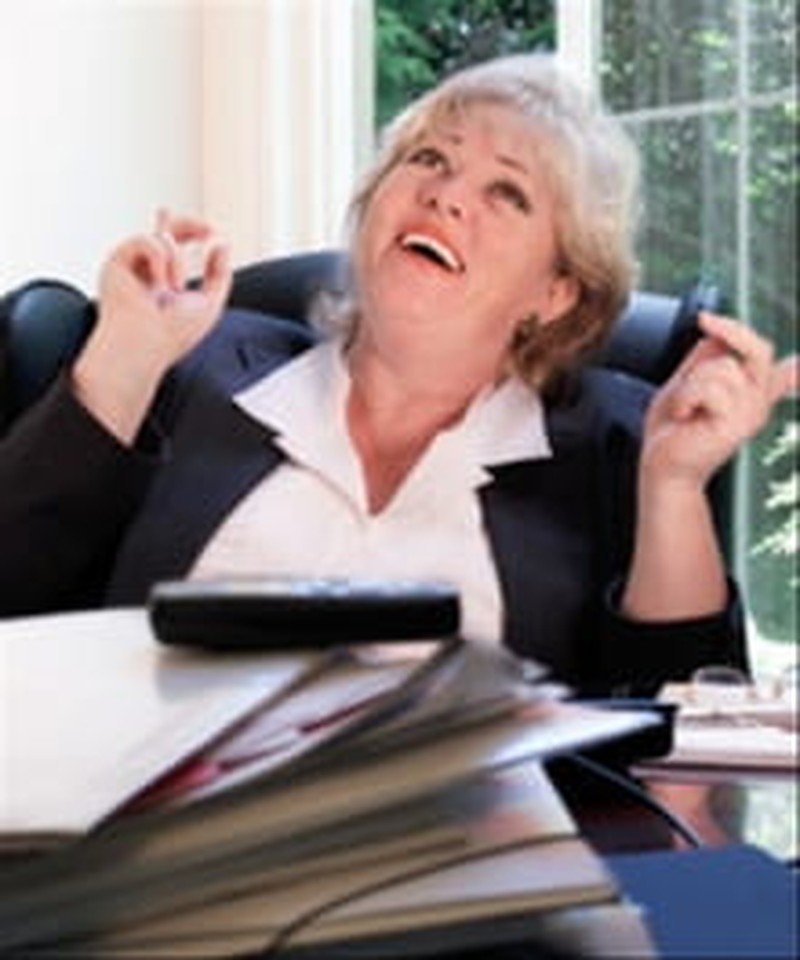 One of the greatest challenges for the busy mompreneur is time management. Every week I get a call, email, text or other form of communication from a mom who is pleading for help managing her time! I don't claim to have a magic pill for time management success, but I can tell you that it helps when you have the right tools in place (In addition, of course, to getting clear on your priorities, but that's another topic entirely!).
Because I like to share all my secrets with my sisters, I invite you to take a look inside my office and discover some of my favorite time saving tools. The best part about these gems is that they are all FREE!
1. Managing Bookmarks/Favorites: Diigo: This is the wonder drug of online browsing! I don't know what I would do without Diigo. If your Bookmarks Bar (or browser Favorites) has grown so large and unwieldy that you can no longer find anything, then you need to check out Diigo today.
2. Sending Files: Dropbox and YouSendIt. If you send large files frequently or have trouble sending email attachments, then stop using flash drives as messengers. Both of these programs have a free version and they are super intuitive (which means I can figure them out without my tech support husband's help!).
3. Measuring ROI: So you've invested time and money in a new website and you want to know if anyone cares. Try Google Analytics to track website traffic and even measure ROI on your social media efforts, so you can spend your time (and your money) wisely.
4. Spying on the Competition: Want to be the first to know when your competitor launches a new product? Or when someone is talking about you online? Google Alerts is a free tool to help you easily monitor news and information and keep tabs on everything from industry innovations to your old boss. Set up an alert on your own company name today!
5. Video Chat: Skype is my favorite video chat service, although there are others on the market. The ability to have a quick chat on instant message and to show something on a video chat is a tremendous time saver to me. And it saves money with free calls overseas. You can also let the kids talk to Grandma with it!
6. Screen sharing: I've introduced many clients to Adobe Acrobat's Connect Now web conferencing service as a tool to work more efficiently with a virtual team. There's a free version that allows screen sharing with one other party. It's perfect for an online meeting that saves travel time!
7. Phone: Looking for a way to separate your business calls and personal calls so you can better manage your time? No need to invest in another phone line. Try free Google Voice with call forwarding and online voicemail. It's also a great way to protect your privacy if you work from home.
8. Social Media: If you're wondering how you can better manage your time on Twitter or Facebook, then HoootSuite might be the perfect solution. You can schedule some of your updates in advance and easily monitor specific online conversations.
9. Conference Calls: If you ever find yourself wishing you could have a virtual meeting with more than just a couple of people, then check out Free Conference Call. You can easily set up a free account and invite up to 99 people to call in for a meeting. I've used this service for everything from teleseminars to Girl Scout planning meetings! You can also record the conversation and download the audio for free.
10. Productivity: If you're having trouble focusing and simply can't seem to get any work done, try setting the timer on one of the devices you already own (your phone, computer or watch). Setting the timer allows you to create space for a specific task so you can eliminate distractions and dedicate time to one important project.
Next to Nothing: Here are a couple of tools that are not free, but they are low cost and have a free trial!
Scheduling Appointments: Time Trade: If you've ever spent three weeks and engaged in voice mail tag and a chain of emails just to get a date on the calendar, then you need to check out Time Trade.
Passwords: Do you have too many passwords to remember? Or worse – do you use the same obvious password for everything from Amazon to you online banking? Then check out 1 Password – a program for storing and creating unique and safe passwords so you never have to remember (or search for) a password again.
What are your favorite time saving tools? Share them with us here!
Theresa Ceniccola is a mother, writer and entrepreneur with a passion for connecting other Christian women and helping small business grow. As a marketing and PR professional, she launched TGC Communications, LLC in 1994 and has been working from home to serve clients and follow her passion while raising a family. She is also co-founder of www.writetohealth.com, a guided journaling practice dedicated to helping people discover the health benefits of writing. You can connect with Theresa on her blog at www.theresaceniccola.com.
Publication date: July 11, 2012