The Best Place to Look for God's Calling
Nicholas Cappas

Author

2021

28 Jul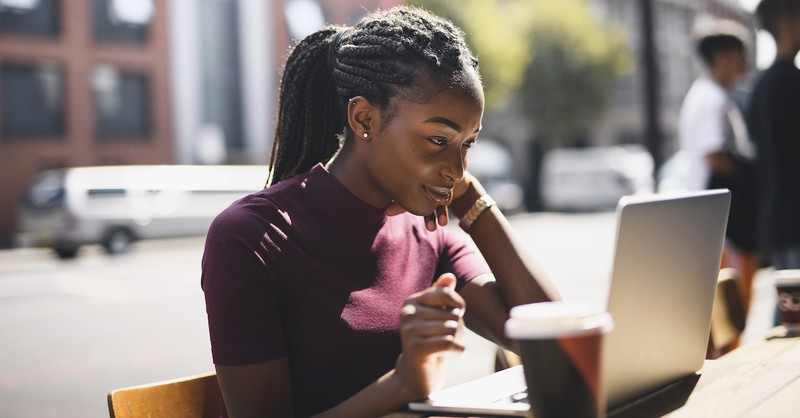 Last week I sat with the guys around the bonfire eating barbecue and having a conversation about ambition and humility. We shared our stories and our struggles. We ate smoked pork and brisket. We heard songs from a hopeful country music list playing in the background on a not-so-wintry Georgia night. Our conversation touched on issues relating to how we can best live out our calling.
Real people, real lives. And none of us – not even one of us – claimed that they somehow "had it." All of us (best I can tell, every single one of us) chipped in to make it a night where iron sharpens iron. Since we were talking about ambition, a few Scripture verses surfaced relating to heart motivations:
"Whatever you do, work heartily, as for the Lord and not for men, knowing that from the Lord you will receive the inheritance as your reward. You are serving the Lord Christ." Colossians 3:23
"But seek first the kingdom of God and his righteousness, and all these things will be added to you." Matthew 6:33
As I heard these verses, I thought back to how often God has used Scripture as a lamp unto my path and a light unto my feet.
Scripture can transform your heart and mind.
Turn the clock back several years. As a recent college graduate, I wanted so badly to make a strong vocational hit and was at the time considering a few different career options; each path meant graduate school. Which way should I go? During this time of heavy logic, reasoning, and decision-making, I enrolled in a discipleship class at our local church and received exceptional advice from a couple far older and wiser than me: "Read and memorize these verses in Ephesians," they said.
"For by grace you have been saved, through faith. And this is not your own doing; it is the gift of God, not a result of works, so that no one may boast. For we are his workmanship, created in Christ Jesus for good works, which God prepared beforehand, that we should walk in them." Ephesians 2:8-10
It's safe to say this Scripture passage helped adjust my thinking. It's not my story, it's God's story. He already knows the best direction for me. If I seek Him, He'll be more than glad to share it with me.
Scripture is at the center of your search.
All of this prompted me to schedule an appointment with our pastor, to seek more spiritual wisdom. I entered his office and he was dressed in a navy suit; he had gray hair. Gray hair, good...wisdom. After I shared my dilemma, he picked up his weathered Bible and clutched it in both hands, and he gave me an interesting assignment. "I want you to read the calling of the people in the Old Testament. Go back and read the calling of Abraham and Noah, Moses, and David. Read them and see what God teaches you."
So, I did. Hmmm...God caught Moses's attention with the flashing sign of a flaming bush. Abraham, he didn't even know where he was going until he got there. Interesting. Noah, wow he really faced the critics; everyone thought he was crazy. David, he learned how to fight out in the fields tending sheep. And I remembered thinking: God worked with each of them differently. He's personal. And he guided each of them in a unique way.
Through prayer, reading the Word, life circumstances and multiple conversations, it became clear to me that God was indeed calling me to graduate school: to Divinity school at Baylor University. At Baylor I first learned that I could use my artistic and writing gifts for God's glory. He placed me in the perfect environment to explore theology and literature, along with a healthy influence of theater.
Scripture offers enlightenment for every new season of your life.
Years later (in fact, many times since then) when uncertainty hit and I had no clear path laid before me, I'd return to Scripture trusting that Holy Spirit – the world's best author – would illuminate passages and help draw me closer to Jesus. He would always come through.
"The LORD is my shepherd; I shall not want"
Psalm 23:1
"A thousand may fall at your side,
ten thousand at your right hand,
but it will not come near you."
Psalm 91:7
"For you formed my inward parts;
you knitted me together in my mother's womb.
I praise you, for I am fearfully and wonderfully made.
Wonderful are your works;
my soul knows it very well."
Psalm 139: 13:14
When it came time to write the novel Heaven Breaks In, I decided to set it on a college campus where identity struggles tend to be high. The main character – Davis Lewis Chandler, a first-year college student – has typical struggles of someone recently severed from his family and church youth group.
There's a scene in the book where one of the angels receives a message that he should "Make sure Davis gets a haircut this week from a Mr. Robert Phillips," who happens to be a local barber in town. A very wise barber, we learn. Once Davis sits in the chair, he and Robert's conversations get real right quick, and Davis shares how he's struggling to find his place. Robert leans in and gives him the following advice:
"Don't just do what's popular or take the quickest path to making money. Jesus might call you there, but He might not. What do you love? What are you good at? What are you gifted in? Most important, where does He want you? With what student groups? And who can be your real friends, ones who can really sharpen you in the Lord?"
Keep returning to the Word.
After the haircut, Davis returns to his dorm room and reads this verse from the book of Isaiah:
"... but they who wait for the Lord shall renew their strength,
they will mount up with wings like eagles; they will run and not be weary; they shall walk and not faint."
Isaiah 40:31
It's a scene that I hope shows the power of pointing someone to God and reminding them of his calling on your life, an experience I've had countless times. Perhaps even more importantly, it offers a fictional example of how Jesus our Risen King can work through circumstances, events, and conversations to draw us closer to him.
Since a writer's treasure is often found in words, I'd like to end this article by returning to Scripture. Here's a passage from Proverbs, a book written to help younger men walk in the way of wisdom and find true treasure. It's a great reminder of how awesome is the God we serve.
"I have counsel and sound wisdom;
I have insight; I have strength.
By me kings reign,
and rulers decree what is just;
by me princes rule,
and nobles, all who govern justly.
I love those who love me,
and those who seek me diligently find me."
Proverbs 8:14-17
Related Resource: Listen to our FREE podcast, Reframed: The Power of Perspective. In each episode, Carley provides practical techniques for identifying and reframing negative thinking patterns. Listen to an episode below, and check out all of our episodes on LifeAudio.com.
Nicholas Cappas is the author of Amazon best seller Heaven Breaks In, a novel Literary Classics honored with the 2017 Seal of Approval and described as "a modern spin on C.S. Lewis' Screwtape Letters." He has Master's Degrees in English from Wake Forest University and the University of Birmingham (England), and in Divinity from Baylor University. He lives in Atlanta, Georgia.
Photo Credit: ©GettyImages/Rawpixle