The Danger of Chasing After Your Passion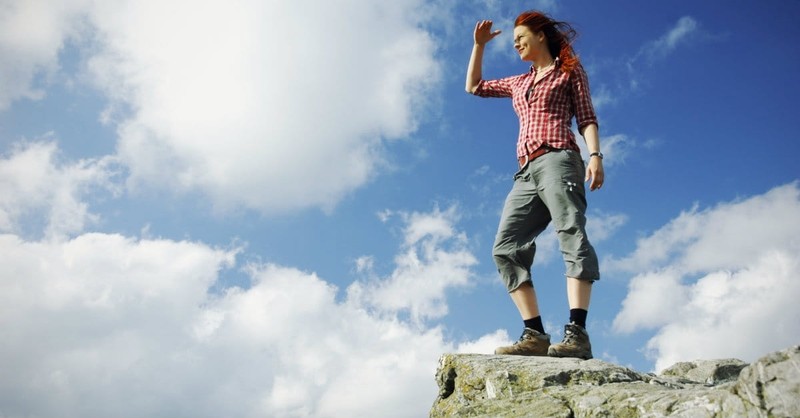 Why do you do what you do? Why do you get up every day and hope to perform in some way? Some answers I have heard are "Because it's my passion," "I would wither away if I couldn't pursue this," or, "I was just made for the spotlight!" However, all of those answers create a dangerous trap to fall into.
Believe it or not, whatever it is that you "do," is not actually who you are, nor is what you do your ultimate purpose in life. What you "do" is merely a vehicle for communicating a bigger purpose or a greater message into the world.
Imagine a guitarist who believes their only mission and purpose in life is to play guitar. If some type of accident occurs affecting that ability, or when age begins to restrict movement of the joints and fingers, they begin to feel misplaced, depressed, and that they are no longer useful in this life. That kind of thought process develops when a person has their purpose and passion tied to the wrong vehicle.
Time needs to be taken to dig deeper to realize that playing the guitar was merely a vehicle for a greater purpose, which could be to bring peace into a person's soul, to connect people with a part of their heart they have forgotten, to educate others on the joy of various styles of musical expression, or to calm restless hearts so they can focus on what matters most – faith, family and friends.
Regardless of the state of being able to play a guitar, or sing, write, paint, produce, or a variety of other abilities, a person's actual purpose and passion can actually be lived out in a variety of ways. However, we have to remember that the vehicle in which that purpose is being communicated may need some adjustments along the way. This is true for all of us, regardless of what we "do."
Once you have established a distinction between your purpose & passion in life and what you do (the vehicle for carrying out and communicating that purpose and passion), it's time to understand and embrace your process of impact.
How you choose to live, how you choose to spend, save and invest, and how you see the future will greatly affect the longevity and amount of impact your purpose and passion. It will either fizzle and fade as soon as your life's light is gone, or if you approach it properly, could shine even brighter after you are gone and impact generations to come.
If you are a part of the family of faith in God, then I have some great news for you. We have been given a generational blessing, passed down to us from the Father of Faith - Abraham.
Genesis 12:1-3 confirms:
The LORD had said to Abram, "Leave your country, your people and your father's household and go to the land I will show you. "I will make you into a great nation and I will bless you; I will make your name great, and you will be a blessing. I will bless those who bless you, and whoever curses you I will curse; and all peoples on earth will be blessed through you."
You and I were in God's mind thousands of years ago when He made this promise to Abraham, and because Abraham chose to accept and live out that call, the benefits of this blessing are alive and well for us today. But you must choose to accept and live out the call God has placed on your life.
This also means that the impact of God's call on your life can continue through you, on to future generations.
If you knew the $100 you blew yesterday, could instead be used to help secure your impact on future generations – would you spend your dollars a bit more wisely? Would you choose to create a life plan that incorporates generational impact as a goal?
Although for many, paying today's bills, and seeking today's success may seem like it outweighs your future impact, you'll find that your dollars will stretch farther than you could possibly imagine, if you can keep your ultimate call in mind as you make your decisions in life. Your dollars won't slip through your fingers near as fast.
As this New Year begins, you have a choice to make. How are you going to live out your purpose and passion this year? Don't be fooled by the danger of thinking your passions are all about finding short-term fame and success. Instead, accept your call and live life in such a way – spiritually, relationally, financially, and professionally – that your light will burn bright long after you are gone.
Article originally ran on guyhatcher.com. Used with permission.
Guy Hatcher – known as The Legacy Guy – has spent his lifetime helping families plan their legacy. A Certified Financial Planner, Guy has been a leader in the wealth management industry, which has allowed him to have over "10,000 Kitchen Table Conversations." This real-life experience merged with Guy's unique conversation style makes him financial advisor, family coach and family counselor. His new book, Your Future Reflection: How to Leave a Legacy Beyond Money, released November 29, 2013. Follow him on twitter @guyhatcher. www.guyhatcher.com
Publication date: December 3, 2013