Why Finishing the Race Matters in Leadership…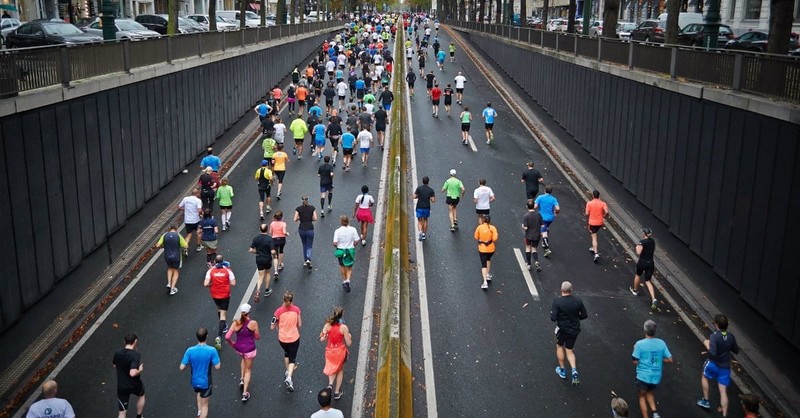 Leadership is about finishing life's races. Too often we are great at starting something or pursuing a dream but we fall short of following thru until the end. Strong leaders don't stop short of their call or purpose in life. They keep going until they cross the finish line even when met with challenges and obstacles along their way.
Do you remember Derek Redmond? He was favored to win the gold in the 400 meter run for Team Britain in the 1988 Olympics in Seoul, Korea. He was lightning fast and ran like a gazelle with perfect form. He set the 400-meter British record in 1985 with a time of 44.82 and again in 1987 with a time of 44.50. He held on to this record until it was broken in 1992.
At the 1988 Olympics in Seoul, he pulled out of the opening round of the 400 meter run 90 seconds before his heat was due to compete because of an injury to his Achilles. Over the next year he endured eight operations due to injuries. He was determined to recover and compete in the 1992 Olympics in Barcelona, Spain and earn a medal. The color of the medal no longer mattered; he wanted to finish the race he had trained to run over his lifetime. He knew this Olympics would be his last chance to compete in the 400 meter-run as he was aging and injuries were taking their toll on him.
Redmond was in good form by the time the Barcelona Olympics arrived. The day of the race finally arrived. Early that morning, Derek talked with his dad about his past failure and heartbreak throughout his years of competition. They both agreed it was important for Derek to finish the race as a tribute to all the hard work he put in to recovery and training.
Derek posted the fastest time of the first round, and went on to win his quarter-final. In the semi-final, Derek shot out of the blocks, and took the first turn lightning fast taking the lead as the announcer discussed his past physical obstacles. A few seconds later, in the back straight about 250 meters from the finish, his hamstring snapped. He hobbled to a halt, and then fell to the ground. Writhing in pain, Derek remembered the talk he had with his Dad earlier that day and determined he would finish the race. He got up and began to hobble along the track. The cameras panned the stadium to find his Dad who seconds earlier had been seated while encouraging his son to victory. His dad was already out of his seat, running down the stairs toward his son.
Derek was soon joined on the track by his father, who had barged past security and on to the track. Jim whispered in Derek's ear, "I'm here son, we will finish together." Jim and Derek completed the lap of the track side by side, with Derek leaning on his father's shoulder for support. Just before they crossed the finish line, Jim let go of Derek allowing him to cross on his own. The crowd of 65,000 spectators rose to their feet to give Derek a standing ovation. However, because his father had stepped onto the track, Derek was officially disqualified and Olympic records state that he "Did Not Finish" the race.Whatever the records may show, Derek Redmond finished the race that day.
Derek learned as all of us do—life has its setbacks. How we choose to handle them is what forms who we are, what we become, how we lead, and the moments that define us. As I reflect on this story tears fill my eyes. For me, the greatest image was not just Derek's courage but that he had a father who was there for him when he needed to finish the race.
You have a heavenly father who will go the distance with you and walk beside you every step of the way as you finish the race you are called to run. When obstacles come, and they will, he will not leave you to run alone; rather he will give you everything you need to cross the finish-line and claim victory!
Derek understood the call on his life. He focused his eyes on the prize and trained to that end. When obstacles came he found a way to rebound, recover, and redirect his attention toward accomplishing the goal and completing the call. Derek never won an Olympic medal as was anticipated by those who competed against him. But Derek finished the race. He fixed his eyes on the call, he leaned in to his dad for strength when his strength was gone, and he won the greatest prize of all…he completed the call. He could have stopped short and no one would have blamed him, but he didn't, and in so doing he demonstrated for the world what courage and leadership look like. One choice, one moment, defined his legacy. He chose to finish the race set before him. Today's decisions impact tomorrow's reality. For better or worse, they create your future legacy. Great leaders finish the race.
Guy Hatcher: The Legacy Guy® – is passionate about helping families plan their legacy. His book, Your Future Reflection: How to Leave a Legacy Beyond Money, is available at amazon.com. Follow him on twitter @guyhatcher or contact him at www.guyhatcher.com
Publication date: April 28, 2016