Why is it So Important for Leaders to Join a Network?
Os Hillman

President, Marketplace Leaders

2015

5 May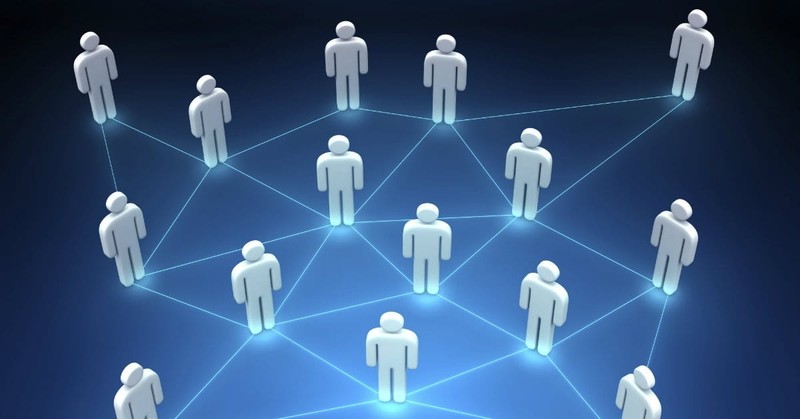 William Wilberforce (August 24, 1759 – July 29, 1833) was a British politician, philanthropist and a leader of the movement to abolish the slave trade. A native of Hull, Yorkshire, he began his political career in 1780 and became the independent Member of Parliament for Yorkshire (1784–1812) and a close friend of Prime Minister William Pitt the Younger. In 1785 he underwent a conversion experience and became an evangelical Christian, resulting in changes in his lifestyle and in his interest in reform. He was 28 years old at the time and wondered whether he could stay in politics and remain a follower of Jesus Christ. His good friend John Newton, who was a converted slave trader and author of the famous hymn, Amazing Grace, convinced him to stay in politics to model his faith in the public sector. His life was dramatized in a 2007 movie production from Walden Media entitled Amazing Grace. 
In 1787 he came into contact with Thomas Clarkson and a group of anti-slave trade activists, including Granville Sharp, Hannah More and Lord Middleton. They persuaded Wilberforce to take on the cause of abolition; and he soon became one of the leading English abolitionists, heading the parliamentary campaign against the British slave trade until the eventual passage of the Slave Trade Act in 1807.
The Clapham Group
Wilberforce was part of a small band of influential leaders in England called the Clapham Group. Its members were chiefly prominent and wealthy evangelical Anglicans who shared common political views concerning the liberation of slaves, the abolition of the slave trade and the reform of the penal system.
The group's name originates from Clapham, then a village south of London (today part of south-west London), where both Wilberforce and Thornton, the sect's two most influential leaders, resided and where many of the group's meetings were held. They were supported by Beilby Porteus, Bishop of London, who sympathized with many of their aims.
After many decades of work both in British society and in Parliament, the group saw their efforts rewarded with the final passage of the Slave Trade Act in 1807, banning the trade throughout the British Empire and, after many further years of campaigning, the total emancipation of British slaves with the passing of the Slavery Abolition Act in 1833. They also campaigned vigorously for Britain to use its influence to eradicate slavery throughout the world. It was not a large group. It consisted of fewer than twenty leaders. However, these leaders were passionate about their faith, their causes and their commitment to them.
Lampooned in their day as "the saints," the group published a journal, the Christian Observer, edited by Zachary Macaulay and were also credited with the foundation of several missionary and tract societies, including the British and Foreign Bible Society and the Church Missionary Society.
Richard Gathro, author of an article on Wilberforce and The Clapham Group states that this circle of friends can best be remembered by these characteristics:
They shared a common commitment to Jesus Christ and a clear sense of calling.
 
They were committed to lifelong friendship and mutual submission was the norm.
 
Their advocacy was marked by careful research, planning and strategy.
 
They worshiped both privately and publicly, gathering twice weekly at the Clapham Church.
 
Their friendships were inclusive and focused on the essentials. For example, Wilberforce was a Wesleyan and his closest friend, Henry Thornton, was a Calvinist.
 
They made family life a clear priority and delighted in each other's marriages and children.
 
They kept the "long view" on completing projects. Abolition of the slave trade took twenty years!
 
They made no dichotomy between evangelism and social action. Their magazine, The Christian Observer, exemplifies this.
 
Their faith was integral to all of life...family, career, friendship and more. It was a faith that the younger generation calls, "24/7." They talked together of a faith that impacted every part of their lives. There were no "compartments."
 
They enabled one another vs. trying to "have it all." They recognized each other's passions and supported one another in addressing them.
The historian Sir Reginald Coupland wrote on the communal strength of the Clapham sect:
It was a remarkable fraternity—remarkable above all else, perhaps, in its closeness, its affinity. It not only lived for the most part in one little village; it had one character, one mind, one way of life. They were mostly rich, living in large roomy houses; but they all were generous givers to the poor. Thornton indeed gave away as much as six-sevenths of his income till he married, and after that at least a third of it. They could mostly have been of leisure; but they all devoted their lives to public service. They were what Wilberforce meant by 'true Christians.'
The love of God was the very center of the group's reason for being together and what became their legacy. From this love sprang a group that changed history. May there be many such associations that come to pass in these days as we are in disparate need of change agents in our culture.
Why Every Marketplace Leader Should Be Part of a Network
An old saying goes, "There is strength in numbers.  Scripture tells us five will chase 100, but 100 will chase 10,000 (see Lev. 26:8). There is a dynamic multiplication factor in unity of numbers. We are a hundred times more effective when we are a unified group.. We believe a group of committed believers in the marketplace can make a difference in not only the marketplace, but even the nations.  
Os Hillman is president of Marketplace Leaders and author of Change Agent and TGIF: Today God Is First, a free email devotional
Publication date: July 9, 2013