You Have a Joseph Calling on Your Life
Os Hillman

President, Marketplace Leaders

2017

9 May

COMMENTS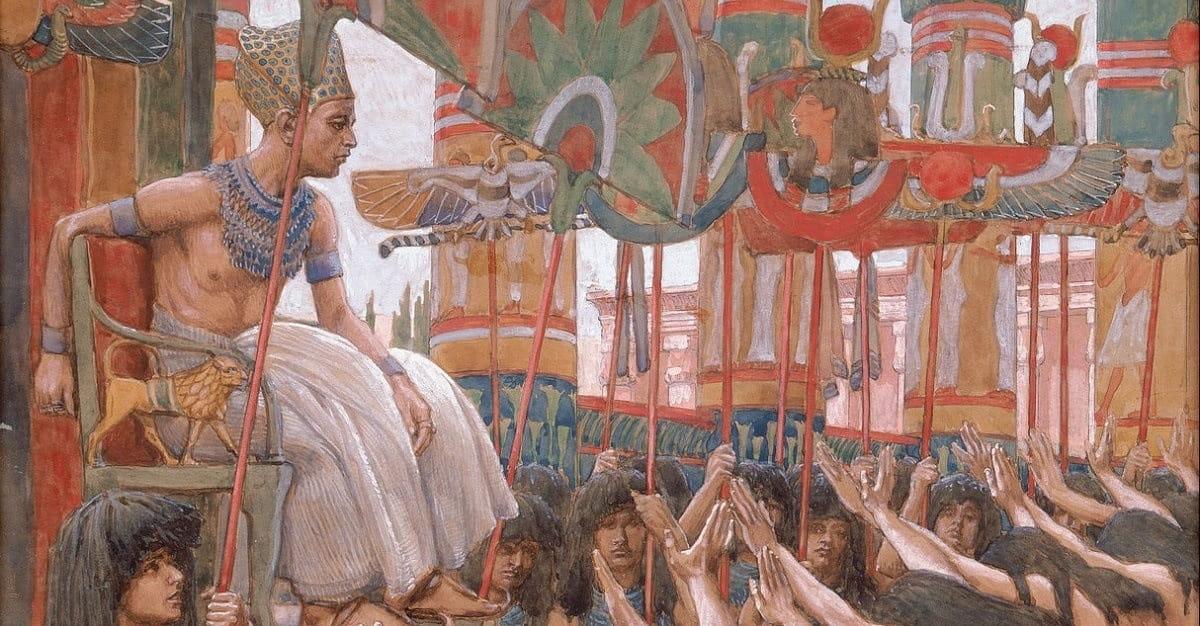 Nobody made a greater mistake than he who did nothing because he could do only a little.
—Edmund Burke, Speech on Mr. Fox's East India Bill1
In 1994 I was married, had built a successful ad agency for twelve years in Atlanta, and had enough money in the bank to retire comfortably. I led Bible studies, gave away money to Christian causes, and thought I was a model Christian business leader. However, I was struggling in my marriage of fourteen years. We had been in counseling most of our married life, and there were issues I was constantly struggling with. Not only that, but I had a twelve-year- old daughter who did not feel loved due to the marital conflicts at home.

In the spring of 1994, my world began to fall apart. My wife wanted to separate. Within three months, several other things began to happen: One day my investment manager called and said, "It's all gone!" A Bernie Madoff scammer had confiscated half a million dollars in investments and fled the country. Soon after, my largest ad client, who represented 80 percent of our business, refused to pay a $140,000 bill and fired us as their ad agency. And just a short time later, my vice-president came to me and said he was leaving the company. What he did not say was that he was taking my second largest account with him.
In three short months, my life shifted drastically—I would lose my family, my wealth, and my business. My wife divorced me and accused me of fabricating my losses to avoid a higher divorce settlement; I lost communication with my daughter for several months. Most psychologists say any one of those events is enough for the average person to commit suicide; I certainly felt as if life was over for me. The fact that I was a Christian only compounded the shame and guilt I felt from these failures.
I would struggle to make sense of my adversity for the next two years. Then one day a friend sent me an audiotape from a man named Gunnar Olson. On that tape, Gunnar talked about a "Joseph calling." He suggested that there are many who were going through adversity in their business and personal lives because of a calling that comes only from God. I had never heard of the concept of a Joseph calling before, and so I wanted to meet this man in person.
Gunnar was from Sweden. He was founder of the International Christian Chamber of Commerce, which operated in seventy-five countries at the time. He agreed to meet with me when he came to Washington for their international conference, which would be two months away. And so two months later I flew to Washington to meet with him. He was so gracious; he invited me to his suite and listened to my story.
After listening, he and his board member began to chuckle. I was taken back by their response to my crisis, but Gunnar quickly responded by saying, "Os, we are not trying to be rude. It's just that we have heard such similar stories from so many other marketplace leaders that it is uncanny to us. Os, you have a Joseph calling on your life." He then went on to explain, "A Joseph calling is a marketplace call that a man or woman goes through in order to become a spiritual and physical provider to others. You become known, just like Joseph became known, by the adversity you have gone through."
Gunnar then took out a napkin and drew a diagram. "This is where you are currently," he said. "As you begin to press into Jesus with all your heart, he will guide you to this next destination (spir- itually speaking). You have probably made some mistakes during your process, but what you need to remember is your call is greater than the mistakes you have made. You have a marketplace call upon your life."
That day I walked into his hotel room as a shamed and defeated Christian businessman, but I walked out with an understanding that I was in the process of a call to the marketplace. That day Gunnar became my spiritual mentor and father. Now, twenty-five years later, I have spoken and ministered to men and women in the marketplace in twenty-six countries and written seventeen books, including a daily devotional that is read in more than a hundred nations (www. TodayGodIsFirst.com). God turned my Valley of Achor (trouble) into a door of hope for me and for many others (Hosea 2:15).
My crisis became my recruitment stage (stage one) that all Josephs go through. God would use the next seven years of my life as the character development phase of my journey. I would discover many things about the wounds of my past, generational strongholds that contributed to my marriage breakup, and character issues God was dealing with in order for me to become the man he wanted me to be.
During this time, God would send specific mentors to deal with particular issues he wanted to heal and correct in my life. At the end of the seven years, my character development stage, I was a different person—God had birthed a ministry. He healed my rela- tionship with my daughter, and she joined me in our ministry. She has served with me almost eight years and has become a skilled writer and marketer (she has now pursued her own marketplace calling). God restored my finances—exactly seven years to the month of my crisis—and I became debt-free.
During those seven years, I also experienced stage three, which is the isolation stage. It was during that season where I began to write the daily devotional TGIF: Today God Is First. Each day for nine months, God would give me a Scripture verse and application or my adversity and marketplace calling. He showed me that many believers struggle to integrate their faith life into their work life. One particular verse that stayed with me during this time was Isaiah 45:3, which says: "I will give you hidden treasures, riches stored in secret places, so that you may know that I am the Lord, the God of Israel, who summons you by name." 
God was turning my mess into mes- sages and me into a messenger. God often puts us through the experience and disci- pline of darkness to teach us to hear and
obey him. We can then become his messengers as he births a message through our oftentimes painful life experiences.
Stage four is the cross stage, in which a leader is betrayed. For me, this came in the form of four major betrayals. Over time, all but one of those have been reconciled. But I had to learn the lessons Jesus taught about forgiving my enemies and washing the feet of Judas. I realized that unforgiveness was like living in a jail cell; in reality, for- giveness is more for us than for the other person.
Stage five is the problem-solving stage, which resulted in my being able to address the issue of bringing faith life into my work life and helping people understand their Joseph calling and the role adversity plays in each of our lives. Additionally, God has allowed me to be an international spokesperson on faith and work so I can sound a trumpet to call the nation back to God.
Through stage six, which is the network stage, I have developed my TGIF subscribers in 104 nations, and those who are members of our Change Agent Network. Additionally, God has made it possible for me to form key leadership relationships throughout the body of Christ to build unity for the sake of cultural transformation. He has burdened me with a call to John 17 unity in which Jesus calls us to be one as he and the Father are one—this is so the world might believe in him.
In summary, I have clearly seen the following six stages in my own life, the life of Joseph, and in the lives of other leaders God has significantly used in the kingdom of God. Here is a brief overview of the six stages that every person must go through in order to dis- cover, navigate, and fulfill his or her purpose in life:
1. The recruitment stage. A crisis in my business led me to meeting Gunnar Olson in 1996 and a call to an interna- tional work life ministry.

2. The character development stage. Seven years of adver- sity became my years of character development. I had to pay off many debts over that period of time. However, God restored my finances at the end of the seven years and birthed an international ministry.

3. The isolation stage. During those seven years, I began to write. My messes became messages, and I became a mes- senger through my writing.

4. The cross. I had four major betrayals during this time particular stage, pushing me to learn the hard realities of forgiveness.

5. The problem-solving stage. I have been able to work with others in navigating their own seasons of adversity, help the body of Christ understand the role of faith and work, and be a catalyst for nation transformation.

6. Thenetworkingstage.MynetworkhasbecomemyTGIF: Today God Is First subscribers, the Change Agent Net- work, and other leadership networks I collaborate with.
All believers must go through these stages in order to fulfill the call of God on their life. But if you are in a season of adversity right now, it is helpful to first discover your purpose and know why God has made you. Without that foundational understanding, the adversity and suffering won't be worth it. So let's delve deeper into what it means to discover your purpose and why God made you for such a time as this.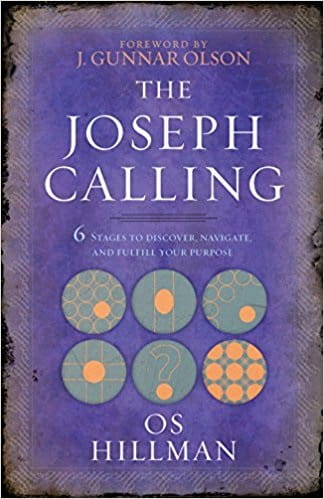 Excerpted from The Joseph Calling by Os Hillman, Broadstreet Publishing ©2017.
OS HILLMAN is president of Marketplace Leaders, an organization whose mission is to be a voice and agent to inspire, teach, and connect Christian believers to resources and relationships in order to manifest the life of Christ in their workplace call for cultural influence. Formally an advertising agency owner, Os is now an internationally recognized speaker on the subject of faith at work and a business owner. He is the author of seventeen books and a daily e-mail devotional called TGIF: Today God Is First, which has thousands of readers in over a hundred nations. He hosts a national radio show, Faith, Work, and Culture with Os Hillman, and has been featured on CNBC and NBC, as well as the LA Times and the New York Times.
 
Os is also founder and president of Aslan Group Publishing, which provides a leading online "faith-at-work" Christian bookstore called TGIFbookstore.com to serve the needs of Christians in their workplace. He also speaks to and trains leaders around the world. Os and his wife, Pamela, have one adult daughter, and they currently reside in Atlanta. Please visit his websites to learn more: MarketplaceLeaders.org. TodayGodIsFirst.com, BecomeaChangeAgent.com
Image courtesy: Wikimedia Commons Images
Publication date: May 9, 2017