11 Steps to Successful College Funding
Steve Diggs

No Debt No Sweat! Financial Seminar Ministry

2007

18 Jun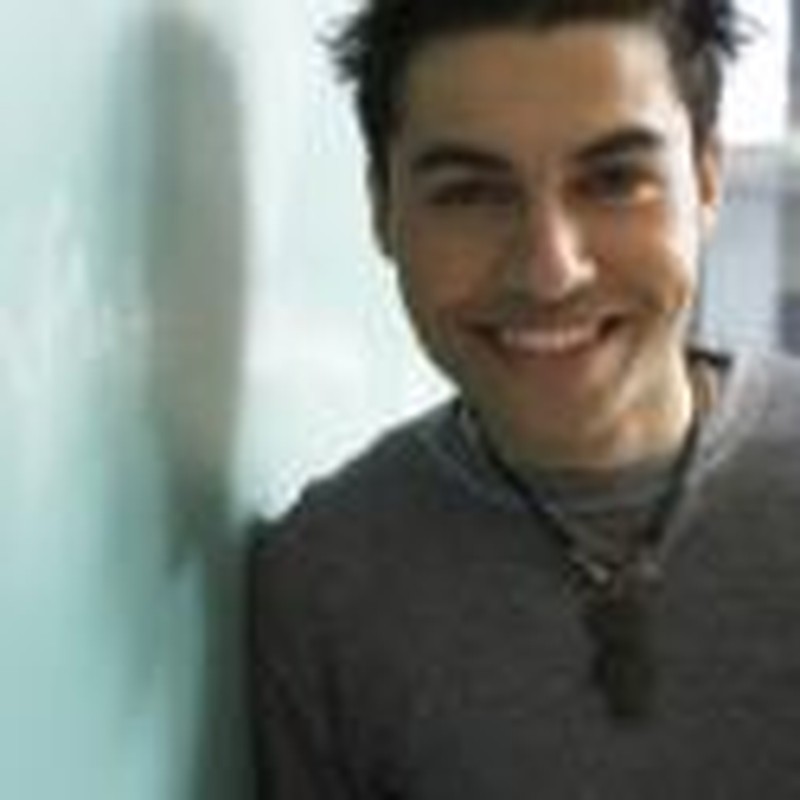 In keeping with my philosophy of approaching college financing as a life-long educational and character-building project in its own right, I believe there are eleven steps to success that should begin very early. In our family, we have viewed college, education, and character building in a holistic way. College without education means very little, and an education without character means even less.
In most cases, the following are all things Bonnie and I have either done, or asked our kids to do, in an effort to make college more affordable. As I write this two of our children have graduated (one is working on a masters degree), one is presently in college working on her bachelors, and one is a junior in our home school high school. You'll notice each of the eleven steps reflects our college>education>character-building philosophy model in at least one of three ways: First, we start early in the child's life; second, the entire family is involved in the process; and third, ultimately, success or failure rests on the one who stands to benefit most from the college experience—the child.
As you read through these eleven steps, carefully compare each to the culture and lifestyle of your family. You may find that some of them will be a good fit in your situation.
1) Start saving early. We believe it is important to start the college savings discussions early. By the time our kids are eight- or ten-years old they had already heard us talking about the importance of college, and the need to save for it.
We explain early that Mom and Dad believe each child should partner in his or her own education. While this involves much more than money (i.e. doing well in the earlier grades, etc.), saving is certainly part of the formula. Frankly, I don't think that it matters a whole lot how different families choose to handle the details. Some families require a certain percentage of total costs to be paid for by the student. Others have other approaches. To me, the most important thing is that the student is involved.
In our family, the parents pay for all tuition expenses and the kids are responsible for room and board. Of course, there are a few safety nets built into our plan. For instance, to encourage the kids to earn scholarship money we let them apply the first year of any scholarship to their room and board expenses. And, since they go to a university here in Nashville, they are always welcome to live at home if their funds run low. Of course, the campus activities and social life make this a less than desirable alternative.
As many of you know, we apply the 10/45/45 Rule in our family. Simply put: The first 10 percent goes to God, 45 percent is for immediate gratification (spend money), and the other 45 percent is deferred gratification (college). By the time our kids reach about 10 or 12-years old they have begun their college savings program.
2) Take the college entrance exams as often as possible. Scores on your children's ACT and SAT tests may have a direct bearing on their eligibility for academic scholarship money. We have learned that it makes sense to take these tests several times during the high school years. Often, the first time or two a child takes one of these tests she is unnerved, anxious—not at her best. By taking it several times, generally the scores go up and improve the possibility of getting a better academic scholarship.
3) Be a good student—make good grades. Remember, the occupation of a high school student is high school. It behooves that student to make the best possible grades since they will impact scholarship awards.
4) Hunt for scholarships like bears hunt for honey! I have been surprised to learn how many scholarships are available—and, how many go unclaimed each year! I like to see young people apply for every scholarship they can find. Check with the college, scour the internet, visit your local bookstore, and talk with your minister about scholarships for religious studies.
5) Take some of the basic college courses early at a local junior college. Some students have found that they can save a lot of money (compared to costs at more expensive private colleges and universities) by taking some of the required courses at hometown junior colleges during their senior year in high school, or during the summer after graduation. This has been a real cost saver in our family.
6) CLEP out of as many courses as you can. Many colleges allow students to take special tests to see if they understand course work well enough to be credited for, or CLEP, out of those classes. By clepping out of one 3-hour course in a college that charges $400 per semester hour a student can save $1,200 of tuition costs plus books! Also, this can help a student get out of college a little faster.
7) Consider starting college a year later. This has helped lots of young people save (instead of borrowing) money for there college education. In some situations, this is especially helpful in that it gives the young person another year to mature and prepare for the college experience.
8) Stay at home—save the cash. You may have heard the old story about the boy that wrote his father from college, "No mon, no fun, your son."
To which his dad wrote back, "Too bad, so sad, your dad."
Sometimes the hard facts of life close in on a young person. This happened with our oldest daughter. Megan saved money for college—but, not enough. Later, when I asked her why she hadn't planned better, she said, "Well, Daddy, college seemed so far away—I guess I never thought I'd live to be that old."
If you have a son or daughter who lives in the moment like our Megan does, you have a real blessing. But, on a practical level, there can be problems—like reaching college age without enough cash! There is no disgrace in finding a college nearby so you can sleep in your own bed at night. (In many cases this can save well over $6,000 per year!)
9) Don't buy the largest meal plan. Some colleges offer various meal plans with their room and board offerings. We have found that kids usually won't eat 21 meals a week in the school cafeteria. You may find that you can save some serious dollars by purchasing a smaller meal plan that allows for 10 to 15 meals weekly.
10) Get a job. There is no disgrace in working your way through school. Personally, I never let school get in the way of the education I got from various jobs during my college years. During those four years (while carrying a full college load) I had some of the most meaningful work experiences of my life. I worked everywhere and did a little bit of everything. Among other things, I worked as a disc jockey at two radio stations, booked shows, started a wedding photography business, ran a small record label, worked at J.C. Penney, helped manage the college diner, started a radio jingle production company and an ad agency in my dorm room. All in all, I learned about as much (if not more) from my extra jobs than I did at school.
11) Make schools compete for you. There are a lot of colleges out there—and, their survival is preconditioned on them getting a certain number of freshmen students enrolled each fall. Competition is stiff. If you have made good grades—then lots of good schools will probably want you on their campuses. So, why not let them compete to get you?
One young man in our church did just that. Jeff had done well in high school. So when it came time to head for college—the colleges came looking for Jeff. Suddenly, Jeff found himself in a buyer's market. To make a long story short, Jeff finally ended up at wonderful Christian college that gave him a scholarship to die for, and eventually agreed to fly or drive him home twice a year for free!
---
Steve Diggs presents the
No Debt No Sweat! Christian Money Management Seminar
at churches and other venues nationwide. Visit Steve on the Web at
www.stevediggs.com
or call 615-834-3063. The author of several books, today Steve serves as a minister for the Antioch Church of Christ in Nashville. For 25 years he was President of the Franklin Group, Inc. Steve and Bonnie have four children whom they have home schooled. The family lives in Brentwood, Tennessee.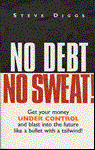 A complete financial compendium, 19 chapters
• What you can do today to get out of debt and kill the Debt Monster
• A,B,C's of handling your money God's way
• How to save, invest, and retire wisely
• How mutual funds work
• How to stop fighting over money
• What to teach your kids about money
• Learn how home & car buying, college financing and insurance work.
• How to develop a budget that works -- forever!
• Features simple charts, graphs, and easy-to-use forms.
Click here to learn more or to order..