12 Steps to a Merrier, Debt-Free Christmas (Part I)
Robert E. Frank

No-Debt Living

2003

8 Dec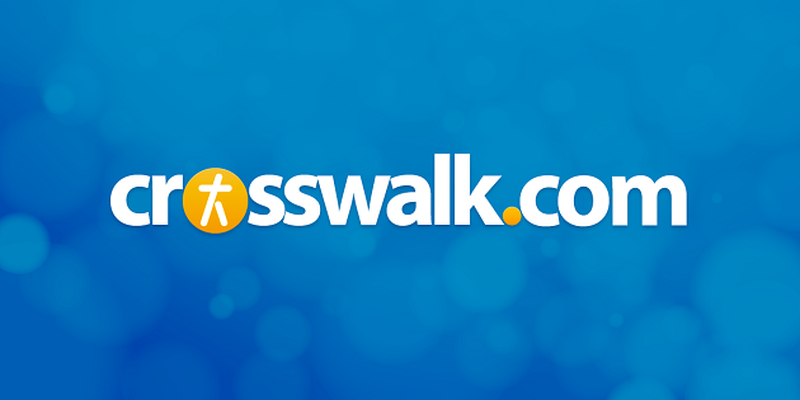 12 Steps to a Merrier, Debt-Free Christmas
(First in a two-part series)
Reprinted with permission from No-Debt Living, copyright 2000 No-Debt Living. Robert Frank is editor of No-Debt Living, www.nodebtnews.com, which provides financial, consumer and time-management news with a Christian perspective.
By Robert E. Frank, editor
No-Debt Living Newsletter
The average American adult with a credit card racks up about $1,000 in debt during the Christmas season. Proportionately, a two-parent family charges about $2,000. Is it any wonder that Christmas advertising often is the catalyst for household tension, hearty bah humbugs or giant sighs of dismay. Many parents have not even paid of last years credit card bills before the next season is launched.
If that describes your household, now is the time to fight back, to reclaim the true spirit and meaning of Christmas, and to officially declare that this Christmas will be debt free.
Its not difficult. It just requires a little planning and determination.
In an effort to help people avoid holiday debt and enjoy the true spirit of the season, No-Debt Living Newsletter presents its annual list of Christmas strategies and gift suggestions:
< Step 1-- Decide Now. Have a family meeting and determine now that you are not going to go into debt this Christmas. Resolve that:
-- you will not spend more than a predetermined budgetary amount.
-- you will pray and work as a team to meet your goal, and
-- you will not allow advertising hype and "guilt buying" to drive your family this Christmas.
< Step 2 -- Allocate money. As with any major financial endeavor, Christmas spending should be a planned part of your budget. This could mean earmarking extra profits or bonuses, or generating a little extra income to be used as Christmas money.
Give your children jobs so they can earn Christmas money and experience the joy of giving. If they don't have enough money, let them contribute to a portion of the cost.
Let your actions serve as a witness to the reality of your Christian
faith
. Its also a great opportunity to teach your children how to manage their money.
(No-Debt Livings #1 Christmas Gift Recommendation: If youre is not on a written budget. Now is the time to change that trend. Following months of research and testing, No-Debt Living Newsletter heartily suggests Money Matters 2000 software for family budgeting. Cost: $37.50. For a detailed comparison of Money Matters and Quicken, see www.nodebtnews.com. If you dont have a computer, NDL suggests The Financial Planning Workbook, by Larry Burkett, or a great new tool for people who prefer paper called The Budget Map. This simple, easy-to-use product lets you operate a budget from your checkbook register.
< Step 3 -- Make a list. Before you start shopping, establish how much money you can afford to spend. Take out a pencil and paper and, down the left-hand column, list all the people to whom you will be sending gifts or cards. In addition, list items related to Christmas: decorations, wrapping paper, parties, food and activities. Then, list the estimated cost for each item you plan to purchase.
If your total cost exceeds the amount you budgeted, review your list and delete or change the items until your resources and costs match.
(Strategy: Use your gifts to keep the focus on Jesus. After all, it is His birthday we are celebrating. Consider such gifts as Bibles; Christian books, music and videos;
Bible
software and games; Christian magazines and publications; and donations to Christian charities.)
< Step 4 -- Shop Alone. Remember: if you take a friend with you, you will spend more money. If you take a child, you spend more yet. And, if you take a spouse with you, you will spend even more.
Once you're out shopping, stick to your list and come home. The longer you are in the stores, the more impulse buying you're likely to do.
< Step 5 -- Eat Before You Leave. Whenever you go shopping, eat before you leave home. Snacks and restaurant meals always expensive. You can blow all your hard-earned savings in just one meal. If you shop with someone else, agree not to eat out or to spend a given amount.
< Step 6 -- Be Creative. If you don't have enough money to do what you had originally planned, get creative; use your skills and the resources around you.
Make a rule that all family members must make their gifts and set a dollar limit. Your children will enjoy and remember it more.
A few cost-cutting and present ideas include enlarged photographs, wrapping paper made by your children (using paints, glitter, etc.), hand-painted mugs, homemade cookies and candy, wreaths, dress-up clothes for children purchased from the second-hand stores, homemade Christmas tree decorations, a tool kit assembled at a second-hand store, or a video or audio tape of your family (for distant relatives).
For more money-saving and consumer ideas visit No-Debt Living, www.nodebtnews.com, where you can view more than 100 valuable articles and resources on financial, consumer, time-management and college financial aid news with a Christian perspective. Copyright 2000 No-Debt Living.