12 Steps to a Merrier, Debt-Free Christmas (Part II)
Robert E. Frank

No-Debt Living

2003

15 Dec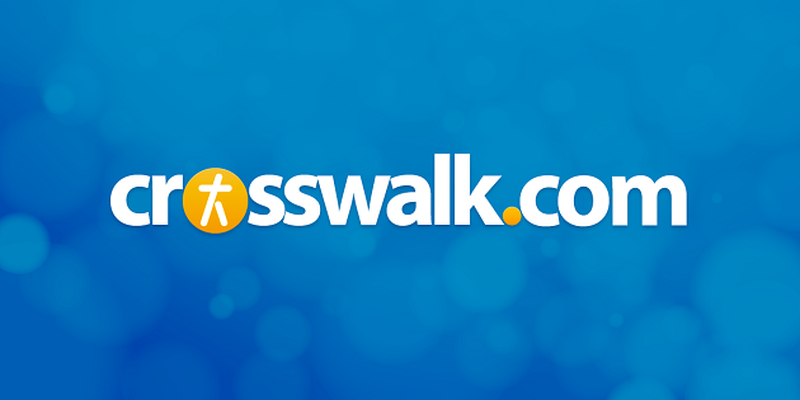 12 Steps to a Merrier, Debt-Free
Christmas
(Second in a two-part series)
Reprinted with permission from No-Debt Living, copyright 2000 No-Debt Living. Robert Frank is editor of No-Debt Living, www.nodebtnews.com, which provides financial, consumer and time-management news with a Christian perspective.
By Robert E. Frank, editor
No-Debt Living Newsletter
More families plunge into to debt at Christmas than any other time of year. If you want to avoid that pattern, please read on.
As mentioned yesterday .... The average American adult with a credit card racks up about $1,000 in debt during the Christmas season. Proportionately, a two-parent family charges about $2,000. Many parents have not even paid of last years credit card bills before the next season is launched.
If that describes your household, now is the time to fight back, to reclaim the true spirit and meaning of Christmas, and to officially declare that this Christmas will be debt free.
Its not difficult. It just requires a little planning and determination.
In an effort to help people avoid holiday debt and enjoy the true spirit of the season, No-Debt Living Newsletter presents its annual list of Christmas strategies and gift suggestions (this is the second in a two-part series):
< Step 7 -- Family gifts or name drawing. Instead of trying to buy for individuals, make arrangements to exchange family gifts. Everyone will be relieved. Or, if you have hordes of people in your extended family, have the adults draw names. This allows you to focus your attention on one person and buy or create something meaningful. In addition, you can set price limits -- no more than $10 or $20.
< Step 8 -- Service. Gifts of service are great way to save money. Clever coupons can be made entitling the recipient to free babysitting, snow shoveling, use of a computer, weeding, house cleaning, back rubs, recipe organizing, tree trimming, rototilling, car washes, etc. Talented amateurs or professionals might offer to take candid photos of children, cater a romantic dinner for two, install a shelf, etc. Professionals may offer a free service such as a golf lesson, music lesson, legal service, carpet installation, or a dental exam. A small section of the garden, or a weekend stay in a lake cabin can be given to a person who doesn't have access to such things.
< Step 9 -- Out of the Way. Remember, not everything must be purchased at malls and mega department stores. The best gifts often can be found in the most unlikely places: hardware and garden stores; auto supply houses; second hand shops and garage sales; restaurants; coffee shops; used book stores; optometrist's offices; sporting goods; arts and crafts and fabric stores; athletic clubs and pet stores.
For example: a car survival kit for people who travel often, include flares, a thermal blanket, jumper cables, a "help needed" sign or other items, depending on your budget.
< Step 10 -- Catalog/Internet Shopping. One of the best ways to reduce seasonal costs and hassles is catalog shopping. Even when catalog prices are slightly higher, there are hidden savings. Catalog shopping eliminates fuel and parking costs, wear and tear on your car, impulse buying, and the expense of eating at a restaurant. In addition, it saves you time. Just pull up a catalog and a bowl of popcorn next time you're watching television.
Internet shopping also offers many of the same advantages. Just do a word search for the item you're seeking.
The key is to know what a good price is. Not everything marked sale or discount is a bargain.
On the other hand, if catalogs fuel the problem and cause the children to focus more on what they get, hide them or pitch them in the trash.
< Step 11 -- Start a Tradition. The most memorable part of Christmas usually revolves around activities and traditions that have nothing to do with exchanging gifts.
Starting a tradition can help reduce the spending and make the season more fun, says Lasley Gober, author of The Christmas Lover's Handbook. A few examples: cut your own tree; make some of the tree ornaments; give each of your children a dated and signed ornament that preferably that reflects that year's activities; bake cookies together and deliver them to elderly friends; go caroling at the area's hospitals and convalescent homes; read a small part of the story of Jesus' birth each night leading up to Christmas.
Volunteer your time and services in giving to others in need. If you don't know what to do, call your pastor, or your local homeless shelter, senior citizens home,
Salvation
Army, teen pregnancy home, crisis clinic, etc.
As Jesus reminded us in Matthew 25:40, "For in as much as you have done it unto the least of these, you have done it unto me."
< Step 12 -- The Most Awesome Gift. The most awesome gift of all can be given and enjoyed by simply sharing the real story of Christmas, the birth of the Lord Jesus Christ, who provides forgiveness and life to all who simply believe in Him. (The Bible story can be found in Luke chapters 1 and 2.) It's absolutely free and always overwhelming.
For more money-saving and consumer ideas visit No-Debt Living, www.nodebtnews.com, where you can view more than 100 valuable articles and resources on financial, consumer, time-management and college financial aid news with a Christian perspective. Copyright 2000 No-Debt Living.