4 Ways Debt Can Hurt Your Whole Family
Art Rainer

Vice President for Institutional Advancement, Southeastern Baptist Theological Seminary

2022

27 Apr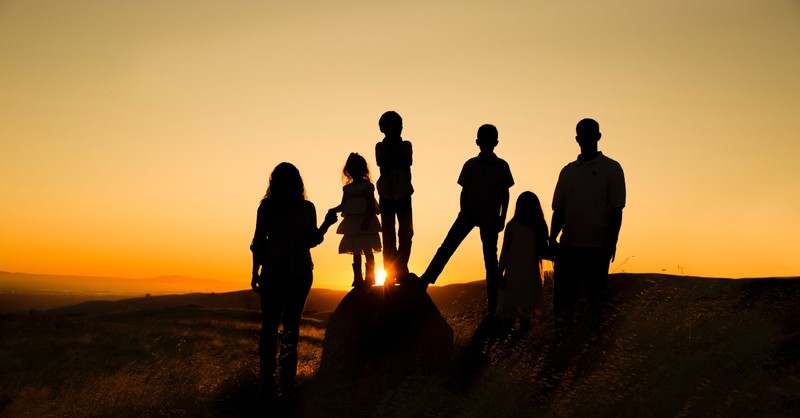 If you feel like you're swimming in debt, you are not alone. According to a study from ValuePenguin, 41% of Americans have credit card debt. Those who have credit card debt average over $9,000 of it. According to Lending Tree, the average mortgage, student loan, and car loan balances are $213,700; $36,500; and $10,100, respectively. Many American have taken on significant debt.
Debt, on its own, is not a sin. But this doesn't mean that the Bible encourages debt or celebrates when we get into debt.
The Bible makes it clear that we are to be cautious when considering debt. Proverbs 22:26-27 says, "Don't be one of those who enter agreements, who put up security for loans. If you have nothing with which to pay, even your bed will be taken from under you. (CSB)"
The Bible also tells us that if we do go into debt, we will be burdened by it: "…the borrower is a slave to the lender (Proverbs 22:7, CSB). And even though it is a burden, the Bible tells us that we must pay the bill: "The wicked person borrows and does not repay (Psalm 37:21a, CSB)."
For many who are reading this, you find yourself nodding in dejected agreement. You are there, realizing the cautions and consequences of debt. For you, the topic of debt is not extraneous but intimately known and loathed. You feel the burden when you look at your credit card or loan statement. You feel the burden when you see the amount of interest you must pay. You feel the burden when the monthly payment goes out from your checking account. And you feel the burden when you must say "no" to something you wish to say "yes" to because debt has siphoned out any financial margin.
Thankfully, the impact of debt remains with you. You carry the burden while the rest of your family experiences the levity of those without debt, right? Wrong. You know this is not the case. The weight of a parent's debt can hurt everyone in the family, including the kids.
A decision to spend beyond what one can afford injures the entire household. Whether or not they can articulate the reason for the burden, they feel it nonetheless. Here are some ways that debt can hurt your family:
1. Debt can increase household stress.
A survey by Northwestern Mutual revealed that personal finances were the leading cause of stress for Americans. This stress has been connected to a lack of sleep, high blood pressure, and even depression. A study by Dr. John Gathergood of the University of Nottingham revealed that individuals who found it difficult to pay off their debt doubled their chance of experiencing mental health issues like depression. This stress, and its symptoms, can impact your interaction with your spouse and children. You can become quick-tempered, easily agitated, or distanced.
2. Debt increases marital arguments.
Money-centric issues are often cited as one of the leading causes of divorce. Granted, these issues are likely symptomatic of underlying marital challenges. Like our hearts, money has a way of bringing what is hidden to light, even in a marriage. Money can reveal communication, expectation, and trust problems, that while buried below the surface, can poison a marriage because of their toxicity. But that doesn't mean that debt doesn't, on its own, have little impact on a marriage. The stress created by debt and living beyond one's means can push a husband and wife, not just to the financial edge, but to the argumentative edge as well.
3. Debt teaches your kids poor money management.
When it comes to parenting, you are always communicating something to your children. They are always watching what you do and listening to what you say. So, for better or worse, your words and actions regarding money are teaching your children about money.
Of course, the question that should be in each of our minds, as parents, is "What are we teaching them?" Does the way we manage money demonstrate that generosity is our priority? Are they learning the wisdom of delayed gratification? Are they learning to say "no" to materialistic desires? Or are they learning something to the contrary? The accumulation of debt is teaching your children something. They are watching you and learning from you.
4. Debt decreases your family's sense of stability.
Our ultimate source of security does not come from a particular dollar amount in a savings or retirement account. In 2 Timothy 6:17, Paul tells us, "…not to be arrogant or to set their hope on the uncertainty of wealth, but on God, who richly provides us with all things to enjoy (CSB)." God is our hope and source of ultimate security. But this does not negate the need for wise money management. The book of Proverbs makes this clear, and provides the benefits of doing so—" Precious treasure and oil are in the dwelling of a wise person, but a fool consumes them (Proverbs 21:20, CSB)."
Whereas those who save create stability, those who choose to live beyond their means experience instability. Taking on debt is taking on risk. A wallet full of maxed-out credit cards places your family's finances in a very risky position. One unforeseen expenditure can send the finances into a tailspin. Debt decreases a family's sense of stability, concerned about what one misstep or unexpected expense will do to them.
Significant debt hurts your family. The impact of maxed-out credit cards and high-interest payments doesn't stop with you. In some way, its burden is placed on the shoulders of everyone in the house. You are a slave to the lender, and so is everyone else.
If you find yourself ridden with family-harming debt, decide to move in a new direction, one that decreases stress, teaches your kids wise money management, and increases a sense of stability. Make the journey to financial health a family adventure. Start chasing the 8 Money Milestones found in The Money Challenge: 30 Days of Discovering God's Design for You and Your Money. Have your kids read The Secret Slide Money Club series. Don't let significant debt burden your family anymore. Pursue God's design for you and your money, and remove the burden of debt that your family feels.
---
Art Rainer is a vice president at Southeastern Baptist Theological Seminary. He holds a Doctor of Business Administration from Nova Southeastern University and an MBA from the University of Kentucky. He writes widely about issues related to finance, wealth, and generosity, and is the author of The Money Challenge and the recently released Secret Slide Money Club series for kids.
Photo Credit: ©Unsplash/Jude Beck