5 Ways the New Housing Law Benefits Homeowners


Last month, the U.S. Congress passed and President Obama signed into law the Helping Families Save Their Homes Act. Gibran Nicholas, Chairman of the Certified Mortgage Planning Specialist Institute, an organization that certifies mortgage bankers and brokers, says, "There are five primary sections of the new law that will benefit homeowners and consumers." Here is a brief summary of those changes that may be of interest to readers of this column who are homeowners:
Benefit #1: Loan Modifications and Short Sales Should Get Easier. The new law requires servicers to modify loans and approve short sales as long as the borrower meets these three requirements: 1) Default on the mortgage is reasonably foreseeable; 2) the homeowner is occupying the property as a permanent residence; and 3) the mortgage company will be able to recover more from the loan modification or short sale than by foreclosing on the home.
Benefit #2: New and Improved Federal Housing Administration Hope for Homeowners Program. This new law modifies the FHA Hope for Homeowners program that was launched in 2008, which turned out to be virtually useless. Until this new law modified last year's program, only one family qualified for that program. This new version makes it more attractive to lenders to participate, which should generate more participation.
Benefit #3: $250,000 FDIC Insurance Limit Extended to Dec. 31, 2013. This doesn't have much to do with home mortgages, but it's part of this law. You may recall that your deposits in banks were insured by the FDIC up to $100,000. That was increased to $250,000 but for only one year, expiring at the end of 2009. That has been extended through 2013.
Benefit #4: Borrowers Must be Notified When Ownership of Their Mortgage Changes. Seems pretty reasonable, but in the past it was not required. In the past, the owner of the mortgage was not necessarily the servicer. Now, borrowers must be notified when the mortgage is sold to another company, even if the servicer of the mortgage remains the same.
Benefit #5: Tenants are Better Protected in the Event of Their Landlord's Foreclosure. Tenants are now allowed to occupy the property until the end of their lease term, even if the landlord goes through foreclosure. If the new buyer intends to occupy the home as his or her primary residence, the tenant must be given a 90-day notice before being forced to leave.
If you have a mortgage and believe this new law may benefit you in some way, call your loan servicer to find out. Ask questions, don't be intimidated and know with certainty what any change to your current situation will cost you in fees, if any. For more information, please visit MakingHomeAffordable.gov.
Copyright © 2009 Mary Hunt. All rights reserved. Permission to reprint required.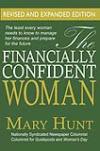 Check out Mary's recently released revised and expanded edition of The Financially Confident Woman (DPL Press, 2008).
Debt-Proof Living was founded in 1992 by Mary Hunt. What began as a newsletter to encourage and empower people to break free from the bondage of consumer debt has grown into a huge community of ordinary people who have achieved remarkable success in their quest to effectively manage their money and stay out of debt. Today, "Debt-Proof Living" is read by close to 100,000 cheapskates. Click here to subscribe. Also, you can receive Mary's free daily e-mail "Everyday Cheapskate" by signing up at EverydayCheapskate.com.