6 Steps to Overcoming Financial Challenges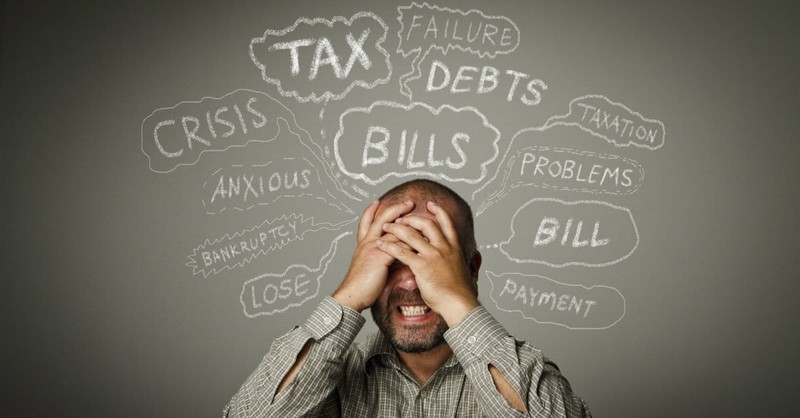 Many families, especially during this time of year, find themselves overwhelmed by debt and completely stressed over huge financial burdens. If this describes how you are feeling right now, take heart, there is hope. Below are 6 steps that will help you overcome your present financial challenges.
Proverbs 16:3 says, "Commit to the Lord whatever you do, and he will establish your plans."  God doesn't want you to live completely overwhelmed by debt. His word outlines financial principals to help you work through and find freedom from the bondage of major debt.
1. Own Your Situation
When dealing with debt crises, it is important to fully understand what caused it and how you got yourself into the situation. Realize too, you are not alone. It is important to accept your responsibility for the position you are currently living in. It may be, your past choices were poor or unavoidable situations landed you in a difficult financial place. Either way, accept that God has not forgotten you and has a plan for you to live a financial stress-free life. 
2. Establish a Workable Budget
A written budget is a "must have" if you are going to work your way out of debt. Whether single or married you need to know where your money is going and you need to establish financial goals.

Your budget plan must take into consideration the depth of your debt crises. Meeting the responsibilities of your "actual" needs, such as food, shelter, utilities and transportation should be your number one focus when outlining your monthly budget.
3. Build a Savings/Emergency Account You Can Utilize in the Future.
Then, when an unplanned bill or emergency arises, you will have the means to pay it without creating another stressful situation.  The ultimate goal is to have (6) months of average monthly expense in your savings/emergency account. Begin from day one depositing in to this account as it satisfies the principal of paying yourself first.
4. Sell Your Extras and Reduce Your Costs.
Get rid of extra stuff! This requires you to be honest when it comes to wants-vs.-needs. Keep in mind, once you bring your spending under control and reduce your debt, you will have more money to enjoy a more abundant life.

5. Consider a Second Job
If you are able to work a second job now is a great time to consider it. Many places hire seasonal employees during this time of year. Also you may want to look into the potential of overtime work with your current employer. You may have skills that allow you to take on freelance work. There are several websites where you can advertise these skills and work on projects from home. Again, remember this is a temporary situation. Hard circumstances often require hard work to overcome.
6. Be Faithful to God
God's biblical financial principals are clear; the first fruits go back to him.  Pay him first as this principal allows you to submit to a stewardship mindset.  Following His financial plan will ensure success in helping you to properly deal with your debt. God desires for you to seek His guidance and blessing as you work to overcome the strongholds of your debt.
Your journey to reduce or eliminate your debt will take discipline as you begin to change the way you view and utilize debt and money in your life. More money by itself will not change the perspective most people have in regard to money. King Solomon communicates how faith and perspective can render different outcomes, "Good planning and hard work lead to prosperity, but hasty shortcuts lead to poverty." Pr. 21:5
God desires for you to walk in faith as he provides, protects and guides you to a financial life of peace trusting him to fully meet all your needs.
Guy Hatcher: The Legacy Guy® – is passionate about helping families plan their legacy. His book, Your Future Reflection: How to Leave a Legacy Beyond Money, is available at amazon.com. Follow him on twitter @guyhatcher or contact him at www.guyhatcher.com.
Publication date: November 18, 2015
Related podcast:
The views and opinions expressed in this podcast are those of the speakers and do not necessarily reflect the views or positions of Salem Web Network and Salem Media Group.
Related video:
There are still things you can do with a little ingenuity and a sense of adventure to make a great vacation for little or even no money. Here are seven low-budget trips you can take this year.